Elvis Presley Forever! newsletter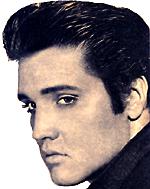 This ezine is dedicated to providing quality Elvis Presley biography information, pictures and articles for your entertainment. The contents of our Elvis Presley biography site is written by a fan for his fans.
Welcome Elvis fans!
Thank you for subscribing to our "Elvis Presley Forever" newsletter!
The number of subscribers is steadily increasing each day.
Hopefully, that means that you have found this site interesting.
I hope you will stay with this site for a long time. I truly appreciate you being here.
Well, this month we have for you:
1) Elvis Presley Quotes
2) Music Legends Biography Article:
3) Elvis Fan's Survey Responses
4) Sponsored Resources
5) Editor's Notes & Fun stuff

1) Elvis Presley Quotes:
Lisa Marie Presley quotes
"I don't respond to music that's not honest, and music's had a huge influence on my whole life. It's gotten me through everything. I don't respond to music that's full of crap."


"I dropped out of school in the 11th grade because there was no purpose in it for me. I'm not proud of this, and I'm not trying to promote it."


"I got an early education on how bad men and women can act. Most of those people were sucking the life out of him."


====
"When I first heard Elvis' voice I just knew that I wasn't going to work for anybody; and nobody was going to be my boss...Hearing him for the first time was like busting out of jail."
- Bob Dylan


"A lot has been written and said about why he was so great, but I think the best way to appreciate his greatness is just to go back and play some of the old records...Time has a way of being very unkind to old records, but Elvis' keep getting better and better."
- Huey Lewis


2) Music Legends Biography Article:
Elvis Presley '68 Comeback
Many observers (including John Lennon) later claimed that following Presley's return from military service the quality of his recorded output dropped, although others thought he was still capable of creating records equal to his best (and did so on the infrequent occasions where he was presented with "decent" material at his movie recording sessions).


Presley himself became deeply dissatisfied with the direction his career would take over the ensuing seven years, notably the film contract with a demanding schedule that eliminated creative recording and giving public concerts.


In 1960 the album Elvis is Back was recorded to mixed reviews by critics and fans. With this drop-off, and in the face of the social upheaval of the 1960s and the British Invasion spearheaded by The Beatles, Presley's star faded slightly before a triumphant televised performance later dubbed the '68 Comeback Special.


Aired on the NBC network on December 3, 1968, the show saw him return to his rock and roll roots. His 1969 return to live performances, first in Las Vegas and then across the country, was noted for the constant stream of sold-out shows, with many setting attendance records in the venues where he performed throughout the country.


Filmed in the round before a live audience (Presley's first live performances since 1961), only a small portion of this was included in the televised special.


Presley and the others sat on chairs, playing and singing while interjecting personal stories of his music and early performances. Referring to his religious upbringing, in this segment Presley says: "Rock and Roll is basically gospel (music), or Rhythm & Blues (is too). It sprang from that, people have been adding to it."


The stand-up shows featured Presley performing by himself on a lit stage surrounded by admiring fans, backed by an unseen live band and also singing to a backing track on a few numbers that were intended to be integrated into other parts of the show.


Also incorporated into the show was an extravagant musical number featuring Gospel music, and a "mini-movie" centered around the song "Guitar Man". Network censors forced the removal of one segment set in a bordello.


The special ends with Presley appealing for world peace with the song "If I Can Dream", one of the few protest songs he ever recorded.


An enormous success, the show was the highest-rated television special of the year. It is widely credited with revitalizing Elvis's career, considered by many to be artistically fallow since his return from the Army and the subsequent Beatles invasion.


The dominant image of the special is of a toned Presley in a black leather outfit.


Two versions of the special were initially aired by NBC. The first included Presley singing "Blue Christmas" -- the only seasonal song Binder agreed to use. When the special was rebroadcast the following summer, this was replaced with a performance of "Tiger Man".


In 1984, one of the sit down sessions was released uncut and unedited session was released by Media Home Entertainment, Inc. in its entirety on a 53 minute video as Elvis--One Night With You while RCA Video Productions made a 42 minute version for television. An album is available as well.


The original special itself has also been made available both to television and to home video. The reissued version restores the censored musical numbers from the "Guitar Man" segment, and features both "Blue Christmas" and "Tiger Man".


In 2004, RCA issued a deluxe DVD release containing every scrap of video footage still in existence from the making of the special, including bloopers, alternate performances, and complete and unedited versions of the four Burbank shows.


A number of songs were recorded for the special but not used. One of these was a re-recording of "A Little Less Conversation", a track from Presley's then-current film release, Live a Little, Love a Little.


This version wouldn't be released for many years, and in 2002 the vocal track from this recording was used as the basis for a popular remixed version of the song, giving Presley his 2nd posthumous #1 hit in Britain (he has now added an additional three, making it a total of 21 times he`s been at the top of the British charts, more than anyone in UK chart history).


The re mix reached #1 in an additional 20 countries, and was added, at the last minute, to the 3X Platinum album "Elvis 30#1 hits", which has sold 9 million copies worldwide.


3) This month's top Fan Survey Responses:
First Name: Becky
Country: United States


1. How and when did you first hear about Elvis Presley?
: I always remember seeing him on t.v. even though I wasnt born until after he died.


2. What was it that got you hooked on Elvis?
: His music, his movies, his dancing, HIM.


3. If Elvis were alive, what would you like to say to him or ask him?
: If he would marry me!!! lol


4. WHICH is your favourite Elvis Presley song or movie?
: song-i cant help falling in love with you movie- blue hawaii


5. WHY is it your favourite?
: the song is just absolutely beautiful the movie is spectacular


6. Who do you think Elvis loved most in his life, his greatest love?
: his mother, and his daughter.


7. Where were you and what were you doing when you heard that Elvis had died?
: i wasnt born yet, but i watched his funeral on the internet and balled like a baby.


8. Why do you think Elvis still attracts new fans every year, even long after his death?
: because he has this essence about him, he will continue to lure in fans for many years to come.


9. Do you collect Elvis music or memorabilia?
: Yes, Music, Movies, Posters, Books, Ceramics, Figurines, Personal items, Souveneir items, other


11. How would you rate our Elvis Presley Biography site?
: Excellent


Hi Becky
Thank you Becky for sharing your memories. Love your choice of song and movie they are both fantastic.
I also cried and cried, praying someone had made a mistake. But devastation, struck the world and time stood still.


4) Sponsor's Resources:
Our Sponsors and Affiliates are what keep this newsletter and our website articles and resources free to you, so we appreciate your support when purchasing from our sponsors.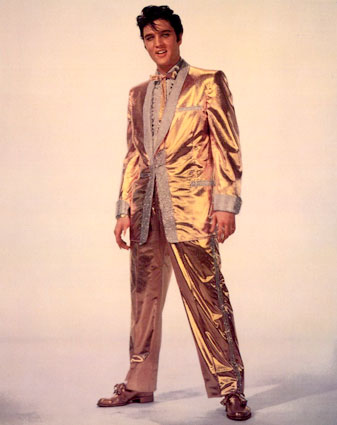 Click here to see some more stunning Elvis Presley Pictures & Posters
FREE BOOK OF THE MONTH TO DOWNLOAD:
Have you collected your free copy of our Elvis Presley Biography yet? Fast to download from our home page....
elvis-presley-forever.com


"Accomplish Anything you Want in your Life!" FR.EE self help book download


Collect OVER 160 free ebooks straight off our sister site home page link on www.personal-enterprise-self-help-resources.com

5) Editor's Notes & Humor:
Editor's Note:
Life Lessons


Remember: A friend will come bail you out of jail....
But a true friend will be sitting next to you saying ... WE sure messed up!


I've learned....That life is like a roll of toilet paper. The closer it gets to the end, the faster it goes.


I've learned....That we should be glad God doesn't give us everything we ask for.


I've learned....That money doesn't buy class.


I've learned....That it's those small daily happenings that make life so spectacular.


I've learned...That under everyone's hard shell is someone who wants to be appreciated and loved.


I've learned....That the Lord didn't do it all in one day. What makes me think I can?


I've learned....That to ignore the facts does not change the facts.


I've learned...That love, not time, heals all wounds.


I've learned...That the easiest way for me to grow as a person is to surround myself with people smarter than I am.


I've learned....That everyone you meet deserves to be greeted with a smile.


I've learned...That no one is perfect until you fall in love with them.


I've learned....That life is tough, but I'm tougher.


I've learned...That opportunities are never lost; someone will take the ones you miss.


I've learned....That when you harbor bitterness, happiness will dock elsewhere.


I've learned...That I wish I could have told those I cared about that I love them one more time before they passed away.


I've learned....That one should keep his words both soft and tender, because tomorrow he may have to eat them.


I've learned....That a smile is an inexpensive way to improve your looks.


I've learned....That I can't choose how I feel, but I can choose what I do about it.


I've learned....That everyone wants to live on top of the mountain, but all the happiness, and growth happen while you're climbing it.


I've learned....That the less time I have to work, the more things I get done.



Have you visited our site to read the other new articles yet?
elvis-presley-forever.com
I hope you have enjoyed this month's edition of the magazine. If you have any suggestions for content that you would like to see more of, please email us on our "Contact Us" form
Wishing you all the very best for the month ahead, and thank you again for contributing your stories on our Elvis Presley biography Survey of his fans!
Theresea (TLC)
=================================================
SITE DISCLAIMER: The Elvis Presley biography information and resources on this site are provided for your entertainment only. No content on this site is intended to be a substitute for therapy or professional advice. While all attempts have been made to verify information provided in this Elvis Presley biography publication, neither the author nor the publisher assumes any responsibility for errors, omissions or contrary interpretation of the Elvis Presley biography or Elvis Presley picture subject matter herein. There is no guarantee of validity of accuracy of any Elvis Presley biography content. Any perceived slight of specific people or organizations is unintentional. This Elvis Presley biography website and its creators are not responsible for the content of any sites linked to.
The Elvis Presley biography contents are solely the opinion of the author and should not be considered as a historical fact or authority on the facts. The author and the Publisher of Elvis Presley biography assume no responsibility or liability and specifically disclaim any warranty, express or implied for any products or services mentioned, or any techniques or practices described. The purchaser or reader of this Elvis Presley biography publication assumes responsibility for the use of these Elvis Presley biography materials and articles and information. Neither the author nor the Elvis Presley biography Publisher assumes any responsibility or liability whatsoever on the behalf of any purchaser or reader of these materials.
Description of site contents: This site contains Elvis Presley biography information, history on Elvis Presley life story, Elvis Presley pictures and photos, Elvis Presley song lyrics, Elvis Presley movie resources, free e-books and articles listed for your convenient search in subjects of: Elvis Presley pictures and photos, Elvis Presley song lyrics, Elvis Presley movie resources, Elvis Presley childhood, Elvis Presley Band members biography, Elvis Presley girlfriends, Elvis Presley spiritual medium stories, Elvis Presley Memphis mafia stories, Elvis Presley diary quotes, Elvis Presley movie and music details in relation to the Elvis Presley autobiography and interviews of friends and family members for the Elvis Presley biography website written by a fan for his fans.
=================================================

Back to Top of page Elvis Presley biography Newsletter