Elvis Presley Forever! monthly newsletter
Welcome
Thank you for subscribing to our "Elvis Presley Forever" newsletter!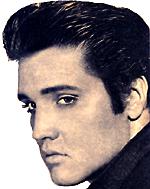 1) Famous Elvis Quotes
2) About Elvis Presley & other Legends
3) Elvis Fan's Survey Responses
4) Favourite Elvis song lyrics
5) Party Planning tips
6) Sponsored Resources
7) Elvis Trivia
8) Editor's Notes & Fun stuff

1) Elvis Presley Quotes:
"When you're not in love, you are not alive."

Elvis


"A Presley picture is the only sure thing in Hollywood."

Hal Wallis
Producer of nine of Elvis' films.


"There is something magical about watching a man who has lost himself find his way back home...He sang with the kind of power people no longer expect from rock ▒n' roll singers."

John Landau
Review of Elvis, (1968 TV Special).


Lisa Marie Quotes

∙ I also did a record because, as I've said, music has had such a huge impact on me all my life, and my hope was to affect others musically the way I was affected.

∙ I come from a different situation than most people. I've been handed a different set of chips, and I've tried to find my way with it. Unfortunately, it's been in front of the public, but it's a genuine search to find the right mate. It's just that I can't quite find the right way to go because of the situation I've been handed.

∙ I did go through a Goth thing, but that was a long time ago. I just like artists that shake it up, that piss people off or make people think or rattle the cage somehow.


2) Elvis Presley & other Legends
His CHILDHOOD
The boy, Elvis Aron Presley, at the age of two or three he was a real sharecroppers kid wearing his overalls, a two toned shirt, and a hat which is worn in the same way as his dads, is cutely tipped to the right.
With his fine eyes who's pupils seem huge giving him a sharp look, his nose appears to be in a flattened form, his cheeks are very chubby, and even now at this age his famous curl is already altering his full lips.
At the age of six Elvis seems to have developed a few of his mothers delicate features, with his golden colored hair, wide-eyed and beautiful, but his curled lip is very much noticeable, giving the cherub a impish look, but also irresistible.
Now at the age of eight he is taller, slimmer and quite passive: every mothers ideal child, he is now dressed in the local style, with a long sleeved-shirt, open at the neck, and raggedy trousers held up chest high with the support of braces: a mighty fine Huckleberry Fin.
In the future Elvis learns to love God, to value even his worst elders, and to stand by his Country whether it is right or wrong.
As life goes on, his untaught eyes observes his parent's appalling poverty, they both rise with the dawn and work hard all day with very little time for pleasure.
His father keeps changing jobs, they have to keep moving, and it seems like no end in sight. Elvis looks at his mothers face, feels the tension in her flesh, its then Elvis turns to her promising one day he will mend things.
It is likely that Elvis is now aware of the protective smiles to the exposure lying ahead of the family, in the land's gripping poverty.
Elvis sings to his mother when the storms force them from home; he stands up to sing in the classroom and at church, clear, unsteady, doubtful, with an impressive genuineness that brings tears to the eyes of the strongest in the room.
Elvis's nature was very sweet and consistently polite, quiet and considerate, as for rebellion it never existed in his personality. Elvis may have been poor but respectable, standard at school; he would gather flowers with the other kids, fooled around, but seldom gets into trouble: an unknown child.
When he is thirteen the Presley family are on the move again, leaving the harsh fields to the bright lights of Memphis.
Elvis now sixteen naturally, continues to sing, and carry his guitar around. He would on occasions play for his friends, in the schools variety shows, on picnics and at times at the local boys club ≈ but not to receive a financial return. Elvis is not showy with it; he is quite the opposite and is often reluctant.
It's just something he does ≈ but knows how to get it going once he starts.
Elvis being no different to other kids of this age: following the girls, pairing up to go out to the movies, having rides at the carnival, and longing for the day he has a car to go cruising in ≈ just an average all American boy.
In the adolescent years hanging out by the drug stores and jukebox joints, bored by the past, with nothing offered by the present, while casting misty eyes to wards the romantic future. It seems his Country is going through a boring stage. It would all seem such a drag
Girls in their bobbed hair and make up; the guys ≈ presenting neatness wearing slacks and jumpers with tidy crew-cut play sport.
Just before the end of Elvis's school years, he starts part time work as an usher to help out with the hard times for his parent's, but had to quit after punching a fellow usher.
He then works evening shift at the Marl Metal Product's Company which became difficult while also tending school though the day but after falling to sleep at school he quits again.
Life doesn't seem to be improving for his parents as they continue to struggle through the tough times, Elvis starts mowing lawns for pocket money, and yet no matter how grim thing where for the Presley's, they would always do the best they could by their son.
They went as far as buying Elvis a Lincoln Coupe, which it seems, is for all the family, but Elvis uses it.
Life remains unsteady, but in view of the conditions Elvis has good time ≈ going out to parties, hanging around jukeboxes, generally enjoying life. But he remains very thankful to his parents and returns all the love he receives.
After leaving school in June 1953 he gets a factory job, then goes to Crown Electricity Company, where he finally gets to be a truck driver and loves it.
It was noticed by many he liked to comb his hair and that it wasn't a concern who saw him do it, in all reality he thought little of other's opinions as he would rather use a beauticians parlour than that of a barbershop.
3) This month's top Fan Survey Responses:
First Name: jairo matos
Country: United States


1. How and when did you first hear about Elvis Presley?
: i was 6 years old i didt understant what he was singing i was in venezuela waching tv i saw this guy i never hear of but it was somenthing out of this world


2. What was it that got you hooked on Elvis?
: his charisma, his angel


3. If Elvis were alive, what would you like to say to him or ask him?
: popular music is divided before elvis and after elvis before elvis it was chaos after elvis rock and roll


4. WHICH is your favourite Elvis Presley song or movie?
: i like all his song my favorite movie king creole


5. WHY is it your favourite?
: probably there were better singers than hin,he was not a artist in a beatle way,his movies were not a work of art my conclution is not what he did but the way hi did that define elvis


6. Who do you think Elvis loved most in his life, his greatest love?
: his mom


7. Where were you and what were you doing when you heard that Elvis had died?
: i'm from santo domingo but at that time i was in venezuela, ironicly i dint relly know who elvis really was


8. Why do you think Elvis still attracts new fans every year, even long after his death?
: charisma


9. Do you collect Elvis music or memorabilia?
: No


11. How would you rate our Elvis Presley Biography site?
: Excellent


HI jairo


Thank You Jairo for taking part in our survey. Elvis had an amazing voice with great looks to match. Elvis Presley's music is timeless and that's why he is and will always be the KING.


First Name: Billy
Country: United States
1. How and when did you first hear about Elvis Presley?
: i was 4 and my dad bought a record and i was hooked

2. What was it that got you hooked on Elvis?:
his voice and dancing

3. If Elvis were alive, what would you like to say to him or ask him?
: i would thank him , all the memories he gave us

4. WHICH is your favourite Elvis Presley song or movie?:
promiseland

5. WHY is it your favourite? :
it intells his life

6. Who do you think Elvis loved most in his life, his greatest love?:
his parents ,and daughter

7. Where were you and what were you doing when you heard that Elvis had died?:
i was at my grandmas and it broadcast on the tv

8. Why do you think Elvis still attracts new fans every year, even long after his death?:
his voice is timeless and his persona is almost magical

9. Do you collect Elvis music or memorabilia?
Yes, Music, Movies, Posters, Books, Ceramics, Figurines, Personal items, Souveneir items

10. Every month we select one Survey participant to receive a free copy of our Elvis-Presley-forever.com book version of our site. Would you like to be considered for selection to get a free copy?:
Yes

11. How would you rate our Elvis Presley Biography site?
Excellent

12. Do you have any suggestions on how we can improve this site for Elvis's fans?:
no

Billy — G'day From Australia,

I agree his voice is absolutely timeless; he has given his fans some wonderful memories, as with his music, his on stage performances, and the warmth in his music he shared with the world will be treasured always. Thanks Billy for you comments on our survey


Visit out site to get the other new articles & fan surveys posted this month. elvis-presley-forever.com
4) Favourite Elvis song Lyrics for
All Shook Up
This new feature of our ezine is for karaoke superstars & the fans that just like to sing-along with the King.

(words & music by otis blackwell — elvis presley)

A well I bless my soul
Whats wrong with me?
Im itching like a man on a fuzzy tree
My friends say Im actin wild as a bug
Im in love
Im all shook up
Mm mm oh, oh, yeah, yeah!



My hands are shaky and my knees are weak
I cant seem to stand on my own two feet
Who do you thank when you have such luck?
Im in love
Im all shook up
Mm mm oh, oh, yeah, yeah!



Please dont ask me whats on my mind
Im a little mixed up, but Im feelin fine
When Im near that girl that I love best
My heart beats so it scares me to death!



She touched my hand what a chill I got
Her lips are like a vulcano thats hot
Im proud to say shes my buttercup
Im in love
Im all shook up
Mm mm oh, oh, yeah, yeah!



My tongue get tied when I try to speak
My insides shake like a leaf on a tree
Theres only one cure for this body of mine
Thats to have the girl that I love so fine!

5) Party Planner tips: "How To Throw A No Fret Holiday Party"
This new feature of our ezine is a bonus home entertaining guide for all you party animals.



Holidays are always a great time for merry-making and fun.

Be it in the comfort of your home, among friends, or within the workplace, throwing a holiday party is a wonderful way of getting people together and celebrating the season.

Like any other events, parties should be well conceptualized and planned out in order to ensure that they achieve their intended purposes, and end in a well and happy note.

Planning a holiday party at the office proves to be more complicated than putting up a holiday party for friends or family for the plain and simple reason that the office set-up is very diverse.

There is an effort to make the merry-making one that appeals to all without leaving anybody out.

Here are some tips on how you can make your office holiday party really hopping!

1. It would be a nice start to include a welcome remark from the distinguished guest you have invited to your holiday party — the CEO, the President, or the Managers.

Encourage them to address the party attendees in a manner that acknowledges the diversity of the group.

2. Putting up holiday decorations will bring extra glitz to your party. However, stick to non-specific decors.

Keep away from Santa Clauses, and leave the Christmas Trees, Hanukkah Menorah, and any other Christmas cultural symbols in their boxes.

Instead, use neutral symbols like candles, flowers, snowflakes, or balloons.

3. As for the menu, make it as divers as possible. Try to accommodate diverse dietary needs and beliefs.

Offer both vegetarian, as well as non-vegetarian choices for your guests.

4. Plan some holiday party games and activities.

At some point, the party may start to go stale for some of the attendees.

A game will perk them up and keep their energy up.

5. Organize an exchange of gifts segment as a part of your holiday party program. However, avoid anonymous employee gift exchanges.

An innocent act of stuffing a Christmas Angel into a non-believer's stocking may cause some discomfort, even worse offense.

6. Do not focus the celebration just on Christmas, or Hanukkah, or Kwanzaa.

Try to get as much input from your employees as possible.

Even better, allow employees to opt out of the company holiday events minus the negative connotation or penalty.

Have all this in mind, and true enough, a worry-free and no fret company holiday party is not a farfetched idea.



Free Party Planner & Entertaining Guide with hundreds of articles & recipes for how to plan a party and special events, including a wine appreciation guide with drink recipes too. Simple party planning etiquette tips & meal ideas with help on how to cook easy recipes from our free International & Mediterranean foods cookbook download.
http://cafehobson.com
6) Sponsor's Resources:
Our Sponsors and Affiliates are what keep this newsletter and our website articles and resources free to you, so we appreciate your support when purchasing from our sponsors.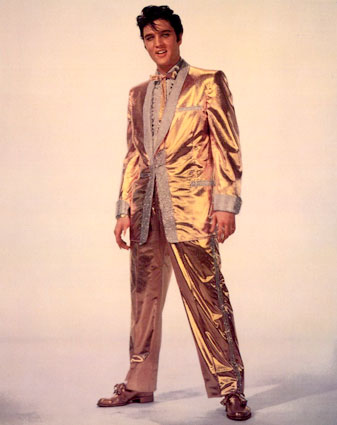 Visit here to see some more stunning Elvis Presley Pictures & Posters
GET HAPPY NOW! Our self- help super site offers free self help books and thousands of FREE resources that help you help yourself. Feel better, improve your health, skyrocket your personal prosperity and much more in only minutes when you visit
http://personal-enterprise-self-help-resources.com


Free Toddlers Activity & Child Discipline Guide!
Free parenting resources to help you use positive parenting in your child's development, toddlers activities, crafts, games and even in child discipline √ Rules for Ratbags!
http://free-toddlers-activity-and-discipline-guide.com


FREE BOOK OF THE MONTH TO DOWNLOAD: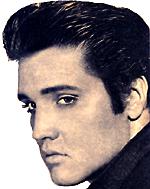 Download the free autobiography book version of "Elvis Presley Forever" with his life story in full
7) Elvis Presley Trivia:
* His hair was a natural sandy brown but he dyed it jet black after filming "Love Me Tender."*


*In Elvis's concerts of the 1970's he would often wear his ornamented jumpsuits with a cloak, worth thousands of dollars. Elvis's suits in the 70s have been said to weigh up to thirty pounds. *
8) Editor's Notes & Fun Stuff:
Some humour to put a smile on your face!

21 things to remember... think about each one SERIOUSLY... before moving on to the next one.


1. Success stops when YOU do!


2. Look for opportunities... not guarantees.


3. If you don't start, it's certain you won't arrive.


4. The best way to escape your problem is to solve it.


5. We often fear the thing we want the most.


6. Whatever you are willing to put up with, is exactly what you will have.


7. Others can stop you temporarily, but only you can do it permanently.


8. You will never "have it all together."

9. The biggest lie on the planet: "When I get what I want, I will be happy."


10. When your ship comes in... make sure you are willing to unload it.

11. I've learned that ultimately, 'takers' lose and 'givers' win.


12. Life's precious moments don't have value, unless they are shared.


13. Life is a journey... not a destination. Enjoy the trip!


14. Most people will be about as happy, as they decide to be.


15. He or she who laughs... lasts.


16. Yesterday was the deadline for all complaints.


17. No one can ruin your day without YOUR permission.


18. Life is what's coming... not what was.


19. Success is getting up one more time.


20. When things go wrong... don't go with the flow.


21. Now is the most interesting time of all.


Have you visited our site to read the other new articles yet?
elvis-presley-forever.com


I hope you have enjoyed this month's edition of the magazine. If you have any suggestions for content that you would like to see more of, please email us on our "Contact Us" form


Wishing you all the very best for the month ahead, and thank you again for contributing your stories on our Elvis Presley biography Survey of his fans!


Theresea (TLC)


=================================================
SITE DISCLAIMER: The Elvis Presley biography information and resources on this site are provided for your entertainment only. No content on this site is intended to be a substitute for therapy or professional advice. While all attempts have been made to verify information provided in this Elvis Presley biography publication, neither the author nor the publisher assumes any responsibility for errors, omissions or contrary interpretation of the Elvis Presley biography or Elvis Presley picture subject matter herein. There is no guarantee of validity of accuracy of any Elvis Presley biography content. Any perceived slight of specific people or organizations is unintentional. This Elvis Presley biography website and its creators are not responsible for the content of any sites linked to.
The Elvis Presley biography contents are solely the opinion of the author and should not be considered as a historical fact or authority on the facts. The author and the Publisher of Elvis Presley biography assume no responsibility or liability and specifically disclaim any warranty, express or implied for any products or services mentioned, or any techniques or practices described. The purchaser or reader of this Elvis Presley biography publication assumes responsibility for the use of these Elvis Presley biography materials and articles and information. Neither the author nor the Elvis Presley biography Publisher assumes any responsibility or liability whatsoever on the behalf of any purchaser or reader of these materials.
Description of site contents: This site contains Elvis Presley biography information, history on Elvis Presley life story, Elvis Presley pictures and photos, Elvis Presley song lyrics, Elvis Presley movie resources, free e-books and articles listed for your convenient search in subjects of: Elvis Presley pictures and photos, Elvis Presley song lyrics, Elvis Presley movie resources, Elvis Presley childhood, Elvis Presley Band members biography, Elvis Presley girlfriends, Elvis Presley spiritual medium stories, Elvis Presley Memphis mafia stories, Elvis Presley diary quotes, Elvis Presley movie and music details in relation to the Elvis Presley autobiography and interviews of friends and family members for the Elvis Presley biography website written by a fan for his fans.
=================================================

Back to Top of page Elvis Presley biography Newsletter