Elvis Presley Forever! monthly newsletter
Welcome
Thank you for subscribing to our "Elvis Presley Forever" newsletter!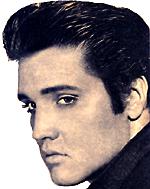 1) Famous Elvis Quotes
2) About Elvis Presley & other Legends
3) Elvis Fan's Survey Responses
4) Favourite Elvis song lyrics
5) Party Planning tips
6) Sponsored Resources
7) Elvis Trivia
8) Editor's Notes & Fun stuff

1) Elvis Presley Quotes:
"A live concert to me is exciting because of all the electricity that is generated in the crowd and on stage. It's my favorite part of the business — live concerts."

-Elvis at a press conference prior to his 1973 television special, "Elvis — Aloha from Hawaii, via Satellite".


Accepting the nomination for vice president at the 1992 Democratic Convention & prior to Bill Clinton's (aka "Elvis" by his security staff) acceptance of the presidential nomination.

"You know, Bush is always comparing me to Elvis in sort of unflattering ways. I don't think Bush would have liked Elvis very much, and that's just another thing that's wrong with him."

Bill Clinton
During the 1992 presidential campaign.


"He had total love in his eyes when he performed. He was the total androgenous beauty. I would practice Elvis in front of the mirror when I was twelve or thirteen years old."
k.d. lang


"I'm sitting in the drive-through and I've got my three girls in the back and this station comes on and it's playing "Jailhouse Rock," the original version, and my girls are jumping up and down, going nuts. I'm looking around at them and they've heard Dad's music all the time and I don't see that out of them."
Garth Brooks


Lisa Marie Quotes

• I'm being completely honest right now, and I might get my ass kicked, but would you honestly want someone dressed like your dead father in front of you while you're working?

• I'm doing it because music's been such a profound influence on me and my whole life and gotten me through everything. I thought I could use this album as a vehicle, an outlet of whatever I've been through, and I wanted to see if I could affect others. It's as simple as that.

• I'm female, thank God, because if I was male this really would be difficult. And, of course, I don't attempt to sound like my father — I do my own thing.
2) Elvis Presley & other Legends
We have an expo on Elvis in Ray Barracks in Friedberg; Germany, where he served the army. Itґll begin 16th of august and end 17th of september....TCE Irma


Johnny Cash


John R. Cash (February 26, 1932 — September 12, 2003) was a vastly influential American country music singer, guitarist and songwriter.

Cash was known for his deep, distinctive voice, the boom chicka boom sound of his Tennessee Three backing band, and his dark clothing and demeanor, which earned him the nickname "The Man in Black." He started all his concerts with the simple introduction: "Hello, I'm Johnny Cash."


Fueled by his own rocky personal life and spiritual path, much of Cash's music, especially that of his later career, echoed themes of sorrow, moral tribulation and redemption. Hits include "I Walk the Line", "Folsom Prison Blues", "Ring of Fire", "Man in Black" and "Hurt". He also recorded several humorous songs, such as "One Piece At A Time", "The One on the Right is on the Left" and "A Boy Named Sue".

In a career that spanned almost five decades, Cash was the personification of country music to many people around the world, despite his distaste for the Nashville mainstream. Yet, like Ray Charles, Bob Dylan and Elvis Presley, Cash is a figure who transcends genre. He recorded songs that could be considered rock and roll, blues, rockabilly, folk and gospel, and exerted an influence on each of those genres. Cash is one of ten performers to be inducted into both the Rock and Roll Hall of Fame and the Country Music Hall of Fame (Cash, Chet Atkins, Elvis Presley, Brenda Lee, Hank Williams, Don and Phil Everly, Sam Phillips, Jimmie Rodgers, Floyd Cramer). His pioneering contribution to the genre has been recognized by the Rockabilly Hall of Fame.

In late 2005, a biopic about his life, starring Joaquin Phoenix as Cash and Reese Witherspoon as his wife June Carter, titled Walk the Line, was released into theaters.

Born J.R. Cash in Kingsland, Arkansas, by age five he was working in the cotton fields, singing along with his family as they worked. The family farm was flooded on at least one occasion, which later inspired him to write the song "Five Feet High And Rising".

Cash was very close to his brother Jack. In 1944, Jack was pulled into a whirling table saw in the mill where he worked, and almost cut in two. He suffered for over a week before he died. Cash often spoke of the horrible guilt he felt over this incident, because he had gone out fishing that day. On his deathbed, Jack said he had had visions of Heaven and angels before he died. Almost sixty years later, Cash spoke of looking forward to meeting his brother in Heaven.

Cash's early memories were dominated by gospel music and radio. He began playing guitar and writing songs as a young boy, and in high school sang on a local radio station. He was dubbed "John" upon enlisting as a radio operator in the Air Force, which refused to accept initials as his name. Thereafter, he was known as Johnny and sometimes as John R. While an airman in West Germany, Cash wrote one of his most famous songs, "Folsom Prison Blues," after seeing the B-Movie Inside the Walls of Folsom Prison.

Early career

After his term of service ended, Cash married Vivian Liberto in 1954 and moved to Memphis, Tennessee, where he sold appliances while studying to be a radio announcer. At night, he played with guitarist Luther Perkins and bassist Marshall Grant (the Tennessee Two). Cash worked up the courage to visit the Sun Records studio, hoping to garner a recording contract. Sun producer Cowboy Jack Clement met with the young singer first, and suggested that Cash return to meet producer Sam Phillips.

After auditioning for Phillips, singing mainly gospel tunes, Phillips told him to "go home and sin, then come back with a song I can sell." Cash eventually won over Phillips and Clement with new songs delivered in his early frenetic style. His first recordings at Sun, "Hey Porter" and "Cry Cry Cry", were released in 1955 and met with reasonable success on the country hit parade.

Cash's next record, Folsom Prison Blues, made the country Top 5, and "I Walk the Line" was No. 1 on the country charts, making it into the pop charts Top 20. In 1957, Cash became the first Sun artist to release a long-playing album. Although he was Sun's most consistently best-selling and prolific artist at that time, Cash felt constrained by his contract with the small label.

Elvis Presley had already left the label, and Phillips was focusing most of his attention and promotion on Jerry Lee Lewis. The following year, Cash left Sun to sign a lucrative offer with Columbia Records, where his single "Don't Take Your Guns to Town" would become one of his biggest hits.

In 1955, Cash's daughter, Rosanne, was born. Although he would have three more daughters (Kathy, Cindy and Tara) with his wife, their relationship began to sour, as he was constantly touring. It was during one of these tours that he met June Carter. Cash proposed onstage to Carter at a concert at the London Gardens in London, Ontario on February 22, 1968; the couple married a week later in Franklin, Kentucky. By June's account, in the liner notes to the compilation album Love (2000), the song "I Still Miss Someone" was written about her.

Drug addiction

As his career was taking off in the early 1960s, Cash began drinking heavily and became addicted to amphetamines and barbiturates. Friends joked about his "nervousness" and erratic behavior, many ignoring the signs of his worsening drug addiction. For a brief time, Cash shared an apartment in Nashville with Waylon Jennings, who was also heavily addicted to amphetamines. Although in many ways spiraling out of control, his frenetic creativity was still delivering hits.


His song "Ring of Fire" was a major crossover hit, reaching No. 1 on the country charts and entering the Top 20 on the pop charts. The song was co-written by June Carter and Merle Kilgore and originally performed by Carter's sister, but the signature mariachi-style horn arrangement was conceived by Cash, who claimed to have heard it in a dream.

The song, written about Cash, describes the personal hell Carter went through as she wrestled with her forbidden love for Cash (they were both married to other people at the time) and as she dealt with Cash's personal "ring of fire" (drug dependency and alcoholism.)

Although he carefully cultivated a romantic outlaw image, many fans are surprised to learn that he never served a prison sentence, although he landed in jail seven times for misdemeanors, each stay lasting a single night. His most serious run-in with the law occurred while on tour in 1965, when he was arrested by the narcotics squad in El Paso, Texas. Although the officers suspected that he was smuggling heroin from Mexico, he was actually smuggling illegal amphetamines inside his guitar case.

He received a suspended sentence. He was arrested the following year in Starkville, Mississippi, for trespassing late at night onto private property to pick flowers. More notably, he voluntarily entered several prisons to perform a series of concerts for convicts, for whom he felt great compassion.


3) This month's top Fan Survey Responses:
First Name: Becky
Country: United States



1. How and when did you first hear about Elvis Presley?
: I always remember seeing him on t.v. even though I wasnt born until after he died.



2. What was it that got you hooked on Elvis?
: His music, his movies, his dancing, HIM.



3. If Elvis were alive, what would you like to say to him or ask him?
: If he would marry me!!! lol



4. WHICH is your favourite Elvis Presley song or movie?
: song-i cant help falling in love with you movie- blue hawaii



5. WHY is it your favourite?
: the song is just absolutely beautiful the movie is spectacular



6. Who do you think Elvis loved most in his life, his greatest love?
: his mother, and his daughter.



7. Where were you and what were you doing when you heard that Elvis had died?
: i wasnt born yet, but i watched his funeral on the internet and balled like a baby.



8. Why do you think Elvis still attracts new fans every year, even long after his death?
: because he has this essence about him, he will continue to lure in fans for many years to come.



9. Do you collect Elvis music or memorabilia?
: Yes, Music, Movies, Posters, Books, Ceramics, Figurines, Personal items, Souveneir items, other



11. How would you rate our Elvis Presley Biography site?
: Excellent 12. Do you have any suggestions on how we can improve this site for Elvis's fans?:

Hi Becky

Thank you Becky for sharing your memories. Love your choice of song and movie they are both fantastic. I also cried and cried, praying someone had made a mistake. But devastation, struck the world and time stood still.


First Name: Shane
Country: Guam

1. How and when did you first hear about Elvis Presley?
: Whan I was about 2yrs. old.

2. What was it that got you hooked on Elvis?
: His hair,music,and his ............I don't know.

3. If Elvis were alive, what would you like to say to him or ask him?
: Can you nteach me how to play Hound dog.

4. WHICH is your favourite Elvis Presley song or movie?
: Hound dog and Jailhouse rock.

5. WHY is it your favourite?
: Because it sounds cool.

6. Who do you think Elvis loved most in his life, his greatest love?
: His family.

7. Where were you and what were you doing when you heard that Elvis had died?
: I wasn't born yet.

8. Why do you think Elvis still attracts new fans every year, even long after his death?
: I don't know.

9. Do you collect Elvis music or memorabilia?
Yes, Music, Books, Figurines, Souveneir items

11. How would you rate our Elvis Presley Biography site?
Excellent,

12. Do you have any suggestions on how we can improve this site for Elvis's fans?:


Hi Shane, Thank you for your comments on our survey. Jailhouse Rock was one of Elvis's favorite, he really enjoyed the full on movement involved.
Visit out site to get the other new articles & fan surveys posted this month…. elvis-presley-forever.com
4) Favourite Elvis song Lyrics for
"Help Me Make It Through the Night"
This new feature of our ezine is for karaoke superstars & the fans that just like to sing-along with the King.

(words & music by Kris Kristofferson)

Take the ribbon from your hair
Shake it loose, let it fall
Lay it soft against my skin
Like the shadow on the wall



Come and lay down by my side
Till the early morning light
All Im taking is your time
Help me make it through the night



I dont care whats right or wrong
I wont try to understand
Let the devil take tomorrow
cause tonight I need a friend



Yesterday is dead and gone
And tomorrows out of sight
And its sad to be alone
Help me make it through the night



I dont care whats right or wrong
I wont try to understand
Let the devil take tomorrow
cause tonight I need a friend



Yesterday is dead and gone
And tomorrows out of sight
And its sad to be alone
Help me make it through the night



I dont want to be alone
Help me make it through the night


5) Party Planner tips:
"Unique Party: Spa Pampering At Home"
This new feature of our ezine is a bonus home entertaining guide for all you party animals.



A spa party is a unique way of hosting a birthday party for a dear friend or a teenage daughter, for a bridal shower or for just getting together to relax with friends.

Mobile spa offers everything that is needed for your unique home get-together complete with rejuvenation and wellness services that include products and professionals.

Your unique home spa party guest list:

When putting together the guest list, coordinate with your friend (to whom the party is for).

As much as possible, keep the list small to insure intimacy and privacy as well as everyone will have enough space to relax.

Your unique home spa party budget:

Before committing to any mobile spa service, shop around first through the internet or the phone and make inquiries about prices for certain professional services like facials, massage and therapist(s) fees, manicure and pedicure, foot spa and hair spa.

Rates are usually based upon the number of your guests, treatments, and the duration of your spa party.

Your unique home spa party Invitations:

A potpourri in a cute jar or net casing along with a scented card for which your invitation will be written or a scented candle with a card can be an attractive invitation for a spa party.

Have these special instructions clearly stated:

1. Wear loose clothing like a cotton T-shirt, comfy shorts or yoga pants.

2. Bring a robe.

3. Have no makeup on.

Your home spa environment:

Set up an atmosphere of calmness and peace by providing defused lighting, relaxing music and scented candles in each nook and cranny of your living room as well as the yard outside.

Tidy up your living room and provide a lot of space. You can also set up your yard, providing lots of comfortable outdoor plain wooden benches dressed in white linens for massage and facials, dress up iron garden chairs with white throw pillows for pedicures and make certain to supply enough white pillows, towels and magazines.

On the grass, spread a rug with large white cushions, lighted incense and pots of hot rejuvenating tea.

Prepare light and healthy snacks like veggies, fruits or cheese and crackers.

Your pampering treatments:

The most common treatments for spa parties include manicures and pedicures, facials and massages; often these are done in "express" lasting for only twenty minutes per treatment.

As to whether you spend a little or a lot, remember, it's for a dear person and this unique home spa get together is a different way of having fun as well as a friendship celebration that will demonstrate how much you appreciate them by way of pampering!


6) Sponsor's Resources:
Our Sponsors and Affiliates are what keep this newsletter and our website articles and resources free to you, so we appreciate your support when purchasing from our sponsors.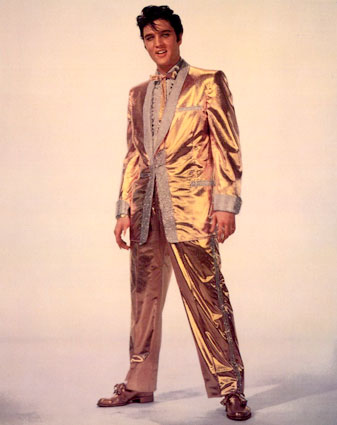 Visit here to see some more stunning Elvis Presley Pictures & Posters
GET HAPPY NOW! Our self- help super site offers free self help books and thousands of FREE resources that help you help yourself. Feel better, improve your health, skyrocket your personal prosperity and much more in only minutes when you visit
http://personal-enterprise-self-help-resources.com


Free Toddlers Activity & Child Discipline Guide!
Free parenting resources to help you use positive parenting in your child's development, toddlers activities, crafts, games and even in child discipline — Rules for Ratbags!
http://free-toddlers-activity-and-discipline-guide.com

Buy books online — instant downloads!
Great selection of over 100 top book downloads to buy. Massive range of cook books, business books, internet business entrepreneur manuals and also some free self help books to download.
http://www.buybooks-online.com


FREE BOOK OF THE MONTH TO DOWNLOAD: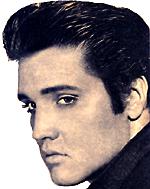 Download the free autobiography book version of "Elvis Presley Forever" with his life story in full


Just "right mouse button click" on the links below, then select "save target as" from the window that appears, to download these safe .pdf books to your desktop..




Work At Home Moms — SBI enterprise guide
Tells you everything you ever wanted to know about how to be a successful & financially secure, work at home Mom,


More Work at Home Moms — case studies
Learn from other WHAM success stories as they tell you how they made a success of their home internet businesses


Work at Home Moms — Guide to getting Organized
Written by four successful WHAM's — their experiences will help you to succeed even faster.


Learn how to become a successful Internet Affiliate
This 5Pillar Affilaites Master course is a very comprehensive training guide by the respected Dr Ken Envoy, of SiteSell fame.

7) Elvis Presley Trivia:
The Alien Autopsy connection


Pied Piper of Cleveland achieved bizarre notoriety in the 1990s when it was linked to the infamous "Alien Autopsy" film circulated by producer Ray Santilli.


According to Santilli, he was attempting to obtain a copy of Pied Piper from a man who claimed to have been the cinematographer on the film.


Instead of the rare Elvis film, Santilli claims, the cameraman offered him footage he claimed to have shot in the late 1940s of an alleged autopsy of an alien recovered from one of the UFO crash sites.


The FOX network produced a popular documentary, Alien Autopsy: Fact or Fiction? centered around this footage, which was later dunked (by FOX) as being a hoax.


This has led to some claims that Pied Piper is likewise a hoax, however documentation supporting the film's existence predates the Alien Autopsy affair by many years.

8) Editor's Notes & Fun Stuff:
Some humour to put a smile on your face!

Sometimes, we wonder why friends keep forwarding jokes to us without writing a word.

Maybe this will explain.

When you are very busy, but still want to keep in touch, guess what you do?

... You forward jokes.

When you have nothing to say, but still want to keep contact, you forward jokes.

When you have something to say, but don't know what, and don't know how,

.... You forward jokes.

Also to let you know that you are still remembered, you are still important, you are still loved, you are still cared for, guess what you get?

... A forwarded joke.

So, next time if you get a joke, don't think that you've been sent just another forwarded joke, but that you've been thought of today and your friend on the other end of your computer wanted to send you a smile :)

Are you feeling Lucky???

A guy named Joe finds himself in dire circumstances. His business has gone bust and he's in serious financial trouble. He's so desperate that he decides to ask God for help. He begins to pray...

"God, please help me. I've lost my business and if I don't get some money, I'm going to lose my house as well. Please let me win the lotto."

Lotto night comes and somebody else wins it.

Joe again prays...

"God, please let me win the lotto! I've lost my business, my house and I'm going to lose my car as well".


Lotto night comes and Joe still has no luck.


Once again, he prays...

"My God, why have you forsaken me?? I've lost my business, my house, and my car. My wife and children are starving. I don't often ask you for help and I have always been a good servant to you. PLEASE just let me win the lotto this one time so I can get my life back in order."


Suddenly there is a blinding flash of light as the heavens open and Joe is confronted by the voice of God Himself:


"Joe, meet me halfway on this. First, please buy a lottery ticket."
You know its going to be a bad day if:
You put your bra on backwards, and it fits better
Your car horn goes off accidentally, and remains stuck while you're following a group of Hell's Angels.
Your birthday cake collapses from the weight of the candles
You see a '60 minutes' team waiting in your office
The boss tells you not to bother taking off your coat
The bird singing outside your window is a vulture
Your blind date turns out to be your wife
Your twin forgot your birthday
Your Income Tax cheque bounces.


Have you visited our site to read the other new articles yet?
elvis-presley-forever.com


I hope you have enjoyed this month's edition of the magazine. If you have any suggestions for content that you would like to see more of, please email us on our "Contact Us" form


Wishing you all the very best for the month ahead, and thank you again for contributing your stories on our Elvis Presley biography Survey of his fans!


Theresea (TLC)


=================================================
SITE DISCLAIMER: The Elvis Presley biography information and resources on this site are provided for your entertainment only. No content on this site is intended to be a substitute for therapy or professional advice. While all attempts have been made to verify information provided in this Elvis Presley biography publication, neither the author nor the publisher assumes any responsibility for errors, omissions or contrary interpretation of the Elvis Presley biography or Elvis Presley picture subject matter herein. There is no guarantee of validity of accuracy of any Elvis Presley biography content. Any perceived slight of specific people or organizations is unintentional. This Elvis Presley biography website and its creators are not responsible for the content of any sites linked to.
The Elvis Presley biography contents are solely the opinion of the author and should not be considered as a historical fact or authority on the facts. The author and the Publisher of Elvis Presley biography assume no responsibility or liability and specifically disclaim any warranty, express or implied for any products or services mentioned, or any techniques or practices described. The purchaser or reader of this Elvis Presley biography publication assumes responsibility for the use of these Elvis Presley biography materials and articles and information. Neither the author nor the Elvis Presley biography Publisher assumes any responsibility or liability whatsoever on the behalf of any purchaser or reader of these materials.
Description of site contents: This site contains Elvis Presley biography information, history on Elvis Presley life story, Elvis Presley pictures and photos, Elvis Presley song lyrics, Elvis Presley movie resources, free e-books and articles listed for your convenient search in subjects of: Elvis Presley pictures and photos, Elvis Presley song lyrics, Elvis Presley movie resources, Elvis Presley childhood, Elvis Presley Band members biography, Elvis Presley girlfriends, Elvis Presley spiritual medium stories, Elvis Presley Memphis mafia stories, Elvis Presley diary quotes, Elvis Presley movie and music details in relation to the Elvis Presley autobiography and interviews of friends and family members for the Elvis Presley biography website written by a fan for his fans.
=================================================

Back to Top of page Elvis Presley biography Newsletter