Elvis Presley Forever! monthly newsletter
Welcome
Thank you for subscribing to our "Elvis Presley Forever" newsletter!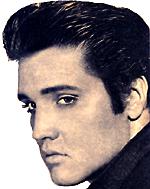 1) Famous Elvis Quotes
2) About Elvis Presley & other Legends
3) Elvis Fan's Survey Responses
4) Favourite Elvis song lyrics
5) Party Planning tips
6) Sponsored Resources
7) Elvis Trivia
8) Editor's Notes & Fun stuff
** fr'ee 2008 CALENDAR downloads **
1) Elvis Presley Quotes:
I knew by heart all the dialogue of James Dean's films; I could watch "Rebel Without a Cause" a hundred times over.
Elvis Presley
In "James Dean in His Own Words," 1989.


I've had the boyhood thing of being Elvis. Now I want to be with my best friend, and my best friend's my wife. Who could ask for anything more?
John Lennon (1940 — 1980) English singer, songwriter, musician Interview for KFRC RKO Radio, given 8 Dec. 1980, the day of Lennon's murder.


"Without Elvis, none of us could have made it."
Buddy Holly


"Every time I felt low I just put on an Elvis record and I'd feel great."
Paul McCartney


"Elvis Presley is Probably the main founding father of rock music. He was an unheralded genius behind a new music that changed western civilization for all time."
Peter Noone
Hermans Hermits


Lisa Marie Quotes

∙ I've been chased through airports with a screaming baby because the photographers are ruthless, and they want the picture.

∙ I've been through enough in my time where I've needed to outlet it. If I can do that in a way where I'm going to touch others and affect others then I'd rather do it like that.

∙ I've produced something that was mine, that I'm proud of, so it helps me hold my head up a bit higher. It's not based on some other B.S. that I'm getting attention. I get attention for the right reasons, which makes me happy with the record.
2) Elvis Presley & other Legends
The management of Elvis Presley and his career, by Colonel Tom Parker


On August 15, 1955 Elvis Presley was signed by "Hank Snow Attractions", a management company jointly owned by singer Hank Snow and Colonel Tom Parker.


Shortly thereafter, Colonel Parker took full control and, recognizing the limitations of Sun Studios, negotiated a deal with RCA Records on November 21, 1955, then immediately established two New York City recording companies for Presley's music.


Understanding the commercial value for any composer having their song recorded by Presley, Parker was able to demand they share their royalties with the singer.


A master promoter who wasted no time in marketing Presley's image, Parker licensed everything from guitars to cookware. After being approached by the Hollywood Studios, Parker eventually negotiated a multi-picture seven-year contract that shifted Presley's focus from music to films.


Under the terms of his contract, Presley earned a fee for performing plus a percentage of the profits on the films, most of which were huge moneymakers. (See "Movies" section below.)


With money seemingly being at the forefront of all decisions made by the Colonel, his success led to his management contract with Elvis being renegotiated to an even 50/50 split between the two.


Over the years, much has been written about Colonel Parker, most of it critical. Marty Lacker, a lifelong friend and a member of the Memphis Mafia, says he thought of Parker as a "hustler and scam artist" who abused Elvis's reliance on him.


Nonetheless, along with Lamar Fike, and Presley's first cousin Billy Smith, Lacker acknowledged that Parker was a master promoter as recounted in their 1995 book Elvis Aron Presley: Revelations from the Memphis Mafia.


In the 2005 television special about her former husband, Priscilla Presley said she didn't know who else there was at the time in 1955 who could have seized the moment and done the job of marketing Elvis. Parker's definitive biography was written by award-winning journalist Alanna Nash published in 2003.


"Colonel" Tom Parker (b. Andreas Cornelius van Kuijk,June 26, 1909, Breda, Netherlands √ d. January 21, 1997, Las Vegas, Nevada), was an American entertainment impresario known best as the manager of Elvis Presley.


Colonel Parker — Finding Elvis Presley


Parker's involvement in the music industry began as a music promoter in the late 1940s, working with such country music stars as Minnie Pearl, Hank Snow, and Eddy Arnold, as well as film star Tom Mix.


During this time he received the honorary title of "Colonel" in 1948 from Jimmie Davis, the governor of Louisiana. His involvement with Elvis Presley began when he booked Presley as the opening act for Canadian singer Snow.


On August 18, 1955, Parker became Presley's manager officially, by contract, and in 1956 he convinced RCA Records to buy Presley out from Sun Records for $35,000, big money for its time. With his first RCA single, "Heartbreak Hotel," Presley graduated from rumour to bona-fide recording star.


It's debatable whether Presley would have become the superstar he became without Parker, and it's likewise debatable to what extent Parker's management of the King of Rock and Roll was Svengali-like.


Parker held the reins of Presley's singing and acting career for the rest of Presley's life and was said to be instrumental in virtually every business decision that Presley made---including his decision to cut back on recording and stop touring after returning from his stint in the United States Army in 1960, in favour of a film career (from 1960 to 1967-68) that was lucrative in terms of his bank account but, to many critics and no few fans, bankrupting in terms of Presley's music quality.


It took the energetic 1968 television special, Elvis, and a subsequent series of stellar recording sessions in Memphis, Tennessee, to restore Elvis Presley's musical reputation. To his credit, though it's open as to whether he was allowed much choice in the matter, Parker allowed both to happen with little impediment.


Surviving Elvis


After Presley's death in 1977, Parker became embroiled in legal disputes with the singer's estate and with his daughter, Lisa Marie Presley.


Parker eventually agreed in 1983 to sell his masters of some of Presley's major recordings to RCA for $2 million and to drop any claims he had to Presley's estate.


Parker moved to Las Vegas in 1980 and worked as an "entertainment adviser" for Hilton Hotels, but the disputes with the Presley estate didn't alienate him entirely from his most legendary client.


Parker appeared at posthumous events honoring Presley, such as the ceremonies marking the tenth anniversary of the singer's death and the 1993 issuing of the United States Postal Service stamp honoring the King of Rock and Roll.


Presley's enduring legend and the continuing, often obsessive interest in him, provoked Parker in 1993 to say on the record, "I don't think I exploited Elvis as much as he's being exploited today."


Personal life

As Presley's fame grew, people became interested in Parker as well. For a while he lied about his early years, claiming to have been born in Huntington, West Virginia and that he had run away at an early age to join a circus run by an uncle.


The truth about his early years was revealed when his family in The Netherlands recognized him in photographs of him standing next to Elvis; it was confirmed when Parker tried to avert a lawsuit in 1982 by asserting that he was a Netherlands citizen.


He was actually born in Breda, Netherlands.


Parker fled his native land at about the age of 18, joined the United States Army, then changed his name to Tom Parker and become part of the circus world sometime after leaving the Army.


He also worked as a dogcatcher and a pet cemetery proprietor in Tampa, Florida in the 1940s.


Elvis fans have speculated that the reason he never performed abroad, which would likely have been a highly lucrative proposition, may have been that Parker was worried that as a non-citizen, he would not be readmitted to the United States.


However, this argument forgets that Presley toured Canada in 1957 with concerts in Toronto, Ottawa, and Vancouver. It also forgets that as a U.S. Army veteran, Tom Parker would have been entitled to United States citizenship under most circumstances.


Parker died on January 21, 1997, in Las Vegas, Nevada at the age of 87.


3) This month's top Fan Survey Responses:
First Name: Stephanie
Country: United States


1. How and when did you first hear about Elvis Presley?
: I heard about Elvis through my father when I saw Elvis and Me for the first time.


2. What was it that got you hooked on Elvis?
: His face. I think he is very hot!


3. If Elvis were alive, what would you like to say to him or ask him?
: Why did you and Priscilla not give it a second chance?


4. WHICH is your favourite Elvis Presley song or movie?
: "Always on My Mind"


5. WHY is it your favourite?
: Because he had it written for Priscilla.


6. Who do you think Elvis loved most in his life, his greatest love?
: Priscilla


7. Where were you and what were you doing when you heard that Elvis had died?
: I wasn't even born yet.


8. Why do you think Elvis still attracts new fans every year, even long after his death?
: Because he is the King of Rock'n'Roll, and because he's a very sexy man.

9. Do you collect Elvis music or memorabilia?
: Yes, Music, Movies, Books


11. How would you rate our Elvis Presley Biography site?
: Interesting


12. Do you have any suggestions on how we can improve this site for Elvis's fans?
: No

G' Day Stephanie

Thank you for taking part in our survey Stephanie. I agree Elvis was a very sexy man. Not only did he have the looks and talent but also love for his Fans. He was very generous to many all over the world..Giving his Fans a life long treasure. " His music".


First Name: Danielle
Country: United Kingdom


1. How and when did you first hear about Elvis Presley?
: I've known about him since i was little.


2. What was it that got you hooked on Elvis?
: When i went to Graceland


3. If Elvis were alive, what would you like to say to him or ask him?
: What's it like to be you?


4. WHICH is your favourite Elvis Presley song or movie?
: song: (at the moment) Polk Salad Annie. Film: Viva las vegas.


5. WHY is it your favourite?
: Because the song can get me going and the film is good to watch.


6. Who do you think Elvis loved most in his life, his greatest love?
: His mum. (Gladys)


7. Where were you and what were you doing when you heard that Elvis had died?
: I wasn't born


8. Why do you think Elvis still attracts new fans every year, even long after his death?
: Because he is the most hansome man, the most talented man and no matter what he will always be the king.


9. Do you collect Elvis music or memorabilia?
: Yes, Music, Movies, Posters, Books, Souveneir items


11. How would you rate our Elvis Presley Biography site?
: Excellent


Welcome Back Danielle

Elvis was extremely talented and very handsome. So nice to hear from you again Danielle. Thank you for your comments.


Visit out site to get the other new articles & fan surveys posted this month. elvis-presley-forever.com
4) Favourite Elvis song Lyrics for
"Walk a Mile in My Shoes"
This new feature of our ezine is for karaoke superstars & the fans that just like to sing-along with the King.

If I could be you, if you could be me
For just one hour, if we could find a way
To get inside each others mind
If you could see you through my eyes
Instead your own ego I believe you'd be
I believe you'd be surprised to see
That you've been blind



Walk a mile in my shoes
Just walk a mile in my shoes
Before you abuse, criticize and accuse
Then walk a mile in my shoes



Now if we spend the day
Throwin stones at one another
cause I don't think, cause I don't think
Or wear my hair the same way you do
Well, I may be common people
But I'm your brother
And when you strike out
You're tryin to hurt me
Its hurtin you, lord how mercy



Now there are people on reservations
And out in the ghetto
And brother there, but, for the grace of god
Go you and I,
If I only had wings of a little angel
Don't you know, Id fly
To the top of a mountain
And then I'd cry, cry, cry


5) Party Planner tips:
"Tips on New Year's Eve Party Planning"
This new feature of our ezine is a bonus home entertaining guide for all you party animals.



It has been a year full of laughter and tears.

And right now, you just want to spend the last minutes of the year that is about to end with your family and friends.

It's as if you want to end the year cherishing the best and even the worst of the previous year and some new hopes for the coming year.

To do this, you have to incorporate the right planning.

Here is a list of some tips to guide you through:

1. Make sure everybody on your list is free to come

Before you plan a New Year's Eve party, it is best to make sure that all of your guests are still free to spend the night with you and the gang. Everything will only be put to waste if at the time of the party, you only have two to three guests that were able to come.

2. Plan the menu

Keep in mind that New Year's Eve parties are not the usual fine dining setting or even a "sit-down" feast.

The point of the party is to have everybody socialize with one another, so it's best not to constrain them to the dinner table.

Hence, it's best to have appetizers, finger-foods, or some dessert where you can even include your own personal relieving or stress-removing foods like chocolates or cheese.

Or if you really want to have a sumptuous feast as some sort of celebrating the coming year, you can arrange for a "potluck dinner".

This is when everybody tries to bring something to share for dinner.

Just try to get the foods to be brought organized so that there will be as many varieties as possible.

3. Prepare the necessary props

Even if you and your friends would only want to have a nice and comfortable get together to celebrate the occasion, it is still best to welcome the New Year with a bang!

So try to include some of the usual "noisemakers" in order to liven up the celebration.

4. Use less utensils and plates that need more cleaning

Since everybody will be very busy mingling with everybody, it would be better to use plates and utensils that need less cleaning.

Hence, try to use plastic cups, plates, and utensils that can be easily thrown out in the trash can.

The bottom line is that when planning a New Year's Eve party, the details should not be excessive.

What matters most is for your guests to enjoy the party because you are all together for the New Year.


6) Sponsor's Resources:
Our Sponsors and Affiliates are what keep this newsletter and our website articles and resources free to you, so we appreciate your support when purchasing from our sponsors.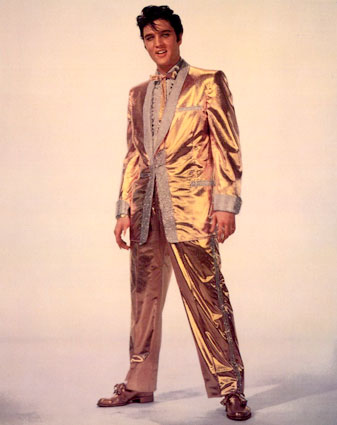 Visit here to see some more stunning Elvis Presley Pictures & Posters
GET HAPPY NOW! Our self- help super site offers free self help books and thousands of FREE resources that help you help yourself. Feel better, improve your health, skyrocket your personal prosperity and much more in only minutes when you visit
http://personal-enterprise-self-help-resources.com


Free Toddlers Activity & Child Discipline Guide!
Free parenting resources to help you use positive parenting in your child's development, toddlers activities, crafts, games and even in child discipline √ Rules for Ratbags!
http://free-toddlers-activity-and-discipline-guide.com


FREE BOOK OF THE MONTH TO DOWNLOAD: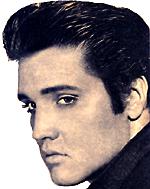 Download the free autobiography book version of "Elvis Presley Forever" with his life story in full


Just "right mouse button click" on the links below, then select "save target as" from the window that appears, to download these safe .pdf books to your desktop..




Work At Home Moms √ SBI enterprise guide
Tells you everything you ever wanted to know about how to be a successful & financially secure, work at home Mom,


More Work at Home Moms √ case studies
Learn from other WHAM success stories as they tell you how they made a success of their home internet businesses


Work at Home Moms — Guide to getting Organized
Written by four successful WHAM's √ their experiences will help you to succeed even faster.


Learn how to become a successful Internet Affiliate
This 5Pillar Affilaites Master course is a very comprehensive training guide by the respected Dr Ken Envoy, of SiteSell fame.

7) Elvis Presley Trivia:
∙ He was of mostly Scottish and English descent; the family also has Native American, German, and South African roots. His mother also claimed a Jewish heritage. Because of this, Elvis had a star of David placed on her tombstone. He also gave to Jewish charities in the Memphis area.
8) Editor's Notes & Fun Stuff:
Some humour to put a smile on your face!

Some good life philosophies
* Accept that some days you're the pigeon, and some days you're the statue.


* Always keep your words soft and sweet, just in case you have to eat them.


* Always read stuff that will make you look good if you die in the middle of it.


* Drive carefully. It's not only cars that can be recalled by their maker.


* If you can't be kind, at least have the decency to be vague.


* If you lend someone $20 and never see that person again, it was probably worth it.


* It may be that your sole purpose in life is simply to serve as a warning to others.


* Never put both feet in your mouth at the same time, because then you won't have a leg to stand on.


* Nobody cares if you can't dance well. Just get up and dance.


* Since it's the early worm that gets eaten by the bird, sleep late.


* The second mouse gets the cheese.


* When everything's coming your way, you're in the wrong lane.


* Birthdays are good for you. The more you have, the longer you live.


* We could learn a lot from crayons. Some are sharp, some are pretty and some are dull. Some have weird names, and all are different colors, but they all have to live in the same box.

Get your fr'ee 2008 Calendar here...
Just "right mouse button click" on the links below, then select "save target as" from the window that appears, to download these safe .pdf books to your desktop..




If you want to preview them first, just click on the links like normal and the books will open up in a new window, so you will stay on your current page....

"2008 Success CALENDAR & daily motivation download" with monthly planner printout, inspirational quotes, success tips & links to daily motivational self improvement tools
2008 SUCCESS CALENDAR


"2008 Health CALENDAR & Diary Journal download" with Goal planner & Journal printout, monthly Health & Fitness tips and collection of Better Health articles
2008 HEALTH CALENDAR



"Cutest Cat Calendar for 2007 & monthly planner Diary" with cat quotes to brighten every Cat Lover's year
Cat Calendar 2008 Diary





Have you visited our site to read the other new articles yet?
elvis-presley-forever.com



I hope you have enjoyed this month's edition of the magazine. If you have any suggestions for content that you would like to see more of, please email us on our "Contact Us" form



Wishing you all the very best for the month ahead, and thank you again for contributing your stories on our Elvis Presley biography Survey of his fans!



Theresea (TLC)



=================================================
SITE DISCLAIMER: The Elvis Presley biography information and resources on this site are provided for your entertainment only. No content on this site is intended to be a substitute for therapy or professional advice. While all attempts have been made to verify information provided in this Elvis Presley biography publication, neither the author nor the publisher assumes any responsibility for errors, omissions or contrary interpretation of the Elvis Presley biography or Elvis Presley picture subject matter herein. There is no guarantee of validity of accuracy of any Elvis Presley biography content. Any perceived slight of specific people or organizations is unintentional. This Elvis Presley biography website and its creators are not responsible for the content of any sites linked to.

The Elvis Presley biography contents are solely the opinion of the author and should not be considered as a historical fact or authority on the facts. The author and the Publisher of Elvis Presley biography assume no responsibility or liability and specifically disclaim any warranty, express or implied for any products or services mentioned, or any techniques or practices described. The purchaser or reader of this Elvis Presley biography publication assumes responsibility for the use of these Elvis Presley biography materials and articles and information. Neither the author nor the Elvis Presley biography Publisher assumes any responsibility or liability whatsoever on the behalf of any purchaser or reader of these materials.

Description of site contents: This site contains Elvis Presley biography information, history on Elvis Presley life story, Elvis Presley pictures and photos, Elvis Presley song lyrics, Elvis Presley movie resources, free e-books and articles listed for your convenient search in subjects of: Elvis Presley pictures and photos, Elvis Presley song lyrics, Elvis Presley movie resources, Elvis Presley childhood, Elvis Presley Band members biography, Elvis Presley girlfriends, Elvis Presley spiritual medium stories, Elvis Presley Memphis mafia stories, Elvis Presley diary quotes, Elvis Presley movie and music details in relation to the Elvis Presley autobiography and interviews of friends and family members for the Elvis Presley biography website written by a fan for his fans.
=================================================


Back to Top of page Elvis Presley biography Newsletter