Elvis Presley Forever! monthly newsletter
Welcome
Thank you for subscribing to our "Elvis Presley Forever" newsletter!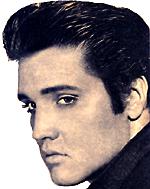 1) Famous Elvis Quotes
2) About Elvis Presley & other Legends
3) Elvis Fan's Survey Responses
4) Favourite Elvis song lyrics
5) Party Planning tips
6) Sponsored Resources
7) Elvis Trivia
8) Editor's Notes & Fun stuff

1) Elvis Presley Quotes:
"...the image is one thing and the human being is another...it's very hard to live up to an image."
-From the press conference prior to his record-breaking Madison Square Garden shows in New York City, 1972.


"Elvis Presley was an explorer of vast new landscapes of dream and illusion. He was a man who refused to be told that the best of his dreams would not come true, who refused to be defined by anyone else's perceptions. This is the goal of democracy, the journey on which every American hero sets out. That Elvis made so much of the journey on his own is reason enough to remember him with the honor and love we reserve for the bravest among us. Such men made the only maps we can trust."
Dave Marsh
From his book, Elvis.


"It's always been my dream to come to Madison Square Garden and be the warm-up act for Elvis."
Senator Al Gore


Lisa Marie Quotes

∙ I write about subjects that are close to my heart, but not every one of them is necessarily about the men in my life. Maybe two or three at most ... That's why I called it To Whom It May Concern. Go speculate.

∙ I'll be comfortable on stage if people come because they like the album and they really want to see me. Not because they look at it as a curiosity, or they're really skeptical.

∙ I'll say it loud and say it proud. I'm completely insane.

∙ I'm a hypochondriac. Yesterday it was brain damage from the vodka the night before. Today, heart attack — my arm and chest started hurting at the same time.


2) Elvis Presley & other Legends
Elvis sightings


Elvis sightings are a recurring phenomenon in which people claim to see American singer and rock star Elvis Presley, who is reported to have died in August 1977.


Presley was born in January 1935 so his projected age would not preclude the possibility that Elvis is still alive (as of 2005, he would be 70 years old). Critics of the theory that Elvis is still alive state that a number of Elvis impersonators can easily be mistaken for Elvis and that Elvis's fans merely don't want to believe he is actually dead.


Most people who believe Elvis is still alive posit that Elvis is spending the remainder of his life in solitude somewhere in the United States. Others posit extraterrestrial involvement, although these conspiracy theories may simply be an exercise in self-parody.


One meta-theory holds that stories of Elvis sightings are circulated by the CIA to discredit in advance stories of secret government weapons and activities. "Yeah, you saw a black plane that left regular puffballs of smoke behind it and by the way, Elvis just bought a doughnut in Kenosha."


In 1987, Gail Brewer Giorgio wrote a book, Is Elvis Alive?, discussing the matter. She invited people to phone a premium-rate number to listen to her proof that he is. After one heard the proof, the caller would be instructed to make another premium-rate call to vote on if they believed Elvis was alive.


Television shows also had a field day poking fun at the urban legend. In an episode of the sitcom ALF, ALF believed that his neighbor was actually Elvis after he took a peanut butter and banana sandwich. On an episode of The New WKRP in Cincinnati, someone called Les Nesman claiming to be Elvis, which turned out to be a joke by a rival station.


In 1991 and 1992, actor Bill Bixby (who starred in two movies with Presley and was also one of Elvis' close friends) hosted a program live from Las Vegas titled The Elvis Files. People called in to ask questions to an "expert panel" on why they thought Elvis was alive. Radio shock jock Howard Stern even called in to make fun of the program. At the end of the show, the final results of the call-in poll stated people believed Elvis was alive.


Perhaps the idea of Elvis' non-death was taken to its logical conclusion in the 2002 movie Bubba Ho-tep in which Bruce Campbell plays a man in a nursing home who claims to be the real Elvis, and to have switched places with an Elvis impersonator named Sebastian Haff in the early 1970s.


In a bizarre footnote to the phenomenon, a large portrait of Elvis was seen in Iraq in June 2004, along with portraits of prominent Islamic figures.


Former bass back-up singer J.D. Sumner was one of the pallbearers at Elvis' burial service in 1977. He claims that Elvis' body was in the casket.


There is an official Elvis Sighting Society which make its World Heaquarters at the Newport Restaurant in the Westboro section of Ottawa, Ontario. Restaurant Owner Moe Atallah is one of the founders of the group.


Sightings of Elvis in the Yukon Territory are completely believable, since a local resident has not only legally adopted the name, but dresses as Elvis and believes he is a reincarnation of Elvis.


3) This month's top Fan Survey Responses:
Daniela Andrea
Country: Chile



1. How and when did you first hear about Elvis Presley?
: Since little my brother was his fan



2. What was it that got you hooked on Elvis?
: When in my english class they talk about him and the my brother tell me more about him



3. If Elvis were alive, what would you like to say to him or ask him?
: I love you elvis and do you really love priscilla?



4. WHICH is your favourite Elvis Presley song or movie?
: my favorite song always on my mind



5. WHY is it your favourite?
: because its an amazing song and you can felt his emotions when he sing



6. Who do you think Elvis loved most in his life, his greatest love?
: his mother, his daugther lisa marie and i think priscilla presley was his true love and you can see when he dedicated it's midnight in a concert



7. Where were you and what were you doing when you heard that Elvis had died?
: I was born on 1985



8. Why do you think Elvis still attracts new fans every year, even long after his death?
: I thinks his charisma , the way he sing and he just an amazing person



9. Do you collect Elvis music or memorabilia?
: Yes, Music, Movies, Books, Figurines



11. How would you rate our Elvis Presley Biography site?
: Excellent



Hi Daniela,

Thank you Daniela for your comments on our survey. Always On My Mind is a fantastic song, such depth in his lyrics as real feelings flow with deep emotion.. Very much a favorite of mine also. Elvis has touched so many through his music. I agree, Elvis was truly an amazing person


First Name: stephanie
Country: United States

1. How and when did you first hear about Elvis Presley?
: when i was 4 years old the boy who lived kiddie corner from us was a big elvis fan and he used to always come over and play elvis records for me. i remember being mesmerized by his voice and i've been hooked ever since! i'm now 45 years old.

2. What was it that got you hooked on Elvis?
: his voice first and foremost. then his looks i still remember sitting and watching the comeback special.

3. If Elvis were alive, what would you like to say to him or ask him?
: thank you for the wonderful music you have given us and thank you for sharing yourself with us.

4. WHICH is your favourite Elvis Presley song or movie?
: american trilogy

5. WHY is it your favourite?
: it never fails to give me goosebumps and make me cry.

6. Who do you think Elvis loved most in his life, his greatest love?
: his mother

7. Where were you and what were you doing when you heard that Elvis had died?
: i remember it like yesterday. a friend of mine and i had skipped our first period classes at high school and gone to one of the local restaurants, we always went to the same one because the jukebox had TONS of elvis songs. when i got home from school i was cooking dinner and listening to the radio and i heard; the radio kept breaking up; something about at his graceland mansion. i went into my father who was watching tv and i said dad i think they just said elvis died. he said oh no he didn't that would have been all over the news...no sooner did he get that out of his mouth a special report came on the tv and said that elvis had died at his graceland mansion in memphis. we lived on a big farm and i remember running from the house and crying and crying i ended up in one of the fields on my hands and knees just devistated. i couldn't believe it sometimes i still can hardly believe it.

8. Why do you think Elvis still attracts new fans every year, even long after his death?
: he was unique, he had a very special gift, he was very charismatic, and absolutely beautiful even men said he was beautiful.

9. Do you collect Elvis music or memorabilia?
: Yes, Music, Posters, Books, Figurines, other

11. How would you rate our Elvis Presley Biography site?
Excellent

12. Do you have any suggestions on how we can improve this site for Elvis's fans?
: i would love it if you were able to put down some of his favorite books he was an avid reader and i would love to read some of the books he read.


Hi Stephanie,
Thank you for being involved in our survey. American Trilogy is also a great favorite of mine, it really touches the spot. You sound very dedicated. Thank you for sharing your feelings and memories with us.
Visit out site to get the other new articles & fan surveys posted this month. elvis-presley-forever.com
4) Favourite Elvis song Lyrics for
"Fools Rush In"
This new feature of our ezine is for karaoke superstars & the fans that just like to sing-along with the King.

(words & music by J. Mercer — R. Bloom)

Fools rush in, where angels fear to tread
And so I come to you my love
My heart above my head
Though I see the danger there
If theres a chance for me
Then I dont care, oh-oh-oh-oh



Fools rush in, where wise men never go
But wise men never fall in love
So how are they to know
When we met, I felt my life begin
So open up your heart and let
This fool rush in



And I dont care, oh-oh-oh-oh



Fools rush in, where wise men never go
But wise men never fall in love
So how are they to know
When we met, I felt my life begin
So open up your heart and let
This fool rush in



So open up your heart and let
This fool rush in



So open up your heart and let
This fool rush in



So open up your heart and let
This fool rush in


5) Party Planner tips:
"How To plan a slumber Party For Your teens"
This new feature of our ezine is a bonus home entertaining guide for all you party animals.



Planning a slumber party for your teens can be hard work but exciting, as soon as you get started with the right idea and know exactly what to do.

Here are some helpful hints:

1. The slumber guest list. Talk with your teenager who she wants to invite for her slumber party, taking into consideration the size of your home and more importantly, the size of her bedroom or their sleeping area.

2. The slumber party invitation. Help your teenager think what kind of party she wants; help her decide on a theme.

You both can check out the internet on party themes and suggestions.

After she has made up her mind, then lend a hand with the invitations, making certain that it goes with her theme.

3. Prepare the sleeping quarters. Make sure that there are enough sleeping bags or mattresses on the floor with clean sheets for all the guests and do make certain that each is very comfortable.

Provide lots of blankets, pillows and stuffed animals (for them to hug at night).

Place on top of each a set of bath essentials (towel, soap, shampoo, cologne, etc.) all put together in a pretty basket. This, the guest can take home as give-aways.

Provide lots of fashion and gossip magazines and board games such as pictionary, millionaire's game or scrabble as well.

You can also provide each guest with a cute bedroom sleeper and have them take these home as party give-aways as well.

4. Prepare the bathroom. Make sure to clean it well and arrange it in a way that it is pleasing to the eyes of teens.

Create a mini spa effect with lots of scented candles and potpourri, beauty magazines, body and facial scrubs and sprinkle the floor with rose petals.

Make sure to provide lots of extra rolls of toilet paper, too.

5. Prepare the living room. Turn your living room into a mini theater. Rent horror DVD's and place large throw pillows on the floor for additional seating.

Cover the windows with black paper and close the blinds to make the room appear as dark as possible.

Serve lots of popcorn, chips and dip with cold canned cola for an evening of horror movie showing.

6. Plan breakfast. The following morning, serve the tired teens breakfast in the yard; lots of orange juice, cereals, bread, fruits, hot cakes, eggs and bacon.

7. Watch them enjoy and congratulate yourself and your teenager for a successful slumber party!


6) Sponsor's Resources:
Our Sponsors and Affiliates are what keep this newsletter and our website articles and resources free to you, so we appreciate your support when purchasing from our sponsors.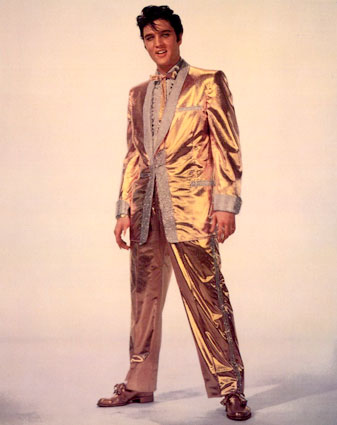 Visit here to see some more stunning Elvis Presley Pictures & Posters
GET HAPPY NOW! Our self- help super site offers free self help books and thousands of FREE resources that help you help yourself. Feel better, improve your health, skyrocket your personal prosperity and much more in only minutes when you visit
http://personal-enterprise-self-help-resources.com


Free Toddlers Activity & Child Discipline Guide!
Free parenting resources to help you use positive parenting in your child's development, toddlers activities, crafts, games and even in child discipline √ Rules for Ratbags!
http://free-toddlers-activity-and-discipline-guide.com

Buy books online √ instant downloads!
Great selection of over 100 top book downloads to buy. Massive range of cook books, business books, internet business entrepreneur manuals and also some free self help books to download.
http://www.buybooks-online.com


FREE BOOK OF THE MONTH TO DOWNLOAD: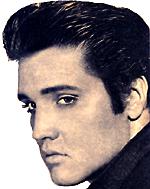 Download the free autobiography book version of "Elvis Presley Forever" with his life story in full
7) Elvis Presley Trivia:
∙ Elvis Presley was a big fan of Captain Marvel Jr, and styled his trademark haircut after that of the comic book character. In addition, Elvis' stage outfits (with a half-cape similar to those worn by the Marvels) and his TCB logo (with a Marvel-esque lightning bolt insignia) also show inspiration from Captain Marvel, Jr.
8) Editor's Notes & Fun Stuff:
Some humour to put a smile on your face!

How to live a happy and rewarding life:


Take time to smell the roses.


Take a nap on Sunday afternoon.


Drink 8 glasses of water a day.


Never deprive someone of hope. It might be all they have.


Be thankful for every meal.


Don't be afraid to say I'm sorry.


Don't take your health for granted.


Improve your performance by improving your attitude.


Listen to your children.


Leave everything a little better than you found it.


Keep it simple.


Keep good company.


Keep your promise.


Be kinder than necessary.


Take good care of those you love.


Make it a habit to do nice things.


Wear outrageous underwear.


Judge your success by the degree that you're enjoying peace, health and love.


Be a good loser.


Be a good winner.


Be romantic.


Live so that when you your children think of fairness, caring and integrity, they think of you.


Enjoy real maple syrup.


Never refuse homemade brownies.


Remember other people's birthdays.


Sing in the shower.


Don't nag.


Don't gossip.


Don't tailgate.


Don't expect money to bring you happiness.


Be forgiving of yourself and others.


Never give up on anyone. Miracles happen every day.


Say thank you a lot.


Say please a lot.


Take your dog to obedience school. You'll both learn a lot.


Slow dance.


Don't rain on other people's parades.


Don't postpone joy.


Don't blame others.


Take responsibility for every area of your life.


Take care of your reputation. It's your most valuable asset.


Count your blessings.


Whistle.


Marry only for love.


Do more than is expected.


Be there when others need you.


Never sell yourself short.


Never be ashamed of your patriotism.


Never be ashamed of honest tears.




Have you visited our site to read the other new articles yet?
elvis-presley-forever.com


I hope you have enjoyed this month's edition of the magazine. If you have any suggestions for content that you would like to see more of, please email us on our "Contact Us" form


Wishing you all the very best for the month ahead, and thank you again for contributing your stories on our Elvis Presley biography Survey of his fans!


Theresea (TLC)


=================================================
SITE DISCLAIMER: The Elvis Presley biography information and resources on this site are provided for your entertainment only. No content on this site is intended to be a substitute for therapy or professional advice. While all attempts have been made to verify information provided in this Elvis Presley biography publication, neither the author nor the publisher assumes any responsibility for errors, omissions or contrary interpretation of the Elvis Presley biography or Elvis Presley picture subject matter herein. There is no guarantee of validity of accuracy of any Elvis Presley biography content. Any perceived slight of specific people or organizations is unintentional. This Elvis Presley biography website and its creators are not responsible for the content of any sites linked to.
The Elvis Presley biography contents are solely the opinion of the author and should not be considered as a historical fact or authority on the facts. The author and the Publisher of Elvis Presley biography assume no responsibility or liability and specifically disclaim any warranty, express or implied for any products or services mentioned, or any techniques or practices described. The purchaser or reader of this Elvis Presley biography publication assumes responsibility for the use of these Elvis Presley biography materials and articles and information. Neither the author nor the Elvis Presley biography Publisher assumes any responsibility or liability whatsoever on the behalf of any purchaser or reader of these materials.
Description of site contents: This site contains Elvis Presley biography information, history on Elvis Presley life story, Elvis Presley pictures and photos, Elvis Presley song lyrics, Elvis Presley movie resources, free e-books and articles listed for your convenient search in subjects of: Elvis Presley pictures and photos, Elvis Presley song lyrics, Elvis Presley movie resources, Elvis Presley childhood, Elvis Presley Band members biography, Elvis Presley girlfriends, Elvis Presley spiritual medium stories, Elvis Presley Memphis mafia stories, Elvis Presley diary quotes, Elvis Presley movie and music details in relation to the Elvis Presley autobiography and interviews of friends and family members for the Elvis Presley biography website written by a fan for his fans.
=================================================

Back to Top of page Elvis Presley biography Newsletter