Elvis Presley Forever! monthly newsletter
Welcome
Thank you for subscribing to our "Elvis Presley Forever" newsletter!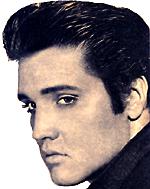 1) Famous Elvis Quotes
2) About Elvis Presley & other Legends
3) Elvis Fan's Survey Responses
4) Favourite Elvis song lyrics
5) Party Planning tips
6) Sponsored Resources
7) Elvis Trivia
8) Editor's Notes & Fun stuff

1) Elvis Presley Quotes:
"I've learned very early in life...without a song, the day would never end. Without a song, a man ain't got a friend. Without a song, the road would never bend, without a song. So I'll keep on singing the song."
Elvis


"...a style and panache that come close to pure magic. Lithe, raunchy, the sweat pouring down his face, he now moves with the precision of an athlete, the grace of a dancer...flamboyant and flashy, sexy and self-mocking, he works with the instincts of a genius to give poetry to the basic rock performance."
W.A. Harbinson
From his 1975 book, The Illustrated Elvis. A passage reflecting upon Elvis' 1969 Vegas engagement.

"So what it boils down to was Elvis produced his own records. He came to the session, picked the songs, and if something in the arrangement was changed, he was the one to change it. Everything was worked out spontaneously. Nothing was really rehearsed. Many of the important decisions normally made previous to a recording session were made during the session. What it was was a look to the future. Today everybody makes records this way. Back then Elvis was the only one. He was the forerunner of everything that's record production these days. Consciously or unconsciously, everyone imitated him. People started doing what Elvis did."
Bones Howe
Recording Engineer
As quoted in Jerry Hopkins' 1971 book, Elvis, A Biography.


Lisa Marie Quotes

∙ I don't deal well with admiration if it's for something I haven't done. Other than exist.

∙ I don't do yoga. I bite the hella outta my nails. I smoke, I eat all the wrong food, I don't exercise.

∙ I don't respond to music that's not honest, and music's had a huge influence on my whole life. It's gotten me through everything. I don't respond to music that's full of crap . Since it's also a therapeutic and cathartic thing for me to write, I'm not going to go halfway or be some puffball.


2) Elvis Presley & other Legends
Elvis And Me
Elvis and Me is a 1985 American biography written by Priscilla Beaulieu Presley, the former wife of singer Elvis Presley. The book tells of their meeting on an American army base in Germany and their subsequent relationship. Memphis: Elvis' family and Graceland
Priscilla Beaulieu Presley writes that Elvis did not approve of his father's relationship with divorcee Dee Stanley and did not attend their wedding (p.97).
After the marriage Elvis bought a home on Heritage Drive in Memphis where Vernon Presley and his new wife resided. (p.95). On the rare occasions Dee Stanley-Presley came to Graceland, Elvis would get up and leave the room but she recounts that at Christmas or birthdays he did his best to at least be civil towards his stepmother.
In her book, Priscilla describes how her father reluctantly allowed her to live in Memphis, Tennessee. The initial arrangement was that she live with Vernon Presley and his second wife and attend a Memphis school.
She wrote that she then moved into Graceland bit by bit and at age seventeen she and Elvis were sleeping together every night. She says Presley was a very passionate man. However, because of attitudes at the time, strongly reinforced by his Pentecostal upbringing, he told her that virginity was a scared thing to him.
Presley's generation still had a double standard that cheered men for their sexual prowess with women but insisted a girl should remain a virgin until married and if she did not, she was labeled a slut. He told her that they had to wait until they were married before having intercourse (p.130) but they could do "other things." On that same page she writes that "we had a strong connection, much of it sexual. The two of us created some exciting and wild times." Daily life with Elvis
She tells of the presence of prescription drugs from the first time she visited Elvis Presley in America. He took placidyls to get to sleep in ever increasing doses. She tells (p.151) how he would wake up at his normal time around 4:00 in the afternoon but would be groggy and irritable for a few hours from the heavy dose of pills. He started taking Dexedrine to wake up.
Priscilla recounts (p.158) Elvis liked old movie classics revolving around family or struggles to survive in the world such as Les Miserables, Wuthering Heights, It's a Wonderful Life, Mr. Skeffington, Miracle on 34th Street, Letter from an Unknown Woman and his favorite, The Way of All Flesh the story of a self-sacrificing father, his wife and children.
Priscilla's book describes several episodes involving Elvis' explosive temper and his jealous nature, including how he went into a rage and threatened to fire a male employee who had acted too "friendly" with Priscilla.
Conversely, she writes about Presley's double standard for his own behavior. His promiscuity with other women led to several confrontations. Priscilla says she was aware he had been dating Anita Wood, a girl from Memphis, when they first met in Germany and that he had continued the relationship for nearly two years following his discharge from the army.
When he asked Priscilla to move to Memphis he told her the relationship with Wood was over but she describes later finding a packet of love letters from Anita Wood in the attic at Graceland. Priscilla says she read every one and writes Presley admitted to her he had a number of affairs with some of the women who co-starred in his films, but they "meant nothing" and all had been before she came to live with him. Nevertheless she understood these affairs were going on while he was professing love to Anita Wood.
In a televised interview on January 14, 2005, with Larry King on CNN's Larry King Live, Anita Wood said that following media reports of a girlfriend in Germany, Elvis "had me believing that she (Priscilla Beaulieu) was just a friend and her daddy was in the Army with him, and there was nothing to it whatsoever." The Ann-Margret affair
Of the many women involved with Elvis Presley the one who worried Priscilla Beaulieu most was actress/singer Ann-Margret, who co-starred with him in the film Viva Las Vegas.
In her book Priscilla devotes four pages to the subject (175 to 178). She writes there was a lot of publicity about a romance between Elvis and Ann-Margret during the 1963 filming and the following weeks when Presley returned to Hollywood to record the music and prepare for his next film.
Despite his denials of an affair Beaulieu went to Los Angeles and stayed with him. Aware Priscilla was there, Ann-Margret took matters into her own hands and suddenly announced to the Los Angeles press that she was engaged to Elvis Presley.
3) This month's top Fan Survey Responses:
First Name: ferhatil
Country: France

1. How and when did you first hear about Elvis Presley?
: when i was 14. I discovered his single "heartbreak hotel, it was like the first time of my life, i understant what music is.Since this age, i have one dream to live Elvis, to love Elvis, to know Elvis' world, to surch all about him and the way of life of the fifties.


2. What was it that got you hooked on Elvis?
: every thing.

3. If Elvis were alive, what would you like to say to him or ask him?
: I wouldlike to tell him that so many people need him, and he must take care of his life. the world had change because of him, and we know it is to hard to support that, but God help every one and he had to make so many good thinks of this world.


4. WHICH is your favourite Elvis Presley song or movie?
: some many songs are beautiful, his movie is love me tender, and king creole.


5. WHY is it your favourite?
: king creole

6. Who do you think Elvis loved most in his life, his greatest love?
: his mother annd daughter.

7. Where were you and what were you doing when you heard that Elvis had died?
: I was 7, and i don't remember, but in 1984, i discovered him one more time even in his death

.
8. Why do you think Elvis still attracts new fans every year, even long after his death?
: because his is unic, he made a new way of american life, hi changed music all other the world. Without him, without his personnalitie, without his touch, without his beautiful personn, without his talent, the world, music, movie and even the way of life would be so hard, so sad, so umpty. He 's a genius, God send us Elvis because I sure I was a kind of spiritual angel.


9. Do you collect Elvis music or memorabilia?
: Yes, Music, Movies, Posters, Books, Personal items, Souveneir items, other


11. How would you rate our Elvis Presley Biography site?
: Excellent, Very Good, Interesting


Hi ferhatil

Thank you Ferhatil for sharing your feeling and memories on our survey. I think we know once we are hooked on Elvis, ITS FOREVER! Elvis has given so much for his fans to treasure, and we will for ever .


First Name: Jean
Country: United States

1. How and when did you first hear about Elvis Presley?:
I saw him on the Ed sullivan show when I was a little girl

2. What was it that got you hooked on Elvis?:
My grandmother loved him and his song Don't step on my blue suede shoes, which she sang to me as she rocked me to sleep

3. If Elvis were alive, what would you like to say to him or ask him?:
I would like to tell him I'm so sorry for all the pain he had in his seclusion, when he gave so many so much!!

4. WHICH is your favourite Elvis Presley song or movie?:
Jail house rock, which I just watched this evening.

5. WHY is it your favourite? :
It's just one of my favorites!

6. Who do you think Elvis loved most in his life, his greatest love?:
His Mom

7. Where were you and what were you doing when you heard that Elvis had died?:
I was a newlywed, and we were so sad.

8. Why do you think Elvis still attracts new fans every year, even long after his death?:
He is the King of rock and roll.

9. Do you collect Elvis music or memorabilia?
Yes, Music

11. How would you rate our Elvis Presley Biography site?
Excellent, Interesting

12. Do you have any suggestions on how we can improve this site for Elvis's fans?:
put captions under the pictures

G' Day Jean,

What a wonderful memory of a great song "blue suede shoes", and jailhouse rock I also enjoy. Elvis really enjoyed being involved in it, he loved the full on movement. Yes he did give so much to us, his loyal fans. And still today we thank him for sharing with us. We will continue to honor Elvis Presley forever.


Visit out site to get the other new articles & fan surveys posted this month. elvis-presley-forever.com
4) Favourite Elvis song Lyrics for
If I Can Dream
This new feature of our ezine is for karaoke superstars & the fans that just like to sing-along with the King.

(words & music by Brown)

There must be lights burning brighter somewhere
Got to be birds flying higher in a sky more blue
If I can dream of a better land
Where all my brothers walk hand in hand
Tell me why, oh why, oh why cant my dream come true



There must be peace and understanding sometime
Strong winds of promise that will blow away
All the doubt and fear
If I can dream of a warmer sun
Where hope keeps shining on everyone
Tell me why, oh why, oh why wont that sun appear



Were lost in a cloud
With too much rain
Were trapped in a world
Thats troubled with pain
But as long as a man
Has the strength to dream
He can redeem his soul and fly



Deep in my heart theres a trembling question
Still I am sure that the answer gonna come somehow
Out there in the dark, theres a beckoning candle
And while I can think, while I can talk
While I can stand, while I can walk
While I can dream, please let my dream
Come true, right now
Let it come true right now
Oh yeah


5) Party Planner tips:
"Plan Your Parties Right"
This new feature of our ezine is a bonus home entertaining guide for all you party animals.



Attending a party is sure fun; hosting one is a different story.

However, as a host, one can minimize the incidences of party boo-boos with some careful planning ahead.

Here are some party planning tips to make a party run smoothly:

-Think creatively when planning for a party theme. Aim for novelty. Make it something the guests will talk with their friends about. An Elvis theme, for instance.

-Giving out written invites is a fine idea. Aside from having the party details such as the theme, attire, place, date and time, try to make them look creative and add some personal touch.

-Scents, sounds and sights in the venue should all blend to create a festive ambiance. Lights and decorations should set the party mood.

Try replacing the light bulbs with low wattage colored bulbs or black lamps. Light up scented candles to fill the venue with a nice scent.

Have some good Elvis music playing softly in the background. Get the television out of the party area.

-Arrange for provisions for parking for the guests. Please ask the neighbors regarding options for parking or tell them in advance if the guests are parking on the street.

-Try to move away expensive furniture and carpets around the party area until the party is over. In any case, always have some stain remover within easy reach.

-Serve foods which complement each other. Avoid having to serve foods messy to eat as well as those with gooey sauces; especially if the guests are to eat while standing and mingling.

It is advisable to limit the number of food choices but offer them in larger quantities instead of having a wide range of choices but in smaller quantities.

Try serving finger foods and remember to have something for the vegetarian guests.

-Prepare accommodations for the smokers. Also, inform them in advance if the venue for the party is a non-smoking household.

-If alcoholic beverages will be served, stock up as much ice as you can.

Having two punch bowls is also a good option; reserve the other one for those who are not up for alcohol.

More importantly, be concerned with the safety of the guests: make sure that the guests drink in moderation, especially those who are driving home after the party.

-If the budget allows, consider other forms of amusement such as strolling musicians, karaoke and Elvis lyrics, fortune tellers and the like.

In parties, it is the details that spell the difference.

It is important to plan ahead and keep organized.

But what is more important is enjoying the whole process altogether.

Have fun partying!



Free Party Planner & Entertaining Guide with hundreds of articles & recipes for how to plan a party and special events, including a wine appreciation guide with drink recipes too. Simple party planning etiquette tips & meal ideas with help on how to cook easy recipes from our free International & Mediterranean foods cookbook download.
http://cafehobson.com
6) Sponsor's Resources:
Our Sponsors and Affiliates are what keep this newsletter and our website articles and resources free to you, so we appreciate your support when purchasing from our sponsors.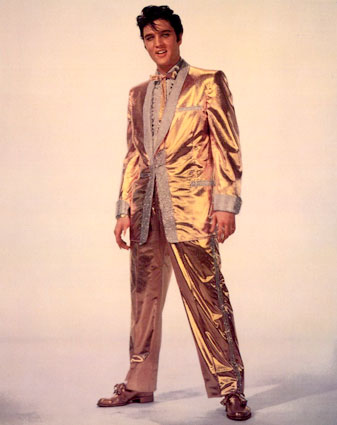 Visit here to see some more stunning Elvis Presley Pictures & Posters
GET HAPPY NOW! Our self- help super site offers free self help books and thousands of FREE resources that help you help yourself. Feel better, improve your health, skyrocket your personal prosperity and much more in only minutes when you visit
http://personal-enterprise-self-help-resources.com


Free Toddlers Activity & Child Discipline Guide!
Free parenting resources to help you use positive parenting in your child's development, toddlers activities, crafts, games and even in child discipline √ Rules for Ratbags!
http://free-toddlers-activity-and-discipline-guide.com


FREE BOOK OF THE MONTH TO DOWNLOAD: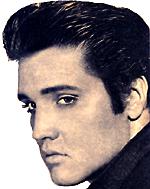 Download the free autobiography book version of "Elvis Presley Forever" with his life story in full
7) Elvis Presley Trivia:
* Elvis Crespo, the King of salsa and merengue, was also named after Presley by his mother, a native of Puerto Rico who was a big Elvis fan.

* Elvis Dumerville, the University of Louisville All American college football player, currently en route to breaking the all time NCAA sacking record and a candidate to win the 2005 edition of the "Lombardi Award", was also named after Presley by his mother, an African American who was a big Elvis fan.

* Elvis Costello, the english musician, borrowed Presley's first name, in 1977 and right after his death, in order to help his then fledgling career.*
8) Editor's Notes & Fun Stuff:
Some humour to put a smile on your face!

DID YOU EVER WONDER ...


Why the sun lightens our hair, but darkens our skin?


Why you never see the headline, "Psychic Wins Lottery"?


Why is "abbreviated" such a long word?


Why doctors call what they do "practice"?


Why is lemon juice made with artificial flavor, and dishwashing liquid made with real lemons?


Why is the man who invests all your money called a broker?


Why is the time of day with the slowest traffic called rush hour?


How come you never see mouse-flavored cat food?


Why didn't Noah swat those two mosquitoes?


Do they sterilize the needle for lethal injections?


You know that indestructible black box that is used on airplanes? Why don't they make the whole plane out of that stuff?!


Do sheep shrink when it rains?


Why are they called apartments when they are all stuck together?


If con is the opposite of pro, is Congress the opposite of progress?


If flying is so safe, why do they call the airport the terminal?

Have you visited our site to read the other new articles yet?
elvis-presley-forever.com


I hope you have enjoyed this month's edition of the magazine. If you have any suggestions for content that you would like to see more of, please email us on our "Contact Us" form


Wishing you all the very best for the month ahead, and thank you again for contributing your stories on our Elvis Presley biography Survey of his fans!


Theresea (TLC)


=================================================
SITE DISCLAIMER: The Elvis Presley biography information and resources on this site are provided for your entertainment only. No content on this site is intended to be a substitute for therapy or professional advice. While all attempts have been made to verify information provided in this Elvis Presley biography publication, neither the author nor the publisher assumes any responsibility for errors, omissions or contrary interpretation of the Elvis Presley biography or Elvis Presley picture subject matter herein. There is no guarantee of validity of accuracy of any Elvis Presley biography content. Any perceived slight of specific people or organizations is unintentional. This Elvis Presley biography website and its creators are not responsible for the content of any sites linked to.
The Elvis Presley biography contents are solely the opinion of the author and should not be considered as a historical fact or authority on the facts. The author and the Publisher of Elvis Presley biography assume no responsibility or liability and specifically disclaim any warranty, express or implied for any products or services mentioned, or any techniques or practices described. The purchaser or reader of this Elvis Presley biography publication assumes responsibility for the use of these Elvis Presley biography materials and articles and information. Neither the author nor the Elvis Presley biography Publisher assumes any responsibility or liability whatsoever on the behalf of any purchaser or reader of these materials.
Description of site contents: This site contains Elvis Presley biography information, history on Elvis Presley life story, Elvis Presley pictures and photos, Elvis Presley song lyrics, Elvis Presley movie resources, free e-books and articles listed for your convenient search in subjects of: Elvis Presley pictures and photos, Elvis Presley song lyrics, Elvis Presley movie resources, Elvis Presley childhood, Elvis Presley Band members biography, Elvis Presley girlfriends, Elvis Presley spiritual medium stories, Elvis Presley Memphis mafia stories, Elvis Presley diary quotes, Elvis Presley movie and music details in relation to the Elvis Presley autobiography and interviews of friends and family members for the Elvis Presley biography website written by a fan for his fans.
=================================================

Back to Top of page Elvis Presley biography Newsletter