Elvis Presley Forever! monthly newsletter
Welcome
Thank you for subscribing to our "Elvis Presley Forever" newsletter!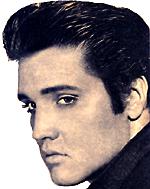 1) Famous Elvis Quotes
2) About Elvis Presley & other Legends
3) Elvis Fan's Survey Responses
4) Favourite Elvis song lyrics
5) Party Planning tips
6) Sponsored Resources
7) Elvis Trivia
8) Editor's Notes & Fun stuff

1) Elvis Presley Quotes:
I don't know anything about music. In my line you don't have to.
Elvis Presley


"Elvis was a giant and influenced everyone in the business."
Isaac Hayes


"I learned music listening to Elvis' records. His measurable effect on culture and music was even greater in England than in the States."
Mick Fleetwood


"I remember Elvis as a young man hanging around the Sun studios. Even then, I knew this kid had a tremendous talent. He was a dynamic young boy. His phraseology, his way of looking at a song, was as unique as Sinatra's. I was a tremendous fan, and had Elvis lived, there would have been no end to his inventiveness."
B.B. King


"I don't think there is a musician today that hasn't been affected by Elvis' music. His definitive years — 1954-57 — can only be described as rock's cornerstone. He was the original cool."
Brian Setzer


Lisa Marie Quotes

∙ I'm not a big mover. Apparently I do have some mannerisms on stage.

∙ I'm not doing this to be a pop star. I've had plenty of money and attention. I'm doing it for credibility.

∙ I'm not eager to jump into marriage again. I'm in the corner right now, wearing my dunce cap. That area is obviously a nightmare.

∙ I'm not interested in attention and I don't like being gawked at. I have no interest in standing out from the crowd whatsoever. If anything, my instinct is to hide, to be reclusive.
2) Elvis Presley & other Legends
Elvis — Aloha From Hawaii

Aloha from Hawaii is an Elvis Presley music concert broadcast on the NBC television network on January 14, 1973.

The first-ever such performance to be broadcast live via satellite, Presley taped a January 12th rehearsal concert as a fail-safe in case anything went wrong with the satellite broadcast.


For both shows, Presley was dressed in a white "American Eagle" jumpsuit designed by Bill Belew.

Presley performed a vast array of old and recent hits like "Steamroller Blues", "See See Rider", "Early Morning Rain", "Burning Love", "Blue Suede Shoes", "Big Hunk O'Love", "Suspicious Minds, "Can't Help Falling In Love."

He showed his vocal range and strength with ballads like the Beatle's "Something", "I'm so Lonesome I Could Cry", "It's Over", "Welcome to my World", "I'll Remember You" and "What Now My Love". The show is probably most remembered for his performance of the "An American Trilogy".

Directed by Marty Pasetta, the broadcast was a huge success reaching an estimated audience of more than one billion.

Back on top of the world

In preparation for his Aloha From Hawaii Via Satellite special, Elvis worked hard in getting his voice and body back into shape for this live special.

Elvis wore his favorite jumpsuit- the American Eagle, this suite was designed specifically for the concert.

The stage was created to have Elvis as close to his fans as possible.A full dress rehearsal was organised, filmed and taped incase the live perfomance ran into unexpected difficulties.

All was set to go, Elvis charged onto the stage. He was in great voice, great shape and the way in which Elvis shook his body in time with the strong rhythm, supplied by Jerry Scheff's stomping bass lines, sent shivers down the spines of millions.

Perhaps the most dramatic moment came when Elvis threw his cape into the audience as the band hit the closing notes of "Can't Help Falling in Love" and he left the stage knowing full well that he was still the king of rock'n'roll.


3) This month's top Fan Survey Responses:
First Name: Karen
Country: Canada



1. How and when did you first hear about Elvis Presley?
: A friend told me



2. What was it that got you hooked on Elvis?
: Everything he is so special and the best looking guy in the world!

3. If Elvis were alive, what would you like to say to him or ask him?
: Thanks for taking your life and using it to make other people happy!



4. WHICH is your favourite Elvis Presley song or movie?
: Burning Love, Fever, and Early Morning rain. I like all his movies hard to pick just one But would have to say Change of Habit



5. WHY is it your favourite?
: I love the way Elvis and Mary Tylor-Moore played off of each other and he made a very sexy doctor, If my doctor looked like that I would be sick everyday of the week!



6. Who do you think Elvis loved most in his life, his greatest love?
: Lisa Marie



7. Where were you and what were you doing when you heard that Elvis had died?
: I was packing getting ready to go on a trip to Concord, North carolina.



8. Why do you think Elvis still attracts new fans every year, even long after his death?
: Elvis was the first one to bring Rock and Roll to the white teenagers. I think young people are realizing today that if it weren't for Elvis none of these other guys would have never made it Elvis didn't open the door he knocked it down. Young People want to see he how it all started. A kid can't grow up in this world loving rock and roll and not know who Elvis Presley is.



9. Do you collect Elvis music or memorabilia?
: Yes, Music, Movies, Books, Figurines, Personal items, Souveneir items

11. How would you rate our Elvis Presley Biography site?
: Excellent



12. Do you have any suggestions on how we can improve this site for Elvis's fans?
: Put more family pictures of Elvis Priscilla and Lisa marie in you photo gallary

Hi Karen

Thank you Karen for you comments on our survey, and sharing your memories. Elvis will continue to be "The King" and live in our hearts forever. His legend is present in the younger generation today, passed down to our own children with honor to a great man and performer of all time. Thank you for your suggestions.


First Name: Debbie
Country: United Kingdom

1. How and when did you first hear about Elvis Presley?:
my sister liked him when we were teenagers.

2. What was it that got you hooked on Elvis?:
watching elvis by the presleys.

3. If Elvis were alive, what would you like to say to him or ask him?:
knowing what you know now,would you of treated your relationship with priscilla differently.

4. WHICH is your favourite Elvis Presley song or movie?:
seperate ways.

5. WHY is it your favourite?
: because he sung it for his daughter lisamarie.

6. Who do you think Elvis loved most in his life, his greatest love?
: his mother and daughter

7. Where were you and what were you doing when you heard that Elvis had died?
: i cant remember i was only 8

8. Why do you think Elvis still attracts new fans every year, even long after his death?
: he was a genuine guy.not many celebrities hang about with non-faomus people like elvis did.

9. Do you collect Elvis music or memorabilia?
Yes, Music, Movies, Books, Ceramics

11. How would you rate our Elvis Presley Biography site?
Excellent

12. Do you have any suggestions on how we can improve this site for Elvis's fans?
: you can never have enough photos

G'Day Debbie,

Thank you for taking part in our survey. Separate ways is a great favorite of mine also. Many of his songs say so much about the man, who became the "King".
To think he started out as a truck driver. Then changed Rock and Roll, giving his fans some fantastic music to continue to enjoy, he was a remarkable man. His memory lives on.
Visit out site to get the other new articles & fan surveys posted this month. elvis-presley-forever.com
4) Favourite Elvis song Lyrics for
"In the Ghetto"
This new feature of our ezine is for karaoke superstars & the fans that just like to sing-along with the King.

(words & music by Scott Davis)

As the snow flies
On a cold and gray Chicago mornin
A poor little baby child is born
In the ghetto
And his mama cries
cause if theres one thing that she dont need
Its another hungry mouth to feed
In the ghetto



People, dont you understand
The child needs a helping hand
Or hell grow to be an angry young man some day
Take a look at you and me,
Are we too blind to see,
Do we simply turn our heads
And look the other way



Well the world turns
And a hungry little boy with a runny nose
Plays in the street as the cold wind blows
In the ghetto



And his hunger burns
So he starts to roam the streets at night
And he learns how to steal
And he learns how to fight
In the ghetto



Then one night in desperation
A young man breaks away
He buys a gun, steals a car,
Tries to run, but he dont get far
And his mama cries



As a crowd gathers round an angry young man
Face down on the street with a gun in his hand
In the ghetto



As her young man dies,
On a cold and gray Chicago mornin,
Another little baby child is born
In the ghetto


5) Party Planner tips:
"Great Ideas And Tips On Planning An Anniversary Party"
This new feature of our ezine is a bonus home entertaining guide for all you party animals.



If you are into party planning and would like to get the most out of such events there are ways and means on how you could make it meaningful without spending so much money on it.

This article provides you with information, ideas and tips on organizing stuff related to party planning and activities and themes which adds up to the excitement of the event.

Planning this party could prove to be a hassle to everybody, but with enough preparation, support from family members and the right means, you will be able to turn out a party which you and your relatives will never forget.

Must-Do Activities

Coming up with unique activities should not be a problem in organizing your anniversary party. If you are a busy type, you may want to hire the service of a professional organizing institution.

But today, due to the rising cost of consultancy and event coordinating agencies, individuals themselves together with a number of relatives organize most party events.

However, this option should still be reserved for people whose budget is tight and if they prefer to make things as personal as possible.

Among a host of activities and preparations that you will need to do in party planning are the following:

Party Invitations √ You should leave this one to the expert for this contains all-important information about the party, things that guests may expect in the occasion.

It is important that invitations are carefully crafted in order to put up a good impression among those who are invited in the occasion.

Speech Writers √ If you are into public speaking and would like to give a personal touch to the special occasion, you may organize and create your own speech program and start gathering ideas.

Videography √ A party is such a short event and your purpose is not to live by the moment but to revive and capture all the essentials and happy memories of the occasion.

This can be done through video presentation taken during the party. Transfer it to a DVD tape and distribute it to your relatives.

Slide Show production √ Slide shows are particularly interesting if you are to transform photos into retrospective video album type.

If you are celebrating anniversaries among couples, ask for one or two old pictures from your relatives of their parents and have them compiled for video purposes. You can ask the help of a videographer on how they can put them into music.

Anniversary Gifts/Party Favors √ Party is not complete without give-aways. The most popular party favors today are music CDs with songs used in the entire occasion.
6) Sponsor's Resources:
Our Sponsors and Affiliates are what keep this newsletter and our website articles and resources free to you, so we appreciate your support when purchasing from our sponsors.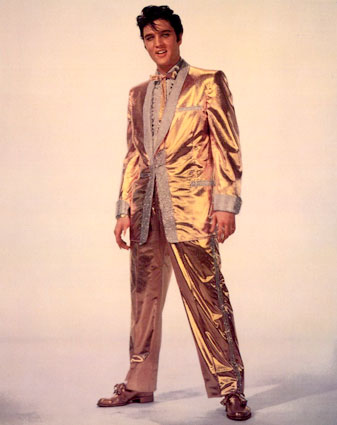 Visit here to see some more stunning Elvis Presley Pictures & Posters
GET HAPPY NOW! Our self- help super site offers free self help books and thousands of FREE resources that help you help yourself. Feel better, improve your health, skyrocket your personal prosperity and much more in only minutes when you visit
http://personal-enterprise-self-help-resources.com


Free Toddlers Activity & Child Discipline Guide!
Free parenting resources to help you use positive parenting in your child's development, toddlers activities, crafts, games and even in child discipline √ Rules for Ratbags!
http://free-toddlers-activity-and-discipline-guide.com

Buy books online √ instant downloads!
Great selection of over 100 top book downloads to buy. Massive range of cook books, business books, internet business entrepreneur manuals and also some free self help books to download.
http://www.buybooks-online.com


FREE BOOK OF THE MONTH TO DOWNLOAD: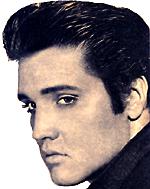 Download the free autobiography book version of "Elvis Presley Forever" with his life story in full
7) Elvis Presley Trivia:
He has had more than 120 singles in the US top 40, across various musical genres, with over 20 reaching number one. Elvis' ongoing worldwide popularity has culminated in his global sales reaching an estimated one billion records to date
8) Editor's Notes & Fun Stuff:
Some humour to put a smile on your face!

WHY GOD CREATED CHILDREN (AND IN THE PROCESS GRANDCHILDREN)

To those of us who have children in our lives,
whether they are our own,
grandchildren,
nieces,
nephews,
or students...
here is something to make you chuckle.

Whenever your children are out of control, you can take comfort from the thought that even God's omnipotence did not extend to His own children.

After creating heaven and earth, God created Adam and Eve.

And the first thing he said was
"DON'T!"

"Don't what?"
Adam replied.

"Don't eat the forbidden fruit."
God said.

"Forbidden fruit?
We have forbidden fruit?
Hey Eve..we have forbidden fruit!"

"No Way!"

"Yes way!"

"Do NOT eat the fruit! " said God.

"Why?"

"Because I am your Father and I said so! "

God replied, wondering why He hadn't stopped creation after making the elephants.

A few minutes later, God saw His children having an apple break and He was ticked!

"Didn't I tell you not to eat the fruit?" God asked.

"Uh huh," Adam replied.

"Then why did you? " said the Father.

"I don't know," said Eve.

"She started it! " Adam said.

"Did not! "

"Did too! "

"DID NOT! "

Having had it with the two of them, God's punishment was that Adam and Eve should have children of their own.

Thus the pattern was set and it has never changed.

BUT THERE IS REASSURANCE IN THE STORY!

If you have persistently and lovingly tried to give children wisdom and they haven't taken it, don't be hard on yourself.

If God had trouble raising children, what makes you think it would be a piece of cake for you?

THINGS TO THINK ABOUT!

1. You spend the first two years of their life teaching them to walk and talk. Then you spend the next sixteen telling them to sit down and shut up.

2. Grandchildren are God's reward for not killing your own children.

3. Mothers of teens now know why some animals eat their young.

4. Children seldom misquote you.

In fact, they usually repeat word for word what you shouldn't have said.

5. The main purpose of holding children's parties is to remind yourself that there are children more awful than your own.

6. We childproofed our homes, but they are still getting in.

ADVICE FOR THE DAY:

Be nice to your kids. They will choose your nursing home one day.

AND FINALLY:

IF YOU HAVE A LOT OF TENSION AND YOU GET A HEADACHE, DO WHAT IT SAYS ON THE ASPIRIN BOTTLE:

"TAKE TWO ASPIRIN" AND "KEEP AWAY FROM CHILDREN"!!!!!




Have you visited our site to read the other new articles yet?
elvis-presley-forever.com


I hope you have enjoyed this month's edition of the magazine. If you have any suggestions for content that you would like to see more of, please email us on our "Contact Us" form


Wishing you all the very best for the month ahead, and thank you again for contributing your stories on our Elvis Presley biography Survey of his fans!


Theresea (TLC)


=================================================
SITE DISCLAIMER: The Elvis Presley biography information and resources on this site are provided for your entertainment only. No content on this site is intended to be a substitute for therapy or professional advice. While all attempts have been made to verify information provided in this Elvis Presley biography publication, neither the author nor the publisher assumes any responsibility for errors, omissions or contrary interpretation of the Elvis Presley biography or Elvis Presley picture subject matter herein. There is no guarantee of validity of accuracy of any Elvis Presley biography content. Any perceived slight of specific people or organizations is unintentional. This Elvis Presley biography website and its creators are not responsible for the content of any sites linked to.
The Elvis Presley biography contents are solely the opinion of the author and should not be considered as a historical fact or authority on the facts. The author and the Publisher of Elvis Presley biography assume no responsibility or liability and specifically disclaim any warranty, express or implied for any products or services mentioned, or any techniques or practices described. The purchaser or reader of this Elvis Presley biography publication assumes responsibility for the use of these Elvis Presley biography materials and articles and information. Neither the author nor the Elvis Presley biography Publisher assumes any responsibility or liability whatsoever on the behalf of any purchaser or reader of these materials.
Description of site contents: This site contains Elvis Presley biography information, history on Elvis Presley life story, Elvis Presley pictures and photos, Elvis Presley song lyrics, Elvis Presley movie resources, free e-books and articles listed for your convenient search in subjects of: Elvis Presley pictures and photos, Elvis Presley song lyrics, Elvis Presley movie resources, Elvis Presley childhood, Elvis Presley Band members biography, Elvis Presley girlfriends, Elvis Presley spiritual medium stories, Elvis Presley Memphis mafia stories, Elvis Presley diary quotes, Elvis Presley movie and music details in relation to the Elvis Presley autobiography and interviews of friends and family members for the Elvis Presley biography website written by a fan for his fans.
=================================================

Back to Top of page Elvis Presley biography Newsletter