Elvis Presley Forever! monthly newsletter
Welcome
Thank you for subscribing to our "Elvis Presley Forever" newsletter!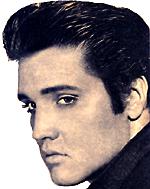 1) Famous Elvis Quotes
2) About Elvis Presley & other Legends
3) Elvis Fan's Survey Responses
4) Favourite Elvis song lyrics
5) Party Planning tips
6) Sponsored Resources
7) Elvis Trivia
8) Editor's Notes & Fun stuff

1) Elvis Presley Quotes:
"If I slept with every woman the weekly magazines say I have, I would have been dead a long time ago."
Elvis


"It was the finest music of his life. If ever there was music that bleeds, this was it."
Greil Marcus
From his book, Mystery Train, remembering the 1968 TV Special.


"There are several unbelievable things about Elvis, but the most incredible is his staying power in a world where meteoric careers fade like shooting stars."
Newsweek, August 11, 1969
Review of Elvis' Las Vegas engagement.


Lisa Marie Quotes

∙ I didn't make this record to set the record straight or anything. I just wanted to put something out there, and I'm glad I have. I'd be having much more fun with all this if I was in the least bit vain or desperate for attention, but I'm not, so, you know ..

∙ I do feel relieved. I do feel like I did what I needed to do for myself, and for whoever's out there who wants to be moved by me. I aimed it at people who are willing to be moved by music as I have in my life. It's more about the music for me. It is a relief.

∙ I do like to write nasty songs. It's a useful weapon to have, and it's cathartic as well, because I create art out of anger, something positive out of something negative.
2) Elvis Presley & other Legends
MUSIC FROM THE HEART
When Elvis began putting together his collection of music for his comeback, he was able to reflect on many years of a great range of popular American music, including his own and that of other's.
Elvis was blessed with a natural talent to sing just about anything, but he also needed to feel as comfortable with his selected material, as he was around the guys that worked for him.
Elvis was well aware he had an audience to please, but if he was in the mood and wanted to do something different, he would also please himself, as long as he did it his way.
In his selection of music were the Elvis Golden Oldies, which were always great crowd-pleasing favorites they included≈"That's All Right (Mama)," "Cant Help Falling In Love," "Love Me Tender," "Heartbreak Hotel," "All Shock Up," "Hound Dog," "Trying to Get to You," "Jailhouse Rock"≈many of these songs are now used in a shortened form and put in suitable medleys.
The new range of material that found its way into his performance says a great deal about his existence and image.
Elvis required a personal "hold" in everything that he did; which might come from the style of the music, but most of the time it was more likely to come from something in the lyric, which would allow him to express himself.
Elvis knew that the only thing that would help the music stay fresh, alive, and take a hold on the audience was to add his personal touch with a meaningful opening.
Elvis wasn't one to sing a song unless he felt it; he had to feel it in his heart, for that's where he sang from and that's what made him a famous star.
No matter what he sang it had to fit him perfectly, and it is obvious when going through songs he sang over the years, and hearing the personal connections that were evident in his life.
The guys in the group were often on the lookout for new material to try out on the boss, like Simon and Garfunkel's moving classic, "Bridge Over Trouble Water," a song Elvis found instantly challenging and emotionally powerful.
When Elvis performed "Bridge Over Trouble Water," his trembling body quivers, his head rolls on his shoulders, while clinching his fists letting the sweat pour down his face, and when he gets to "I've Lost You" he is down on his knees as if death is the only option: as the tears streak the mascara.
Creedence Clearwater Revival's traditional, "Proud Mary," allowed the kind of vocal expression Elvis loved, as did Tony Joe White's "Polk Salad Annie" also having the same excited reaction.
Then there were the songs he sang for special reasons. A Marty Robbins's hit, "You Gave Me A Mountain" expressed his need to persist, remain strong, continue with strength after his divorce, and the sadness of being without his daughter.
"American Trilogy," one Elvis put together, as a tribute to the dignity of his country and its tradition. Only Elvis could have pulled it off with such perfection.
In the end Elvis's variety of musical material, remained a very profitable mixture of his past and present; his music was the glue that held together all those dissimilar basics in his life.
In private Elvis enjoyed the theatrical numbers with vocal back up, he was attracted to the many voices hitting at one time, from the lowest bass to the highest peak tenors and sopranos reaching the same note. Elvis loved the force behind it.
Mostly, Elvis took pleasure in listening to gospel. Elvis strongly believed, there was nothing as influential or inspirational than the good gospel music, he would carry around a case of a hundred or so albums≈most of them were gospel music.
Listening to his chosen gospel music was a means for Elvis to get in touch with his roots; he often used this music for giving praise to the Lord when feeling humble and thankful, which he regularly did. The Bible says to sing praise and lift your voice to Him.
When Elvis sang "How Great Thou Art" he felt it in his soul, with such feeling and meaning he had the power in him to move mountains. Elvis quite often liked to listen to Mahalia Jackson, who was to Elvis, the Queen of Gospel.
3) This month's top Fan Survey Responses:
First Name: Sandy
Country: United States

1. How and when did you first hear about Elvis Presley?
: I was very young and remember watching Flaming Star. I cried.plus my dad played his music all the time.


2. What was it that got you hooked on Elvis?
: HIs Voice, and his smile.


3. If Elvis were alive, what would you like to say to him or ask him?
: I would ask him if he would do it all over again if he could. except for the drugs.and then ask him to make us fried banana sandwish.

4. WHICH is your favourite Elvis Presley song or movie?
: My favorite song is Just Pretend and Love Me. movie is King Creole and Flaming star.


5. WHY is it your favourite?
: I think he did his best acting in those 2 movies. and the songs are from when I meet my husband, they became ours.


6. Who do you think Elvis loved most in his life, his greatest love?
: His Mom and his wife Prissilla


7. Where were you and what were you doing when you heard that Elvis had died?
: I was visiting my aunt in mississippi. in a clothing store it came over the radio. and I went to the car and just plasyed his 8 track over and over and cried.


8. Why do you think Elvis still attracts new fans every year, even long after his death?
: Cause there's no one with a voice like his. and never will be again


9. Do you collect Elvis music or memorabilia?
: Yes, Music, Movies, Posters, Books, Ceramics, Figurines, Personal items, Souveneir items


11. How would you rate our Elvis Presley Biography site?
: Excellent


12. Do you have any suggestions on how we can improve this site for Elvis's fans?
: nope not a one except more pictures.


Hi Sandy


Thank you for taking part in our survey. Elvis was such a great looking man, his voice is just so suiting his looks. The man beneath the "King Of Rock And Roll" image was as sincere as many of his deep and moving lyrics.


First Name: Patty
Country: United States
1. How and when did you first hear about Elvis Presley?
: When I was about eight years old, after watching "Viva Las Vegas" (one of the King's movies)

2. What was it that got you hooked on Elvis?
: He was very cute, and I like his songs and charisma.

3. If Elvis were alive, what would you like to say to him or ask him?:
"You are my hero, and I thank you for your entertainment and continuing to bring music live to many people."

4. WHICH is your favourite Elvis Presley song or movie?:
Jailhouse Rock

5. WHY is it your favourite? :
I like the way Elvis moved and danced throughout the entire music video, and the style of the song made me want to dance and enjoy this song.

6. Who do you think Elvis loved most in his life, his greatest love?:
His daughter, Lisa Marie Presley

7. Where were you and what were you doing when you heard that Elvis had died?:
I wasn't even born when Elvis died, but when I researched about Elvis, that was when I found out that he died 10 years before my birthdate.

8. Why do you think Elvis still attracts new fans every year, even long after his death?:
His music, character, movies, role in music and his family, and also his attractive looks! :)

9. Do you collect Elvis music or memorabilia?
Yes, Music

10. Every month we select one Survey participant to receive a free copy of our Elvis-Presley-forever.com book version of our site. Would you like to be considered for selection to get a free copy?:
Yes

11. How would you rate our Elvis Presley Biography site?
Excellent

12. Do you have any suggestions on how we can improve this site for Elvis's fans?:
The biography is very detailed, and made me understand more about the King. Other than that, it's a wonderful site. :)

Hi Patty,

Firstly thank you for your comment on the site, Elvis had a giving nature and maybe with in this site I am able to give my thanks to honor a truly wonderful man, not just as a entertainer and actor, but the man we all adore.


Visit out site to get the other new articles & fan surveys posted this month. elvis-presley-forever.com
4) Favourite Elvis song Lyrics for
Cant Help Falling In Love With You
This new feature of our ezine is for karaoke superstars & the fans that just like to sing-along with the King.

(words & music by George Weiss — Hugo Peretti — Luigi Creatore)

Wise men say only fools rush in
But I cant help falling in love with you
Shall I stay
Would it be a sin
If I cant help falling in love with you



Like a river flows surely to the sea
Darling so it goes
Some things are meant to be
Take my hand, take my whole life too
For I cant help falling in love with you



Like a river flows surely to the sea
Darling so it goes
Some things are meant to be
Take my hand, take my whole life too
For I cant help falling in love with you
For I cant help falling in love with you


5) Party Planner tips:
"Party Planning Checklist"
This new feature of our ezine is a bonus home entertaining guide for all you party animals.



Party planning may seem a difficult task to many.

To make the planning easier and organized, you should have your own checklist.

The following items are the things that should be considered in your checklist.

1. You have to find out if it is a special holiday or a formal party if you want to organize a party.

You may then choose the theme of the party that is appropriate for the guests.

This will also help you in identifying the things that you may need for the party.

2. Try to number out the guests you are going to invite to be prepared on the food and drinks you will serve.

Choose a place where you can accommodate all the guests and make sure that you reserve the location of the party in advance.

3. Make the guests informed on when and where the party will be held.

Send the invitations earlier so that your guests can check out their own schedules.

Be sure to set the exact date and venue for the party. You may even attach a sketch of the party's venue.

4. It is strongly recommended that you select a menu of what you will serve for the party. Food is always the main attraction of a party.

You may prepare dishes and appetizers for the party and try to make the menu appropriate for the guests that you have invited.

There are also instances that you may not expect surprise guests that may come for the party.

That is why it is advisable that you prepare more food to make sure that there will be no shortage on the food that will be served.

5. Be sure to decorate the place where you will hold the party. Make the place clean and you may want to consider placing plants, flowers, and decorative props that will set the mode on the party's theme.

You may also add entertainment by having a sound system for the party.

Just remember to pick out the right music and organize a play list of the songs that will be played.

6. Contact the catering service for reservations of chairs and tables that will be used.

It is better that you book these items two weeks before the party.

You may ask your friends and family to help you decorate and prepare for the party. It is not that easy to do all the preparations alone.

Preparing the party alone can be time consuming and can give you more stress.

It is advisable that you seek help from your friends or you may hire a party planner if you can afford the fee.



Free Party Planner & Entertaining Guide with hundreds of articles & recipes for how to plan a party and special events, including a wine appreciation guide with drink recipes too. Simple party planning etiquette tips & meal ideas with help on how to cook easy recipes from our free International & Mediterranean foods cookbook download.
http://cafehobson.com
6) Sponsor's Resources:
Our Sponsors and Affiliates are what keep this newsletter and our website articles and resources free to you, so we appreciate your support when purchasing from our sponsors.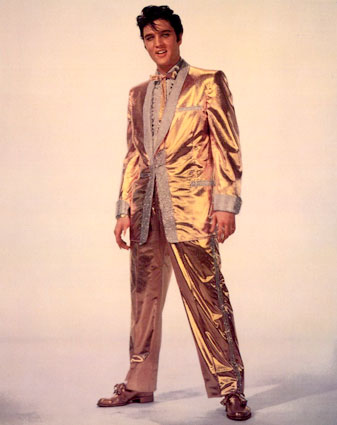 Visit here to see some more stunning Elvis Presley Pictures & Posters
GET HAPPY NOW! Our self- help super site offers free self help books and thousands of FREE resources that help you help yourself. Feel better, improve your health, skyrocket your personal prosperity and much more in only minutes when you visit
http://personal-enterprise-self-help-resources.com


Free Toddlers Activity & Child Discipline Guide!
Free parenting resources to help you use positive parenting in your child's development, toddlers activities, crafts, games and even in child discipline √ Rules for Ratbags!
http://free-toddlers-activity-and-discipline-guide.com


FREE BOOK OF THE MONTH TO DOWNLOAD: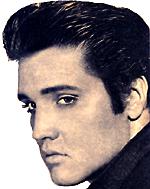 Download the free autobiography book version of "Elvis Presley Forever" with his life story in full
7) Elvis Presley Trivia:
*According to Steve Brown's book, ''Scandalous Freedom: The Radical Nature of the Gospel'', Elvis gave a concert and, at its conclusion, a woman came forward with a crown restling on a plush pillow. She lifted the crown to Elvis and shouted, "You're the King!" "No, honey," he said, "I'm not the King. Christ is the King. I'm just a singer." *
8) Editor's Notes & Fun Stuff:
Some humour to put a smile on your face!

A Grandmother was standing on a lovely beach with her baby grandson. Both were enjoying the seaside.
Suddenly a massive wave swept the little boy from her arms and carried him out to sea. Beside herself, the grandmother fell to her knees, beseeching God to save her beloved grandson and, if necessary to take her life instead.
In the middle of her desperate prayer, another wave crashed in, depositing the baby back in her arms, soaking wet, but otherwise unharmed.
She looked at her grandson, then back up to the heavens and said quietly, "He had a hat..."


When his marriage broke up, my manager became very philosophical.
"I guess it was in our stars," he sighed.
"Her astrological sign is the one for EARTH and mine is the one for WATER.
Together we made MUD."
-Lori Phillips

You can buy anything on eBay.
I bought the world's oldest globe.
It's flat
- Buzz Nutley

Pessimist: "My glass is half empty"
Optimist: "My glass is half full"
Corporate downsizing consultant: "Looks like we've got twice as much glass as we need here"
- Janice Wilson

The teacher in our Bible class asked a woman to read from the Book of Numbers about the Israelites wandering in the desert.
"The Lord heard you when you wailed, "If only we had meat to eat!" she began. "Now the Lord will give you MEAT. You will not eat it for JUST one day, or two days, or five, or ten or 20 days, but for a MONTH, until you LOATHE it."
The woman paused and asked, "Hey, isn't that the Atkins diet?"
- Dave Marting

My Daughter told me she needed a calculator for her maths homework. I handed her one, then asked, "What would you do if you had no calculator and had to work it out in your head?"
"That's cheating, Mummy," she said. "We're not supposed to USE OUR HEADS."
- Anne Walker

My colleague and I were making a sales call to a rural church.
At the end of our presentation to the church committee, the chairman knelt before the alter.
After about a minute of silent prayer, he returned and announced in a solemn tone, "the Lord tells me we should wait a while on this purchase."
My colleague responded by walking to the altar and kneeling down.
Then he returned to the group, looked at the chairman, and declared, "He wants to talk with your again."
- Harold Lamb

"The best present a man can give a woman is his undivided attention"
- Usher

"A dead end is a good place to turn around"
-Naomi Judd

"Work is a slice of your life. It's not the entire pizza"
- Jacquelyn Mitchard

"Hot heads and cold hearts never solved anything"
- Billy Graham

Have you visited our site to read the other new articles yet?
elvis-presley-forever.com


I hope you have enjoyed this month's edition of the magazine. If you have any suggestions for content that you would like to see more of, please email us on our "Contact Us" form


Wishing you all the very best for the month ahead, and thank you again for contributing your stories on our Elvis Presley biography Survey of his fans!


Theresea (TLC)


=================================================
SITE DISCLAIMER: The Elvis Presley biography information and resources on this site are provided for your entertainment only. No content on this site is intended to be a substitute for therapy or professional advice. While all attempts have been made to verify information provided in this Elvis Presley biography publication, neither the author nor the publisher assumes any responsibility for errors, omissions or contrary interpretation of the Elvis Presley biography or Elvis Presley picture subject matter herein. There is no guarantee of validity of accuracy of any Elvis Presley biography content. Any perceived slight of specific people or organizations is unintentional. This Elvis Presley biography website and its creators are not responsible for the content of any sites linked to.
The Elvis Presley biography contents are solely the opinion of the author and should not be considered as a historical fact or authority on the facts. The author and the Publisher of Elvis Presley biography assume no responsibility or liability and specifically disclaim any warranty, express or implied for any products or services mentioned, or any techniques or practices described. The purchaser or reader of this Elvis Presley biography publication assumes responsibility for the use of these Elvis Presley biography materials and articles and information. Neither the author nor the Elvis Presley biography Publisher assumes any responsibility or liability whatsoever on the behalf of any purchaser or reader of these materials.
Description of site contents: This site contains Elvis Presley biography information, history on Elvis Presley life story, Elvis Presley pictures and photos, Elvis Presley song lyrics, Elvis Presley movie resources, free e-books and articles listed for your convenient search in subjects of: Elvis Presley pictures and photos, Elvis Presley song lyrics, Elvis Presley movie resources, Elvis Presley childhood, Elvis Presley Band members biography, Elvis Presley girlfriends, Elvis Presley spiritual medium stories, Elvis Presley Memphis mafia stories, Elvis Presley diary quotes, Elvis Presley movie and music details in relation to the Elvis Presley autobiography and interviews of friends and family members for the Elvis Presley biography website written by a fan for his fans.
=================================================

Back to Top of page Elvis Presley biography Newsletter