Elvis Presley Forever! newsletter
Welcome
Thank you for subscribing to our monthly newsletter!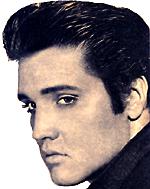 1) Famous Elvis Quotes
2) About Elvis Presley & other Legends
3) Elvis Fan's Survey Responses
4) Favourite Elvis song lyrics
5) Party Planning tips
6) Sponsored Resources
7) Elvis Trivia
8) Editor's Notes & Fun stuff

1) Elvis Presley Quotes:
-From his acceptance speech for the 1970 Ten Outstanding Young Men of the Nation Award. Given at a ceremony on January 16, 1971. (Elvis quotes from copyrighted material with lines from the song "Without a Song".)


"We do two shows a night for five weeks. A lotta times we'll go upstairs and sing until daylight — gospel songs. We grew up with it...It more or less puts your mind at ease. It does mine."


-Talking about the informal jam sessions he and the band and entourage enjoy each night during the lengthy Vegas engagements. These happen upstairs in Elvis' suite at the Las Vegas Hilton as they all try to "wind down" from the excitement and energy of the live shows. Quote is from a 1972 taped interview used in MGM's documentary "Elvis on Tour".


Lisa Marie Quotes


For some reason, when I turned 30 I became a teenager again and it wasn't really by my own will, it just happened. I married and had my first baby at 21, so I had it together early on. But I started acting about 15 again when I turned 30. So I guess that makes me 19 now.


Having kids was the smartest thing I've ever done. They're little sponges who come into the world with a clean, shiny slate and such pureness. I'm interested in having more kids.


How many people have a family grave in the backyard? I'm sure I'll end up there, or I'll shrink my head and put it in a glass box in the living room. I'll get more tourists to Graceland that way.


2) Elvis Presley Movies
Fun in Acapulco

Fun in Acapulco is a 1963 American motion picture starring Elvis Presley and Ursula Andress.

Actress Teri Garr made her second film appearance and the first of five bit roles in Presley films. While some exterior scenes were shot in Acapulco, Elvis's scenes were shot in Hollywood. Elvis never went to Acapulco in his lifetime. Elvis plays one of his most popular roles in Fun In Acapulco.

Elvis is a free-swinging sailor out of funds-but never out of fun or girls≈in the most dazzling playground in the world.

Mike works on a boat in Acapulco. When the bratty daughter of the boat owner gets him fired, Mike must find new work. A little boy named Raoul helps him get a job as a lifeguard and a singer at a local hotel. Clashes abound when Mike runs into a rival lifeguard, who is the champion diver of Mexico. He is angry at Mike for taking some of his hours, and for stealing his woman.


3) This month's top Fan Survey Responses:
Elizabeth Engracio
From: United States


1. How and when did you first hear about Elvis Presley?
: when i was 5 years old my mom was listening to him on the radio and then she started to watch his movies.. i loved listening to his voice!

2. What was it that got you hooked on Elvis?
: his voice and his sence of humor!

3. If Elvis were alive, what would you like to say to him or ask him?
"My Message to Elvis": my message to him would be ..please stop doing drugs and u r an amazing singer and no matter wat any1 says u r also a great actor, u would be the best character as Bill in the movie kill bill!

4. WHICH is your favourite Elvis Presley song or movie? And why is it your favourite?
: 1. is make the world go away, because it kind of relates to how i feel. 2. is his gospel melody song that he did in 68 comeback, i just loved the way he sang that, i also like big boss man and guitar man! His movies.. i actually need 4 more and i have them all, i like the ones after love me tender.. hes got a nice ass in all of them.

5. Which is your favourite SUIT that Elvis wore on stage?
: i like the leather suit and the suit he wore when he sang if i could dream.

6. Who do you think Elvis loved most in his life, his greatest love?
: his mother! and lisa marie

7. Where were you and what were you doing when you heard that Elvis had died?
: well wen he died i wasnt even thought of. i watch his docomentry wen i was younger.

8. Why do you think Elvis still attracts new fans every year, even long after his death?
: his sence of humor , his voice, and his looks.

Have you been to Graceland?...If so, would you like to share your experience or feelings on this site?
: yes i have.. omg! wen i was walking threw graceland i felt like i was walking threw clouds, my cousin said i had a smile on my face the whole time! i didnt even realize i had a smile in my face.

Elvis was a trend leader and constantly "transformed" himself in his career, like Madonna & music stars are famous for doing nowdays. Which are your favourite "Elvis eras" in his career?
: 68 comeback t.v. doco & live concerts

Do you have a personal Letter to Elvis or Poem about or for Elvis that you would like to share on this site?
This may be included in our next book "Messages to Elvis". Add it here:: Would you like to tell us a little bit more about yourself to share on your own Elvis Presley Fan page?:
Do you collect Elvis music or memorabilia?
: Music, Movies, Books, Figurines, Souveneir items

How would you rate our Elvis Presley Biography site?
: Excellent

Do you have any suggestions on how we can improve this site for Elvis's fans?:

HELLO Elizabeth

Thank you for your comments on our survey. Elvis looked great in his leather; he looked great in all his outfits. He had a great personality, very warm caring nature. It must have been a wonderful feeling going to the Kings home, I plan to visit his home one day. I'm sure it's a memory to treasure forever. His 68 comeback is truly remembered by us all, I could watch it over and over again, he is sooooo gorgeous, his spunky personality and charm is unforgettable. I have added the lyrics to your favorite songs below. Enjoy!
Te Aroha Whare
From: New Zealand


1. How and when did you first hear about Elvis Presley?
: I was milking cows and had an old radio going and heard Elvis singing, Stuck On You @ 6am

2. What was it that got you hooked on Elvis?
: He had a Fantastic Voice and when I got a photo of him, He was stunningly handsome and his movies were awesome with the songs

3. If Elvis were alive, what would you like to say to him or ask him?
: If you ever want a holiday in New Zealand, come and stay with us in the country where no one can find you. We have a big cattle and sheep farm on the west coast and not far from Auckland

4. WHICH is your favourite Elvis Presley song or movie?
: Goodluck Charm / All Shook Up Precious Lord Viva Las Vegas / Loving You /

5. WHY is it your favourite?
: Makes me feel good when I feel down, and makes me do the rock'n'roll with who ever is in the room at the time

6. Who do you think Elvis loved most in his life, his greatest love?
: His mum.Priscilla and their daughter Lisa Marie and I believe that with all my heart and I will take that with me to my grave, no matter what anyone else says

7. Where were you and what were you doing when you heard that Elvis had died?
: In the shearing shed on our farm my niece informed me that she had just heard it on the radio.If I had the confidence I would probably have travelled to the States

8. Why do you think Elvis still attracts new fans every year, even long after his death?
: His Good Looks. He was one handsome guy and had the Voice to go with it, he knew it thats why he had so many dates

9. Do you collect Elvis music or memorabilia?
: Yes, Music, Movies, Posters, Books, Souveneir items

11. How would you rate our Elvis Presley Biography site?
: Very Good

12. Do you have any suggestions on how we can improve this site for Elvis's fans?
: Not at this time


Hi Te Aroha Whare


Thank you for your comments on our survey. Elvis was gorgeous! He had it all- looks, voice, body and a genuine personality, and still today a man adored by many loyal loving fans.


Visit out site to get the other new articles & fan surveys posted this month. elvis-presley-forever.com
4) Favourite Elvis song Lyrics for
Charro
This new feature of our ezine is for karaoke superstars & the fans that just like to sing-along with the King.

(Words & music by Strange — Davis)

With eyes that hide the man within
You see behind the eyes of, other men
You`ve lived and died and come to life again
And now you stand alone at the crossroads of your mind
You`ve left your yesterdays behind..
But which road leads you to tomorrow?
Charro...

You`ve turned your back on yesterday
Betrayed a man who swore he`d make you pay
For when you left you took his pride away
You know he`ll never let you break away so easily
You`ll have to fight, before you`re free
But how much more time can you borrow?
Charro...

Now in a single moment your past grows dim
One thought goes racing across your mind
You ride to meet the woman you stole from him
Oh no!...Charro don`t go!...
Charro don`t go!!...
There`s something hanging, in the wind
Your past is catching up and closing in
You`ve been halfway to hell and back again
And now you laugh in the devil`s face
with your last breath...
You`ll run a race with life and death...
But will you live to see tomorrow?
Charro...


5) Party Planner tips:
This new feature of our ezine is a bonus home entertaining guide for all you party animals.



"Unique Party: Spa Pampering At Home"



A spa party is a unique way of hosting a birthday party for a dear friend or a teenage daughter, for a bridal shower or for just getting together to relax with friends. Mobile spa offers everything that is needed for your unique home get-together complete with rejuvenation and wellness services that include products and professionals. Your unique home spa party guest list:

When putting together the guest list, coordinate with your friend (to whom the party is for). As much as possible, keep the list small to insure intimacy and privacy as well as everyone will have enough space to relax.

Your unique home spa party budget: Before committing to any mobile spa service, shop around first through the internet or the phone and make inquiries about prices for certain professional services like facials, massage and therapist(s) fees, manicure and pedicure, foot spa and hair spa. Rates are usually based upon the number of your guests, treatments, and the duration of your spa party. Your unique home spa party Invitations: A potpourri in a cute jar or net casing along with a scented card for which your invitation will be written or a scented candle with a card can be an attractive invitation for a spa party. Have these special instructions clearly stated: 1. Wear loose clothing like a cotton T-shirt, comfy shorts or yoga pants. 2. Bring a robe. 3. Have no makeup on. Your home spa environment: Set up an atmosphere of calmness and peace by providing defused lighting, relaxing music and scented candles in each nook and cranny of your living room as well as the yard outside. Tidy up your living room and provide a lot of space. You can also set up your yard, providing lots of comfortable outdoor plain wooden benches dressed in white linens for massage and facials, dress up iron garden chairs with white throw pillows for pedicures and make certain to supply enough white pillows, towels and magazines.
6) Sponsor's Resources:
Our Sponsors and Affiliates are what keep this newsletter and our website articles and resources free to you, so we appreciate your support when purchasing from our sponsors.


Get paid for EVERY VISITOR that comes to your website

We have a new media source that is 66,000 advertisers strong and we are interested in opening up ad space on any websites that you control without taking up any of your web page real estate.
We will do this by serving a "single" 5 second audio advertisement to website visitors on any and every page of your websites where it would be appropriate for a visitor to hear a 5 second audio ad.
To hear some sample ads from some of our actual advertisers follow this link:
www.local-ebiz.com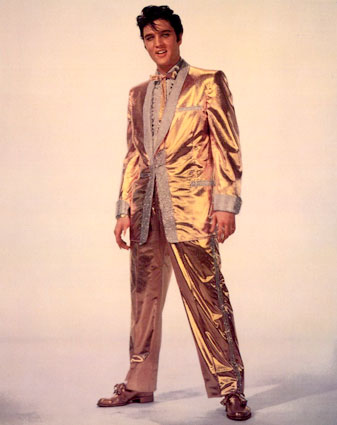 Visit here to see some more stunning Elvis Presley Pictures & Posters
GET HAPPY NOW! Our self- help super site offers free self help books and thousands of FREE resources that help you help yourself. Feel better, improve your health, skyrocket your personal prosperity and much more in only minutes when you visit
http://personal-enterprise-self-help-resources.com


Free Toddlers Activity & Child Discipline Guide!
Free parenting resources to help you use positive parenting in your child's development, toddlers activities, crafts, games and even in child discipline √ Rules for Ratbags!
http://free-toddlers-activity-and-discipline-guide.com


FREE BOOK OF THE MONTH TO DOWNLOAD: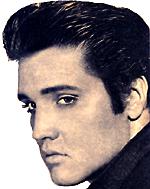 Download the free autobiography book version of "Elvis Presley Forever" with his life story in full
7) Elvis Presley Trivia:
According to Steve Brown's book, Scandalous Freedom: The Radical Nature of the Gospel, Elvis gave a concert and, at its conclusion, a woman came forward with a crown resting on a plush pillow. She lifted the crown to Elvis and shouted, "You're the King!" "No, honey," he said, "I'm not the King. Christ is the King. I'm just a singer".


Also, in September of 1974, during one of his two sellout shows at the University of Notre Dame, he stopped singing, as well as motioned for the band to quit playing, in order to tell those holding a huge banner which read ╗You are the King╗, that he was not going to resume singing until it was taken out from view, adding that "there was only one King, and that was the Lord, Jesus Christ".


8) Editor's Notes & Fun Stuff:
Some humour to put a smile on your face!

23 of the worst jokes
1. Two blondes walk into a building........ .. you'd think at least one of them would have seen it

2. Phone answering machine message — "...If you want to buy marijuana, press the hash key..."

3 What do you call a fly with no wings? A walk.

4. I went to buy some camouflage trousers the other day but I couldn't find any.

5. I went to the butchers the other day and I bet him 50 quid that he couldn't reach the meat off the top shelf. He said, "No, the steaks are too high."

6. My friend drowned in a bowl of muesli. A strong currant pulled him in.

7. A man came round in hospital after a serious accident. He shouted, "Doctor, doctor, I can't feel my legs!" The doctor replied "I know you can't, I've cut your arms off".

8. I went to a seafood disco last week...and pulled a muscle.

9. Two Eskimos sitting in a kayak were chilly. They lit a fire in the craft, it sank, proving once and for all that you can't have your kayak and heat it too.

10. Our ice cream man was found lying on the floor of his van covered with hundreds and thousands. Police say that he topped himself.

11. Man goes to the doctor, with a strawberry growing out of his head. Doc says "I'll give you some cream to put on it."

12. 'Doc I can't stop singing The Green, Green Grass of Home'. "That sounds like Tom Jones syndrome." 'Is it common?' "It's not unusual."

13. A man takes his Rottweiler to the vet. "My dog is cross-eyed, is there anything you can do for him?" "Well," said the vet, "let's have a look at him". So he picks the dog up and examines his eyes, then he checks his teeth. Finally, he says, "I'm going to have to put him down." "What? Because he's cross-eyed?" "No, because he's really heavy".

14. Guy goes into the doctor's. "Doc, I've got a cricket ball stuck up my backside." "...How's that?" "Don't you start."

15. Two elephants walk off a cliff...boom, boom!

16. What do you call a fish with no eyes? A fsh.

17. So I was getting into my car, and this bloke says to me "Can you give me a lift?" I said "Sure. You look great ... the world's your oyster ...go for it."

18. Apparently, 1 in 5 people in the world are Chinese. There are 5 people in my family, so it must be one of them. It's either my mum or my Dad, or my older Brother Colin, or my younger Brother Ho-Cha-Chu? But I think its Colin.

19. Two fat blokes in a pub, one says to the other "Your round." The other one says "So are you, you fat b@st@rd!"

20. Police arrested two kids yesterday, one was drinking battery acid, and the other was eating fireworks. They charged one and let the other one off.

21. "You know, somebody actually complimented me on my driving today. They left a little note on the windscreen. It said, 'Parking Fine.' So that was nice."

22. A man walked into the doctors, he said, "I've hurt my arm in several places". The doctor said, "Well don't go there anymore".

23. Ireland's worst air disaster occurred early this morning when a small two-seater Cessna plane crashed into a Cemetery. Irish search and rescue workers have recovered 1826 bodies so far and expect that number to climb as digging continues into the night.




Have you visited our site to read the other new articles yet?
elvis-presley-forever.com


I hope you have enjoyed this month's edition of the magazine. If you have any suggestions for content that you would like to see more of, please email us on our "Contact Us" form


Wishing you all the very best for the month ahead, and thank you again for contributing your stories on our Elvis Presley biography Survey of his fans!


Theresea (TLC)


=================================================
SITE DISCLAIMER: The Elvis Presley biography information and resources on this site are provided for your entertainment only. No content on this site is intended to be a substitute for therapy or professional advice. While all attempts have been made to verify information provided in this Elvis Presley biography publication, neither the author nor the publisher assumes any responsibility for errors, omissions or contrary interpretation of the Elvis Presley biography or Elvis Presley picture subject matter herein. There is no guarantee of validity of accuracy of any Elvis Presley biography content. Any perceived slight of specific people or organizations is unintentional. This Elvis Presley biography website and its creators are not responsible for the content of any sites linked to.
The Elvis Presley biography contents are solely the opinion of the author and should not be considered as a historical fact or authority on the facts. The author and the Publisher of Elvis Presley biography assume no responsibility or liability and specifically disclaim any warranty, express or implied for any products or services mentioned, or any techniques or practices described. The purchaser or reader of this Elvis Presley biography publication assumes responsibility for the use of these Elvis Presley biography materials and articles and information. Neither the author nor the Elvis Presley biography Publisher assumes any responsibility or liability whatsoever on the behalf of any purchaser or reader of these materials.
Description of site contents: This site contains Elvis Presley biography information, history on Elvis Presley life story, Elvis Presley pictures and photos, Elvis Presley song lyrics, Elvis Presley movie resources, free e-books and articles listed for your convenient search in subjects of: Elvis Presley pictures and photos, Elvis Presley song lyrics, Elvis Presley movie resources, Elvis Presley childhood, Elvis Presley Band members biography, Elvis Presley girlfriends, Elvis Presley spiritual medium stories, Elvis Presley Memphis mafia stories, Elvis Presley diary quotes, Elvis Presley movie and music details in relation to the Elvis Presley autobiography and interviews of friends and family members for the Elvis Presley biography website written by a fan for his fans.
=================================================

Back to Top of page Elvis Presley biography Newsletter