Elvis Presley Forever! newsletter
Welcome
Thank you for subscribing to our monthly newsletter!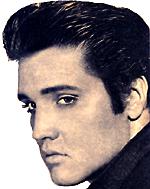 1) Famous Elvis Quotes
2) About Elvis Presley & other Legends
3) Elvis Fan's Survey Responses
4) Favourite Elvis song lyrics
5) Party Planning tips
6) Sponsored Resources
7) Elvis Trivia
8) Editor's Notes & Fun stuff

1) Elvis Presley Quotes:
I'm not kiddin' myself.
My voice alone is just an ordinary voice.

What people come to see is how I use it. If I stand still while I'm singin', I'm dead, man! I might as well go back to drivin' a truck.


Lisa Marie Quotes


I had anything but a happy childhood. Two words: lonely and deep. I was very lonely and way too deep for someone so young.


I had no interest in hanging out with other celebrity kids, and I was certainly no cheerleader, so I started mixing with outsiders. I was very into all kinds of experimentation.


I have a lot of memories, but I don't go into capitalizing on that. Something's got to be my own. I'm not doing the record to sit here and broadcast my memories of my father.


2) Elvis Presley & other Legends
Lizabeth Scott (born September 29, 1922) is an American actress.
She was born Emma Matzo in Dunmore, Pennsylvania, the daughter of John and Mary Matzo. Her parents were Roman Catholic Slovakian immigrants. The family later resided in nearby Scranton, where Emma attended Central High School and Marywood College.


She later went to New York City and attended the Alvienne School of Drama. In late 1942, she was eking out a precarious living with a small Midtown Manhattan summer stock company when she got a job as understudy for Tallulah Bankhead in Thornton Wilder's play The Skin of Our Teeth. However, Scott never had an opportunity to substitute for Bankhead.


When Miriam Hopkins was signed to replace Bankhead, Scott quit and returned to her drama studies and some fashion modeling. She then received a call that Gladys George, who was signed to replace Hopkins, was ill, and Scott was needed back at the theatre. She then went on in the key and leading role of "Sabina", receiving a nod of approval from critics at the tender age of 20. The following night George was out again and Scott went on in her place.


Soon afterward, Scott was at the Stork Club when motion picture producer Hal Wallis sent over an inquiry as to who she was, unaware that an aide had already arranged an interview with her for the following day. When Scott returned home, however, she found a telegram offering her the lead for the Boston run of The Skin of Our Teeth. She could not turn it down. She sent Wallis her apologies and went on the road.


Though the Broadway production, in which she received a credit as "Girl," christened her "Elizabeth," she dropped the "e" the day after the opening night in Boston, "just to be different."


A photograph of Scott in the magazine Harper's Bazaar was then seen by the movie agent Charles Feldman. He admired the fashion pose and took its model on as a client. Scott made her first screen test at Warner Brothers, where she and Hal Wallis finally met. Though the test was bad, he recognized her possibilities. As soon as he set up shop for himself at Paramount, she was signed to a contract. Her movie debut was in You Came Along (1945) opposite Robert Cummings.


Paramount publicity dubbed Scott "The Threat," in order to create an onscreen persona for her similar to Lauren Bacall or Veronica Lake. Scott's smoky sensuality and husky-voice lent itself to the film noir genre and, beginning with The Strange Love of Martha Ivers (1946) starring Barbara Stanwyck and Van Heflin, the studio cast her in a series of thrillers.


The dark blonde actress was initially compared to Bacall because of a slight resemblance and a similar voice. Even more so after she starred with Bacall's husband, Humphrey Bogart, in the 1947 noir thriller Dead Reckoning. The movie was Scott's first of many roles as a femme fatale.


She also starred in Desert Fury (1947), a noir filmed in Technicolor, with John Hodiak, Burt Lancaster, Wendell Corey, and Mary Astor. In it, she played the role as Paula Haller, who, on her return from college, falls for a gangster, Eddie Mannix (played by Hodiak), and receives a great deal of opposition from the others.


Scott was paired with Lancaster, Corey, and Kirk Douglas in Hal Wallis' I Walk Alone (1948), a noirish story of betrayal and vengeance.


After being known professionally as Lizabeth Scott for 4 1/2 years, she appeared at the courthouse in Los Angeles, on October 20, 1949, and had her name legally changed.


Scott never married or had children. True or false, rumors and allegations concerning her sexual preferences began. In 1955, she hired famed attorney Jerry Giesler and sued Confidential Magazine for $2,500,000 in libel damages. She charged that in the September issue it was implied that she was "prone to indecent, illegal and highly offensive acts in her private and public life"; "These implications," Scott said, "are willfully, wrongfully, maliciously and completely without truth.", but she lost her case.


After completing Loving You (1957), which was Elvis Presley's second movie, Scott retired from the screen. She continued to appear in occasional guest starring roles on television, however, for several years. In 1972, she made one final motion picture appearance in Pulp with Michael Caine and Mickey Rooney.


Otherwise she lives in obscure retirement somewhere, someplace.


Lizabeth Scott has a star on the Hollywood Walk of Fame for her contribution to Motion Pictures at 1624 Vine Street in Hollywood.

Article continued online ..


3) This month's top Fan Survey Responses:
Danyelle
From: United States


1. How and when did you first hear about Elvis Presley?
: I heard about Elvis from, well, I first heard one of his songs, I fell in love with his voice.

2. What was it that got you hooked on Elvis?
: I just heard one of his songs and I said to myself... "self, your going to go out, and buy an Elvis record", and thats what I did.

3. If Elvis were alive, what would you like to say to him or ask him?
"My Message to Elvis": " Can I have your Autograph? You are the best singer on the planet Earth!!!"

4. WHICH is your favourite Elvis Presley song or movie? And why is it your favourite?
: All of them!!!! I can't pick a favorite! they are all great!!!

5. Which is your favourite SUIT that Elvis wore on stage?
: Ummm, The gold suit... He looks awesome in it!

6. Who do you think Elvis loved most in his life, his greatest love?
: His wife, daughter and family no doubt!

7. Where were you and what were you doing when you heard that Elvis had died?
: I was at home, and I was crying... Well, after I heard he had died... But i was just listening to Elvis.

8. Why do you think Elvis still attracts new fans every year, even long after his death?
: Because he is the King of Rock and Roll, and everyone loves him!!!

Have you been to Graceland?...If so, would you like to share your experence or feelings on this site?
: I have never been to Graceland :( But we are going this summer!!! Yippee!!!

Elvis was a trend leader and constantly "transformed" himself in his career, like Madonna & music stars are famous for doing nowdays. Which are your favourite "Elvis eras" in his career?
: King of rock & roll recording star

Do you have a personal Letter to Elvis or Poem about or for Elvis that you would like to share on this site? This may be included in our next book "Messages to Elvis". Add it here
:: The King of Rock and roll,
Still burns with desire.
He is alive in our hearts,
With loves burning fire.


He was the greatest thing,
That happened on this Earth.
Thank you To his parents.
For Elvis Presley's Birth.
Would you like to tell us a little bit more about yourself to share on your own Elvis Presley Fan page?
: Well, I absolutely am obsessed with Elvis Presley...

Do you collect Elvis music or memorabilia?
: Music, Posters, other

How would you rate our Elvis Presley Biography site?
: Excellent

Do you have any suggestions on how we can improve this site for Elvis's fans?
: Not really...


HELLO Danyelle


Thank you for your comments on our survey Danyelle, they are fantastic! With fans like yourself Elvis Presley will be honored forever. He was a wonderful human being, his talent and personality was something not many artists offer today. As for his looks well, he was absolutely gorgeous!! Just looking at a picture holds great power and a huge effect on his fans. He was so handsome. How wonderful you are going to Graceland I'm sure your going to love it. I'm yet to go to Graceland myself, but one day I know I will get there. Your message to Elvis is absolutely great.. It's obvious your words come from your heart Very nice!! Thank you again Danyelle.


Emma
From: Australia

1. How and when did you first hear about Elvis Presley?
: My mum used to like him...when i was young

2. What was it that got you hooked on Elvis?
: His music

3. If Elvis were alive, what would you like to say to him or ask him?
: I would say 'hello, how ya doing?'

4. WHICH is your favourite Elvis Presley song or movie?
: Love Me Tender

5. WHY is it your favourite?
: I love his voice, it's so deep and meaningful and quite beautiful

6. Who do you think Elvis loved most in his life, his greatest love?
: probably Priscilla and his daughter

7. Where were you and what were you doing when you heard that Elvis had died?
: I wasnt around back then so I always knew he was dead

8. Why do you think Elvis still attracts new fans every year, even long after his death?
: Becuase he is the King and his music is timeless.

9. Do you collect Elvis music or memorabilia?
: Yes, Music, Movies, Posters, Books, Figurines, Souveneir items

11. How would you rate our Elvis Presley Biography site?
: Interesting

12. Do you have any suggestions on how we can improve this site for Elvis's fans?
: Lots and Lots of pictures


G'Day Emma
Thank you for taking part in our survey Emma. Elvis had an amazing voice with great looks to match. I agree with you, Elvis Presley's music is timeless and that's why he is and will always be the KING. Thank you also for your suggestions..
Visit out site to get the other new articles & fan surveys posted this month. elvis-presley-forever.com
4) Favourite Elvis song Lyrics for
Cotton Candy Land
This new feature of our ezine is for karaoke superstars & the fans that just like to sing-along with the King.

(Words & music by Ruth Batchelor — Bob Roberts)

Sandman`s comin`, yes he`s comin`
To sprinkle you with sand
He`ll say "one, two, three"
And you`ll be, In cotton candy land

Sandman`s comin`, yes he`s comin`
He`ll take you, by the hand
And you`ll ride upon, a big white swan
In cotton candy land

You and the swan will float upon
A cloud of pink ice cream
Where every star is a candy bar
And the moon is a marshmallow dream
Sandman`s comin`, yes he`s comin`
Take his magic hand

Now goodnight...now sleep tight
In cotton candy land
In cotton candy land...


5) Party Planner tips:
This new feature of our ezine is a bonus home entertaining guide for all you party animals.



"Planning a Surprise Party"



Use your imagination and know exactly what the likes of the "celebrant" are as well as his/her schedule so you can successfully host a surprise party that your "guest of honor" will love.

Here's a guide to help you out:

1. Guest list. As this is a surprise, then you can not coordinate with the "celebrant" who she wants for her party. Ask her best or closest friend, co-worker or the mom so you can have an idea.

2. Date. This can be really hard when you do not know your "guest of honor's" schedule. Here again, ask people who she often sees or works with daily.

3. Theme. When you know her preferences, then it will be easy for you to decide on a theme. Is she a movie fan? A sports fanatic? Loves to cook? Loves the beach? Loves to play cards?

4. Party location. Keep in mind to consider how many guests are coming when choosing the party's location. Keep in mind, too, that this goes with the theme that you have chosen. For example, you choose to have a Caribbean theme party. Select a restaurant fronting the beach or with a pool. If you have chosen a casino party, choose to have it indoors with air-conditioning.

5. Setting up the party. If you have chosen a Caribbean theme party, have the guests come in their colorful costumes and you can decorate the place with lots of tropical plants and flowers and torches. See to it that you also serve a little assortment of Caribbean food.

If you have chosen a casino party (when your guest of honor loves the game of cards) you can set up tables of poker and rent slot machines.

Should the party require a costume, better have one ready for the "guest of honor" so that when she arrives, she can readily change into it.

6. Music. Select music that would best suit the personality of your "guest of honor", or one that would suit the theme of your surprise party.

7. The day of the party. Have someone pick up the "guest of honor". For example, have her best friend invite her to dinner and bring her to the surprise party instead.

Have some close relatives and friends say something about the "guest of honor".

Hire dance instructors to dance with the guests as well as a party DJ to make the party lively.

Enjoy and feel contented; a happy "guest of honor" is soon to thank you for a surprise party well planned.


6) Sponsor's Resources:
Our Sponsors and Affiliates are what keep this newsletter and our website articles and resources free to you, so we appreciate your support when purchasing from our sponsors.


Get paid on 100% of your website traffic, no clicks necessary! How is this possible?
YES! Get a guaranteed 100% conversion rate on your website visitors: www.theresea-hughes.com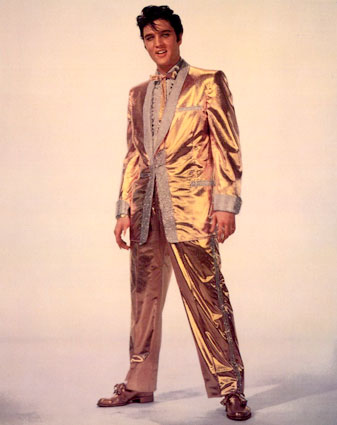 Visit here to see some more stunning Elvis Presley Pictures & Posters
GET HAPPY NOW! Our self- help super site offers free self help books and thousands of FREE resources that help you help yourself. Feel better, improve your health, skyrocket your personal prosperity and much more in only minutes when you visit
http://personal-enterprise-self-help-resources.com


Free Toddlers Activity & Child Discipline Guide!
Free parenting resources to help you use positive parenting in your child's development, toddlers activities, crafts, games and even in child discipline √ Rules for Ratbags!
http://free-toddlers-activity-and-discipline-guide.com


FREE BOOK OF THE MONTH TO DOWNLOAD: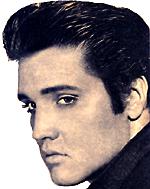 Download the free autobiography book version of "Elvis Presley Forever" with his life story in full
7) Elvis Presley Trivia:
∙ Elvis's favorite female singer was Anne Murray and he recorded a version of "Snowbird".



∙ Elvis was a practitioner of Karate. He had a eighth degree black belt when he died.



∙ Elvis had a cousin named Earl Stevenson, a former U.S. Marine sergeant. He was also distantly related to both country singer June Carter Cash and former U.S. President Jimmy Carter.



∙ Elvis was a member of Tau Kappa Epsilon.


8) Editor's Notes & Fun Stuff:
Some humour to put a smile on your face!

Another Goody For The Oldtimers


My Mom used to cut chicken, chop eggs and spread mayo on the same cutting board with the same knife and no bleach, but we didn't seem to get food poisoning.


My Mom used to defrost hamburger on the counter AND I used to eat it raw sometimes, too. Our school sandwiches were wrapped in wax paper in a brown paper bag, not in icepack coolers, but I can't remember getting e.coli.


Almost all of us would have rather gone swimming in the lake instead of a pristine pool (talk about boring), no beach closures then.


The term cell phone would have conjured up a phone in a jail cell, and a pager was the school PA system.


We all took gym, not PE... and risked permanent injury with a pair of high top Ked's (only worn in gym) instead of having cross-training athletic shoes with air cushion soles and built in light reflectors. I can't recall any injuries but they must have happened because they tell us how much safer we are now..


Flunking gym was not an option... even for stupid kids! I guess PE must be much harder than gym.


Speaking of school, we all said prayers and sang the national anthem, and staying in detention after school caught all sorts of negative attention.


We must have had horribly damaged psyches. What an archaic health system we had then. Remember school nurses? Ours wore a hat and everything.


I thought that I was supposed to accomplish something before I was allowed to be proud of myself.


I just can't recall how bored we were without computers, Play Station, Nintendo, X-box or 270 digital TV cable stations.


Oh yeah... and where was the Benadryl and sterilization kit when I got that bee sting? I could have been killed!


We played 'king of the hill' on piles of gravel left on vacant construction sites, and when we got hurt, Mom pulled out the 48-cent bottle of Mercurochrome (kids liked it better because it didn't sting like iodine did) and then we got our butt spanked.


Now it's a trip to the emergency room, followed by a 10-day dose of a $49 bottle of antibiotics, and then Mom calls the attorney to sue the contractor for leaving a horribly vicious pile of gravel where it was such a threat.


We didn't act up at the neighbor's house either because if we did, we got our butt spanked there and then we got butt spanked again when we got home.


I recall Donny Reynolds from next door coming over and doing his tricks on the front stoop, just before he fell off. Little did his Mom know that she could have owned our house. Instead, she picked him up and swatted him for being such a goof. It was a neighborhood run amuck.


To top it off, not a single person I knew had ever been told that they were from a dysfunctional family. How could we possibly have known that?


We needed to get into group therapy and anger management classes? We were obviously so duped by so many societal ills, that we didn't even notice that the entire country wasn't taking Prozac! How did we ever survive?


LOVE TO ALL OF US WHO SHARED THIS ERA, AND TO ALL WHO DIDN'T- SORRY FOR WHAT YOU MISSED. I WOULDN'T TRADE IT FOR ANYTHING



Have you visited our site to read the other new articles yet?
elvis-presley-forever.com


I hope you have enjoyed this month's edition of the magazine. If you have any suggestions for content that you would like to see more of, please email us on our "Contact Us" form


Wishing you all the very best for the month ahead, and thank you again for contributing your stories on our Elvis Presley biography Survey of his fans!


Theresea (TLC)


=================================================
SITE DISCLAIMER: The Elvis Presley biography information and resources on this site are provided for your entertainment only. No content on this site is intended to be a substitute for therapy or professional advice. While all attempts have been made to verify information provided in this Elvis Presley biography publication, neither the author nor the publisher assumes any responsibility for errors, omissions or contrary interpretation of the Elvis Presley biography or Elvis Presley picture subject matter herein. There is no guarantee of validity of accuracy of any Elvis Presley biography content. Any perceived slight of specific people or organizations is unintentional. This Elvis Presley biography website and its creators are not responsible for the content of any sites linked to.
The Elvis Presley biography contents are solely the opinion of the author and should not be considered as a historical fact or authority on the facts. The author and the Publisher of Elvis Presley biography assume no responsibility or liability and specifically disclaim any warranty, express or implied for any products or services mentioned, or any techniques or practices described. The purchaser or reader of this Elvis Presley biography publication assumes responsibility for the use of these Elvis Presley biography materials and articles and information. Neither the author nor the Elvis Presley biography Publisher assumes any responsibility or liability whatsoever on the behalf of any purchaser or reader of these materials.
Description of site contents: This site contains Elvis Presley biography information, history on Elvis Presley life story, Elvis Presley pictures and photos, Elvis Presley song lyrics, Elvis Presley movie resources, free e-books and articles listed for your convenient search in subjects of: Elvis Presley pictures and photos, Elvis Presley song lyrics, Elvis Presley movie resources, Elvis Presley childhood, Elvis Presley Band members biography, Elvis Presley girlfriends, Elvis Presley spiritual medium stories, Elvis Presley Memphis mafia stories, Elvis Presley diary quotes, Elvis Presley movie and music details in relation to the Elvis Presley autobiography and interviews of friends and family members for the Elvis Presley biography website written by a fan for his fans.
=================================================

Back to Top of page Elvis Presley biography Newsletter