Elvis Presley Forever! newsletter
Welcome
Thank you for subscribing to our monthly newsletter!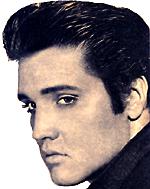 1) Famous Elvis Quotes
2) About Elvis Presley & other Legends
3) Elvis Fan's Survey Responses
4) Favourite Elvis song lyrics
5) Party Planning tips
6) Sponsored Resources
7) Elvis Trivia
8) Editor's Notes & Fun stuff

1) Elvis Presley Quotes:
Elvis Presley (1935 — 1977) US singer, actor In "Rand Lindsly's HUGE Quotations File," an Internet collection of quotations.


"I don't know anything about music. In my line you don't have to. "


Elvis Presley (1935 — 1977) US singer, actor


"I have no use for bodyguards, but I have a very special use for two highly trained certified public accountants. "


Lisa Marie Quotes


I got an early education on how bad men and women can act. Most of those people were sucking the life out of him.


I guess having kids when you're young, you have to grow up with them. I had my daughter at 21. They had to watch me go through stuff. It's like, "I'm still finding my way, and I made a lot of mistakes."


I guess I don't get inspired to write when I'm happy. And I don't respond to music that I don't feel was honestly pulled from a genuine place. I'm very much influenced by Roger Waters and Pink Floyd.


2) Elvis Presley & other Legends
Red West (born 1936 in Memphis, Tennessee) is an American actor, film stuntman and songwriter.


Born Robert Eugene West, he was a close high school friend of rock and roll singer Elvis Presley. An excellent athlete and former U.S. Marine, West played football for his high school and junior college teams and was a boxer in the Golden Glove championships.


In 1955, Red West was the driver for Presley and band members Scotty Moore, Bill Black, and later D.J. Fontana when they toured the U.S. South performing live concerts as the "Blue Moon Boys." In 1960, following Presley's discharge from the United States Army, Red West went to work for the singer as a bodyguard and became known as one of the media-dubbed Memphis Mafia. When Presley was making films in the 1960s in Hollywood, Red West appeared in small roles in sixteen of the star's films.


During this time, West became good friends with actor Nick Adams and his physical abilities got him hired on as a stuntman on Adams' television series, The Rebel. From there, West went on to do more stunt work in film as well as developing a career as an actor in a number of motion pictures and on television. In addition, West was a talented songwriter who wrote songs that not only Elvis Presley recorded but also were recorded by teen idols Ricky Nelson, Pat Boone and Johnny Rivers.


In 1976, Red West was involved in a series of heavy-handed incidents in Las Vegas with aggressive fans that got out of hand and drew growing criticism by the media. As a result, Red West and two other bodyguards were fired by Vernon Presley. West continued his career in film and in 1977 collaborated with the other two former Presley bodyguards and a professional writer on a book about their time working for Elvis Presley titled "Elvis: What Happened".


3) This month's top Fan Survey Responses:
Rachel Duncan
From: United States


1. How and when did you first hear about Elvis Presley?
: when i was 12, my mom always listened to him all her life and she was in love wit him.

2. What was it that got you hooked on Elvis?
: my mom and the movie elvis and me!

3. If Elvis were alive, what would you like to say to him or ask him?
: i would ask him about his life and ask about back in the day what it was like.

4. WHICH is your favourite Elvis Presley song or movie?
: are you lonesome tonight

5. WHY is it your favourite?
: its a great song

6. Who do you think Elvis loved most in his life, his greatest love?
: presillia presely

7. Where were you and what were you doing when you heard that Elvis had died?
: i wasnt even born then

8. Why do you think Elvis still attracts new fans every year, even long after his death?
: i think his songs and his movie, elvis and me is a reason

9. Do you collect Elvis music or memorabilia?
: Yes, Music, Movies

11. How would you rate our Elvis Presley Biography site?
: Excellent

12. Do you have any suggestions on how we can improve this site for Elvis's fans?
: have more pictures of him and his family


Hi Rachel

Thank you Rachel for taking part in our survey. My son is 7 and is a true fan also he thinks Elvis is the Greatest, and I believe he is right. Elvis' memory is honored today through the young fans learning about this amazing entertainer and wonderful man. Elvis Presley will always have the spotlight "world wide." Thank you for your suggestions.


Kandi
From: United States


1. How and when did you first hear about Elvis Presley?
: My sister had his albums and that's all she listened to. His music grew on me and that's all I wanted to listen to.

2. What was it that got you hooked on Elvis?
: His songs...his looks...everything about him!!

3. If Elvis were alive, what would you like to say to him or ask him?
: I would be so honored if he could sing the "Hawaiian Wedding Song" at my wedding.

4. WHICH is your favourite Elvis Presley song or movie?
: Blue Hawaii for movie and for songs...too many favorites but I think, I like his rendition of "My Way".

5. WHY is it your favourite?
: I like the movie cause it makes me homesick and the song makes me cry.

6. Who do you think Elvis loved most in his life, his greatest love?
: His MOTHER!!! She meant the world to him.

7. Where were you and what were you doing when you heard that Elvis had died?
: I was driving on the freeway, on my way to pick up my husband from work when they interrupted the radio station with the news. I was so devasted and thought I heard the news wrong. I had to pull over to the side and listen to radio station again. It was repeated several times over. I did not want to believe it!!

8. Why do you think Elvis still attracts new fans every year, even long after his death?
: He was one of a kind and in every sense of the word, he was the KING of rock and roll with a style of his own that will live on forever.

9. Do you collect Elvis music or memorabilia?
: Yes, Music, Movies, Posters, Books, Figurines, Souveneir items, other

11. How would you rate our Elvis Presley Biography site?
: Excellent

12. Do you have any suggestions on how we can improve this site for Elvis's fans?
: Suggestions? NONE...but please DON'T ever let this site get lost or fall to the wayside. This is all some of us have to hold on to his memory. Thank you.


Hi Kandi

Firstly Kandi thank you for your valued comments and sharing your memories with us. Like yourself and many others I am a devoted fan, honoring his memory with a little extra TLC. Elvis was one of the kind in many ways, he has touched us all in a very special way. Elvis will FOREVER be "King of Rock And Roll".


Visit out site to get the other new articles & fan surveys posted this month. elvis-presley-forever.com
4) Favourite Elvis song Lyrics for
Guitar Man Lyrics
This new feature of our ezine is for karaoke superstars & the fans that just like to sing-along with the King.

Well
I quit my job down at the car wash


I left my mama a goodbye note.
By sundown I'd left Kingston
With my guitar under my coat.
I hitch-hiked all the way down to Memphis


Got a room at the Y.M.C.A.
For the next three weeks I went a haunting them night clubs


Looking for a place to play.
Well
I thought my picking would set 'em on fire
But nobody wanted to hire a guitar man.
Well
I nearly 'bout starved to death down in Memphis


I run out of money and luck.
So
I bummed me a ride down to Macon
Georgia
On a overloaded poultry truck.
I Thumbed on down to Panama City
Started pickin' out some of the all night bars


Hopin' I can make myself a dollar


Makin' music on my guitar.
Got the same old story at them all night piers

There ain't no room around here for a guitar man.
We don't need a guitar man
son.
So
I slept in the hobo jungles

I bummed a thousand miles of track


'til I found myself in Mobile
Alabama
In a club they call "Big Jack's".
A little four piece band was jamming
So
I took my guitar and I sat in.
I showed 'em what a band would sound like
With a swingin' little guitar man.
Show 'em
son.
If you ever take a trip down to the ocean
Find yourself down around Mobile.
Well
make it on out to the club called Jack's
If you got a little time to kill.
Just follow that crowd of people


You'll wind up out on his dance floor


Diggin' the finest little five piece group
Up and down the Gulf of Mexico.
And guess who's leading that five piece band


Why wouldn't you know
It's that swinging little guitar man.


5) Party Planner tips:
This new feature of our ezine is a bonus home entertaining guide for all you party animals.



"Hosting A Party For Your Teens"



It entails a lot of effort, but yes, it can be done.

Here's how:

Choose a theme together with your teen. Listen to your teen what he/she wants to have in her/his party. When having difficulties in choosing the theme, you both can look on the internet for teen party ideas. Or here are some suggestions to help you get you started:

1. Pool steak barbeque or beach party. If you have a pool at home, this can be a great idea. To imitate a beach scene, you can cover certain areas of your yard with white sand and serve refreshments along with making a barbeque. Here, you can create seashells attached with thin ropes and tags carrying your party details.

2. Beads and crafts party. For teen girls who love accessories, a beading party can be a lot of fun. Consider providing trays of different beads and craft materials as well as books on beading so teens can be very creative with their necklaces and bracelets. Each gets to take home their finished bracelets after.

Serve pizza and cold drinks or fruit shakes to satisfy their hunger after all that work!

3. Home movie theme. You can have movie ticket reproductions as invitations and serve popcorn and colas. Rent some videos and set your living room so that it imitates the inside of a movie house. Don't forget to close the windows and blinds to make the room as dark as possible.

4. Arabian inspired party theme. This is great during the evening. Decorate the yard with torches and spread all creatively in certain areas. Teens can dress up as Arabian prince and princesses. Serve salads, pita bread and roast chicken. Provide a small tent with a "fortune teller" inside. Belly dancers can add excitement to the occasion.

5. Baseball inspired party theme. Rent out baseball videos and ask the guests to come in their favorite baseball shirts. Set out different booths, each serving different types of food such as hotdogs, popcorn, chili dogs, cotton candy, nachos and drinks. Baseball caps are excellent give-aways!

6. Luau. Teens can come in their Hawaiian costumes. The party host can welcome her guests with a lei. Serve lots of fruits, especially pineapples and coconut juice if available. Set the mood with Hawaiian music or drum beats. Hula dancers can create a lot of enthusiasm among guests.

Whatever theme you choose, make sure that your area can accommodate your desired guest list. Plan ahead and enjoy watching your teen delight in the party you both had planned!


6) Sponsor's Resources:
Our Sponsors and Affiliates are what keep this newsletter and our website articles and resources free to you, so we appreciate your support when purchasing from our sponsors.


I am offering a way to monetize 100% of your website's traffic, not just the ones that buy something or click on an ad. We can do this without taking up any of your web site real estate.
Please read this report to get full details on what I am offering:
http://www.theresea-hughes.com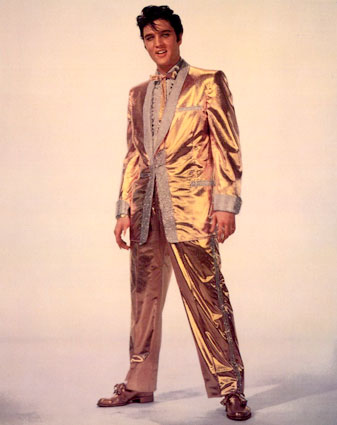 Visit here to see some more stunning Elvis Presley Pictures & Posters
GET HAPPY NOW! Our self- help super site offers free self help books and thousands of FREE resources that help you help yourself. Feel better, improve your health, skyrocket your personal prosperity and much more in only minutes when you visit
http://personal-enterprise-self-help-resources.com


Free Toddlers Activity & Child Discipline Guide!
Free parenting resources to help you use positive parenting in your child's development, toddlers activities, crafts, games and even in child discipline √ Rules for Ratbags!
http://free-toddlers-activity-and-discipline-guide.com


FREE BOOK OF THE MONTH TO DOWNLOAD: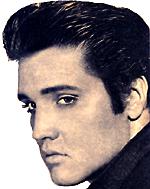 Download the free autobiography book version of "Elvis Presley Forever" with his life story in full
7) Elvis Presley Trivia:
∙ Elvis's parents made cameos in his film Loving You.


∙ The 1960 Broadway musical Bye Bye Birdie is a supposed satire about the effects of the compulsory U.S. military draft on a famous singer similar to Presley.


∙ In the 1997 tour of Bye Bye Birdie, actor Rikki Lee Travolta was so convincing as the Elvis-based Conrad Birdie that he was named an honorary member of the National Association of Amateur Elvis Impersonators.


∙ The Broadway musical "All Shook Up" features the songs of Elvis Presley, and is based on the plot of William Shakespeare's Twelfth Night.


8) Editor's Notes & Fun Stuff:
Some humour to put a smile on your face!

ABOUT GROWING OLDER...

First -- Eventually you will reach a point when you stop lying about your age and start BRAGGING about it.


Second -- The older we get, the fewer things seem worth waiting in line for.


Third -- Some people try to turn back their odometers. Not me, I want people to know why I look this way. I've traveled a long way and some of the roads weren't paved.


Fourth -- You know you are getting old when everything either dries up or leaks.


Fifth -- One must wait until evening to see how splendid the day has been.


Sixth -- Being young is beautiful, but being old is comfortable.


Seventh -- Long ago when men cursed and beat the ground with sticks, it was called witchcraft. Today it's called golf.


And finally -- If you don't learn to laugh at trouble, you won't have anything to laugh at when you are old.

Thanks to Alf for these senior jokes: http://www.silvercitizen.com/senior-citizen-jokes.html

"Who's On First?"


Two elderly women were out driving in a large car. Both could barely see over the dashboard. As they were cruising along, they came to an intersection. The stoplight was red, but they went on through it.


The woman in the passenger seat thought to herself, "I must be losing it. I could have sworn we just went through a red light."


After a few more minutes, they came to another intersection, and the light was red again. Again, the car zipped right through it.


This time the woman in the passenger seat was almost sure that the light had been red, but was really concerned that she was losing it. She was getting nervous and decided to pay very close attention to the road and the next intersection to see what was going on.


At the next intersection, sure enough, the light was definitely red, and they zoomed right through it!


She turned to the other woman and said, "Mildred! Did you know we just went through three red lights in a row? You could have killed us!"


Mildred turned to her and said, "Oh mercy, am I driving?"




Have you visited our site to read the other new articles yet?
elvis-presley-forever.com


I hope you have enjoyed this month's edition of the magazine. If you have any suggestions for content that you would like to see more of, please email us on our "Contact Us" form


Wishing you all the very best for the month ahead, and thank you again for contributing your stories on our Elvis Presley biography Survey of his fans!


Theresea (TLC)


=================================================
SITE DISCLAIMER: The Elvis Presley biography information and resources on this site are provided for your entertainment only. No content on this site is intended to be a substitute for therapy or professional advice. While all attempts have been made to verify information provided in this Elvis Presley biography publication, neither the author nor the publisher assumes any responsibility for errors, omissions or contrary interpretation of the Elvis Presley biography or Elvis Presley picture subject matter herein. There is no guarantee of validity of accuracy of any Elvis Presley biography content. Any perceived slight of specific people or organizations is unintentional. This Elvis Presley biography website and its creators are not responsible for the content of any sites linked to.
The Elvis Presley biography contents are solely the opinion of the author and should not be considered as a historical fact or authority on the facts. The author and the Publisher of Elvis Presley biography assume no responsibility or liability and specifically disclaim any warranty, express or implied for any products or services mentioned, or any techniques or practices described. The purchaser or reader of this Elvis Presley biography publication assumes responsibility for the use of these Elvis Presley biography materials and articles and information. Neither the author nor the Elvis Presley biography Publisher assumes any responsibility or liability whatsoever on the behalf of any purchaser or reader of these materials.
Description of site contents: This site contains Elvis Presley biography information, history on Elvis Presley life story, Elvis Presley pictures and photos, Elvis Presley song lyrics, Elvis Presley movie resources, free e-books and articles listed for your convenient search in subjects of: Elvis Presley pictures and photos, Elvis Presley song lyrics, Elvis Presley movie resources, Elvis Presley childhood, Elvis Presley Band members biography, Elvis Presley girlfriends, Elvis Presley spiritual medium stories, Elvis Presley Memphis mafia stories, Elvis Presley diary quotes, Elvis Presley movie and music details in relation to the Elvis Presley autobiography and interviews of friends and family members for the Elvis Presley biography website written by a fan for his fans.
=================================================

Back to Top of page Elvis Presley biography Newsletter