Elvis Presley Forever! newsletter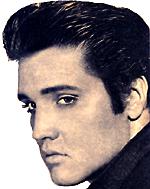 This ezine is dedicated to providing quality Elvis Presley biography information, pictures and articles for your entertainment. The contents of our Elvis Presley biography site is written by a fan for his fans.
Welcome to our new subscribers!
Thank you for subscribing to our "Elvis Presley Forever" newsletter!
The number of subscribers is steadily increasing each day.
Hopefully, that means that you have found this site interesting.
I hope you will stay with this site for a long time. I truly appreciate you being here.
Well,, this month we have for you:
1) Elvis Presley Quotes
2) Music Legends Biography Article:
3) Elvis Fan's Survey Responses
4) Sponsored Resources
5) Editor's Notes & Fun stuff

1) Elvis Presley Quotes:
"Elvis Presley is Probably the main founding father of rock music. He was an unheralded genius behind a new music that changed western civilization for all time."


Peter Noone/Hermans Hermits



"Elvis was my Idol from the beginning and even today when I'm alone, I'll often put on the King Creole album. He's produced the most exciting pop music sounds of all time"


Cliff Richard



"It was Scotty Moore's guitar riff when he was doing the Steve Allen Show that got me into rock music. I've been an Elvis fan since I was a kid."


Elton John



"I thought anyone who had been the centre of all that insanity for so long would have some of it rub off on him. But, after working in Change of Habit with him, I realised I'd never worked with more gentlemanly, kinder man. He's gorgeous."


Mary Tyler Moore



"Elvis is the greatest Blues singer in the world today."


Joe Cocker


2) Music Legends Biography Article:
"Elvis on my Mind"
The more I study the life of Elvis Presley for my website research, the more I learn about what an amazing and generous man he was. This article is just one example of his charitable Christmas spirit.


It was Christmas time, and in the local paper there was a short article about an old woman in North Memphis, it was near the area where Elvis lived while he was growing up.


The man and woman were old, black and very poor. They lived in a two-room house with only a tattered curtain dividing the rooms, in the poorest part of Memphis. The old woman had been confined to a wheelchair all her life. She had no legs and her old wheelchair had become worse from age, she wasn't able to use it anymore and left her unable to move around her home.


The story was written by a charitable woman who knew of the old lady's circumstances and decided to do what she could, and try to raise enough money to buy the old lady a new wheelchair. When Elvis read the article he turned to Marty Lacker and said, "Moon, take care of it for me. Get her a new chair."


Marty made a call to the phone number which was with the article, and asked the woman who answered the call, if she was still looking for a wheelchair for the crippled woman?


She said, "We are taking donations and will very much appreciate anything you can do." Marty then asked how much had already been raised; so far the donations received totaled a little over eighty dollars. Marty explained to the lady, he is acting on behalf of someone who would like to remain anonymous but would like to buy the old woman a new wheelchair.


The lady on the phone said, "Oh, you want to donate some money." Marty replied, "No, we want to buy a new chair for her. You take the money that has been raised and give to her. We'll get the wheelchair. "The lady seemed to be unsure about the caller, until Marty asked for the old woman's address and reassuring her that they would get the old woman her chair, she then seemed satisfied this call was genuine.


She said to Marty, "You are very kind," then she offered to pick up the wheelchair and send the bill on to them, he said, no, ma'am. "We will pick the chair up and personally deliver it, there is somebody who wants to do this for the old lady." "God will surely bless you and your friend." She replied.


After getting the elderly woman's address Marty made another call to a hospital supply company in Memphis, where Marty and one of the other guys found a really nice electric, automatic wheelchair and bought it, put it in the trunk of the car and went back to Graceland to show Elvis the chair before they delivered it to the old woman.


When they got to Graceland, Elvis and Priscilla were dressed to go out. Marty asked Elvis if he wanted to see the wheelchair before taking to the woman, Elvis answered "Priscilla and I are both going with you."


Elvis, Priscilla and Marty got into one car and two of the guys followed in a second car, using the second car was normal procedure for security, or in case anything happened to the car Elvis was traveling in. They drove to one of the poorest neighborhoods in Memphis. It was the pits, and they all wondered how people were living like that and yet, most of the guys had begun their lives in little better conditions.


Marty went to the door making sure they were at the right address; an old man let him in. It was a shock to see what these people lived in, he noticed the newspapers, which were there to try and stop the wind from coming in the windows, there was an old wood stove in the middle of the floor.


It was the poorest place Marty had ever seen, and the shocking fact was this place was in the city. It was a run down shack, not a house.


Marty explained to the old man three or four times why he was in the neighborhood, even then it's not certain the old man understood. Then Marty saw the old woman sitting on a wooden chair in the other room, he then told the man he would be right back.


While outside, he told Elvis the old lady was in the house and got the other guys to put the wheelchair together. Elvis carried the chair into the house, with Priscilla, Marty and the others following.


Tears welled in everyone's eyes at the sight of these dear old people during such poverty. Elvis went to the lady and said, "Hello, I came to give you this chair as a gift for Christmas".


The dear old woman didn't understand why this white man was in her home to giving her a new wheelchair. She kept looking at the chair and Elvis while he explained and showed her how it should be operated.


Suddenly she seemed to understand this wheelchair is truly a gift to her, then she tried her hardest to get off the wooden chair to her new chair wheelchair, but she struggled and was unable to do so. Elvis then gently picked her up and carefully placed her in her new chair.


As her tears began flowing from her old eyes she cried, "Praise God! God bless you!" The moment was filled with genuine emotions, with Elvis on one side and Priscilla on the other, sharing this "happy sadness" moment with the old lady.


Even the tough members of the Memphis Mafia couldn't control the powerful emotions floating in the room; each of the guys came forward and put their arms around the old lady and clasped the old man's weak hand.


The general feeling that surfaced from this special visit was the love felt for the elderly couple, Priscilla and all that were present, but most of all they truly loved Elvis and the sincerity with which he gave his true gift, himself.


Before leaving the couple, Elvis turned to Marty and said, "Look at the way they're living," each person involved in the experience felt thankful for what they had. Elvis then asked Marty to give him a couple of hundred dollars; Elvis then placed two one-hundred-dollar notes in the old woman's hand wishing her a Merry Christmas.


Elvis gently kissed her, then turned and walked out..


There are many more fascinating stories and facts of Elvis Presley Biography in my free ebook "Elvis Presley Forever" which you can download at http://elvis-presley-forever.com


You can also tell us all about the reasons you most love Elvis and his music, in our Fan Survey on the site.


Article Bio: Contributed by Theresea Hughes, a loyal Elvis fan and creator of http://elvis-presley-forever.com This site is dedicated to providing Elvis fans with quality Elvis Presley biography information, pictures and articles for your entertainment. Everything you ever wanted to know about Elvis's life, loves and music. An Elvis Presley biography site by a fan for his fans.


This article may be used in its entirety by websites and ezines as long as an active link to our site is included


Contributed by Theresea Hughes, a loyal Elvis fan and creator of Elvis Presley Forever.
This Elvis Presley biography site is dedicated to providing the site visitor with quality Elvis Presley biography information, pictures and articles for your entertainment. Everything you ever wanted to know about Elvis's life, loves and music. An Elvis Presley biography site by a fan for his fans. elvis-presley-forever.com
3) This month's top Fan Survey Responses:
May 2005
First Name: David
Country: Australia
1. How and when did you first hear about Elvis Presley?:
I remember hearing him on the radio when he first started recording.

2. What was it that got you hooked on Elvis?:
I just loved his music right from the start.

3. If Elvis were alive, what would you like to say to him or ask him?:
I'd thank him for a lot of my memories from growing up.

4. WHICH is your favourite Elvis Presley song or movie?
: Peace in the valley

5. WHY is it your favourite? :
Reminds me of good times from my childhood.

6. Who do you think Elvis loved most in his life, his greatest love?:
Sue Thompson

7. Where were you and what were you doing when you heard that Elvis had died?:
I don't remember.

8. Why do you think Elvis still attracts new fans every year, even long after his death?:
Because he had talent and a lot of diversity in his music.

9. Do you collect Elvis music or memorabilia?
Yes, Music, Books

10. Every month we select one Survey participant to receive a free copy of our Elvis-Presley-forever.com book version of our site. Would you like to be considered for selection to get a free copy?:
Yes

11. How would you rate our Elvis Presley Biography site?
(We would like honest feedback here...): Excellent

12. Do you have any suggestions on how we can improve this site for Elvis's fans?:
Add music clips to the site.


Hi David,
Thank you for sharing your thoughts and memories with our survey, Peace In The Valley is a great choice with very warm and calming lyrics. Thank you also for your suggestion with the music clips.
4) Sponsor's Resources:
Our Sponsors and Affiliates are what keep this newsletter and our website articles and resources free to you, so we appreciate your support when purchasing from our sponsors.





FREE BOOK OF THE MONTH TO DOWNLOAD:
Have you collected your free copy of our Elvis Presley Biography yet? Fast to download from our home page....
elvis-presley-forever.com


This month we also have a fr.ee ebook for you with family friendly humour! Collect your free copy of our fr.ee Motivational Famous Quotes Book, straight off our sister site home page link on www.personal-enterprise-self-help-resources.com

5) Editor's Notes & Quotes:
Have you visited our site to read the other new articles yet?
elvis-presley-forever.com
I hope you have enjoyed this month's edition of the magazine. If you have any suggestions for content that you would like to see more of, please email us on our "Contact Us" form
Wishing you all the very best for the month ahead, and thank you again for contributing your stories on our Elvis Presley biography Survey of his fans!
Theresea (TLC)
Back to Top of page

Terms of Use | Privacy Policy | Site Map | Elvis Presley Forever Links Directory | Contact Us | Subscribe to "Elvis Presley Forever!" newsletter | Download Site as a Book | Home page | Elvis Presley biography Blog | About Us
=================================================
SITE DISCLAIMER: The Elvis Presley biography information and resources on this site are provided for your entertainment only. No content on this site is intended to be a substitute for therapy or professional advice. While all attempts have been made to verify information provided in this Elvis Presley biography publication, neither the author nor the publisher assumes any responsibility for errors, omissions or contrary interpretation of the Elvis Presley biography or Elvis Presley picture subject matter herein. There is no guarantee of validity of accuracy of any Elvis Presley biography content. Any perceived slight of specific people or organizations is unintentional. This Elvis Presley biography website and its creators are not responsible for the content of any sites linked to.
The Elvis Presley biography contents are solely the opinion of the author and should not be considered as a historical fact or authority on the facts. The author and the Publisher of Elvis Presley biography assume no responsibility or liability and specifically disclaim any warranty, express or implied for any products or services mentioned, or any techniques or practices described. The purchaser or reader of this Elvis Presley biography publication assumes responsibility for the use of these Elvis Presley biography materials and articles and information. Neither the author nor the Elvis Presley biography Publisher assumes any responsibility or liability whatsoever on the behalf of any purchaser or reader of these materials.
Description of site contents: This site contains Elvis Presley biography information, history on Elvis Presley life story, Elvis Presley pictures and photos, Elvis Presley song lyrics, Elvis Presley movie resources, free e-books and articles listed for your convenient search in subjects of: Elvis Presley pictures and photos, Elvis Presley song lyrics, Elvis Presley movie resources, Elvis Presley childhood, Elvis Presley Band members biography, Elvis Presley girlfriends, Elvis Presley spiritual medium stories, Elvis Presley Memphis mafia stories, Elvis Presley diary quotes, Elvis Presley movie and music details in relation to the Elvis Presley autobiography and interviews of friends and family members for the Elvis Presley biography website written by a fan for his fans.
=================================================

Back to Top of page Elvis Presley biography Newsletter