Terms of Use for visitors of
Elvis Presley biography information site

This Terms of Use page is dedicated to providing the site visitor with quality Elvis Presley biography information, pictures and articles for your entertainment. The contents of this Elvis Presley biography site Terms of Use page is written by a fan for his fans.
We have taken every effort to design our Web site to be useful, informative, helpful, honest and fun. Hopefully we`ve accomplished that ` and would ask that you let us know if you`d like to see improvements or changes that would make it even easier for you to find the information you need and want.
All we ask is that you agree to abide by the following Terms and Conditions.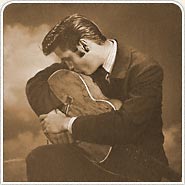 Take a few minutes to look them over because by using our site you automatically agree to them. Naturally, if you don`t agree, please do not use the site. We reserve the right to make any modifications that we deem necessary at any time.

Please continue to check these terms to see what those changes may be! Your continued use of the elvis-presley-forever.com Web site means that you accept those changes.

Elvis-presley-forever.com maintains this site (the "Site") for your personal entertainment, information, education and communication. Please feel free to browse the Site. In particular, elvis-presley-forever.com makes no representations or warranties as to the availability, accuracy or completeness of any information contained herein and expressly disclaims any obligation to update said information. Elvis-presley-forever.com further assumes no liability or responsibility for any errors or omissions in the content of the Site.

Through your access and use of the Site, you accept, without limitation or qualification, the terms and conditions ("Terms and Conditions") set forth below.

TERMS AND CONDITIONS

You may freely browse the Site. You may freely download material therefrom. Any and all downloaded materials may be used by you for personal, non-commercial use. You may not, however, distribute, modify, transmit, reuse, repost or use any of such materials for public or commercial purposes, without the express written permission of sleep-aid-tips.com.

All copyright and other proprietary notices contained in downloaded materials must be retained.

You should assume that all contents of the Site are copyrighted unless otherwise noted and may not be used except as provided herein and without the express written permission of elvis-presley-forever.com.

Your use of the Site is at your own risk. Neither elvis-presley-forever.com nor any other party involved in creating, producing or delivering the Site is liable for any direct, incidental, consequential, indirect or punitive damages arising out of your access to, or use of, or browsing in the Site.

This includes damages to, or arising out of viruses that may infect, your computer equipment or other property. Without limiting the foregoing, everything on the Site is provided to you "AS IS" WITHOUT WARRANTY OF ANY KIND, EITHER EXPRESSED OR IMPLIED, INCLUDING, BUT NOT LIMITED TO, THE IMPLIED WARRANTIES OF MERCHANTABILITY, FITNESS FOR A PARTICULAR PURPOSE OR NON-INFRINGEMENT.

The trademarks, logos and service marks (collectively, the "Trademarks") displayed on the Site are the property of their respective owners. All rights reserved.

elvis-presley-forever.com has not reviewed all of the sites that may be linked to the Site and is not responsible for the content of any off-Site pages or any other sites linked to the Site. Your linking to any other off-Site pages or other sites is at your own risk. Once you link to another site, please be sure to review the legal notices and privacy policy of the new site. They may be different from this Site.

Although elvis-presley-forever.com may, from time to time, monitor or review the discussions, chats, postings, transmissions, blogs and the like on the Site, sleep-aid-tips.com is under no obligation to do so, and sleep-aid-tips.com assumes no responsibility or liability arising from the content of the Site nor for any error, defamation, libel, slander, omission, falsehood, obscenity, pornography, profanity, danger or inaccuracy contained in any information within the Site.

You are prohibited from posting or transmitting any unlawful, threatening, libelous, defamatory, obscene, inflammatory, pornographic or profane material or any material that could constitute or encourage conduct that would be considered a criminal offense, give rise to civil liability or would otherwise violate the law. Elvis-presley-forever.com will fully cooperate with any law enforcement authorities or court order requesting or directing sleep-aid-tips.com to disclose the identity of anyone posting any such information or materials.

You are prohibited from altering, damaging or defacing the Site or adding any unauthorized material to the Site. You are advised that elvis-presley-forever.com will aggressively protect the Site and will prosecute violators to the fullest extent of the law, including by seeking criminal sanctions.

Elvis-presley-forever.com reserves the right to alter or delete material from the Site at any time, and elvis-presley-forever.com may, at any time, revise these Terms and Conditions and the other Policies set forth in this Site by updating this posting. You are bound by any such revisions and should, therefore, periodically visit this page to review the then current Terms and Conditions and Policies.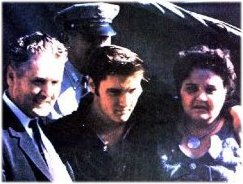 Limitation of Liability

elvis-presley-forever.com WILL NOT BE LIABLE FOR ANY DAMAGES OR INJURY THAT ACCOMPANY OR RESULT FROM YOUR USE OF ANY OF ITS SITE.
` THESE INCLUDE (BUT ARE NOT LIMITED TO) DAMAGES OR INJURY CAUSED BY ANY:
` USE OF (OR INABILITY TO USE) THE SITE
` USE OF (OR INABILITY TO USE) ANY SITE TO WHICH YOU HYPERLINK FROM OUR SITE
` FAILURE OF OUR SITE TO PERFORM IN THE MANNER YOU EXPECTED OR DESIRED
` ERROR ON OUR SITE
` OMISSION ON OUR SITE
` INTERRUPTION OF AVAILABILITY OF OUR SITE
` DEFECT ON OUR SITE
` DELAY IN OPERATION OR TRANSMISSION OF OUR SITE
` COMPUTER VIRUS OR LINE FAILURE
` PLEASE NOTE THAT WE ARE NOT LIABLE FOR ANY DAMAGES, INCLUDING:
` DAMAGES INTENDED TO COMPENSATE SOMEONE DIRECTLY FOR A LOSS OR INJURY
` DAMAGES REASONABLY EXPECTED TO RESULT FROM A LOSS OR INJURY (KNOWN IN LEGAL TERMS AS "CONSEQUENTIAL DAMAGES.")
` OTHER MISCELLANEOUS DAMAGES AND EXPENSES RESULTING DIRECTLY FROM A LOSS OR INJURY (KNOWN IN LEGAL TERMS AS "INCIDENTIAL DAMAGES.")
` WE ARE NOT LIABLE EVEN IF WE`VE BEEN NEGLIGENT OR IF OUR AUTHORIZED REPRESENTATIVE HAS BEEN ADVISED OF THE POSSIBILITY OF SUCH DAMAGES OR BOTH.
` EXCEPTION: CERTAIN STATE LAWS MAY NOT ALLOW US TO LIMIT OR EXCLUDE LIABILITY FOR THESE "INCIDENTAL" OR "CONSEQUENTIAL" DAMAGES. IF YOU LIVE IN ONE OF THOSE STATES, THE ABOVE LIMITATION OBVIOUSLY WOULD NOT APPLY WHICH WOULD MEAN THAT YOU MIGHT HAVE THE RIGHT TO RECOVER THESE TYPES OF DAMAGES.
` HOWEVER, IN ANY EVENT, OUR LIABILITY TO YOU FOR ALL LOSSES, DAMAGES, INJURIES, AND CLAIMS OF ANY AND EVERY KIND (WHETHER THE DAMAGES ARE CLAIMED UNDER THE TERMS OF A CONTRACT, OR CLAIMED TO BE CAUSED BY NEGLIGENCE OR OTHER WRONGFUL CONDUCT, OR THEY`RE CLAIMED UNDER ANY OTHER LEGAL THEORY) WILL NOT BE GREATER THAN THE AMOUNT YOU PAID IF ANYTHING TO ACCESS OUR SITE.

Links to Other Site
We sometimes provide referrals to and links to other World Wide Web sites from our site. Such a link should not be seen as an endorsement, approval or agreement with any information or resources offered at sites you can access through our site.
If in doubt, always check the Uniform Resource Locator (URL) address provided in your WWW browser to see if you are still in a elvis-presley-forever.com operated site or have moved to another site. Elvis-presley-forever.com is not responsible for the content or practices of third party sites that may be linked to our site.
When sleep-aid-tips.com provides links or references to other Web sites, no inference or assumption should be made and no representation should be inferred that sleep-aid-tips.com is connected with, operates or controls these Web sites.
Any approved link must not represent in any way, either explicitly or by implication, that you have received the endorsement, sponsorship or support of any sleep-aid-tips.com site or endorsement, sponsorship or support of elvis-presley-forever.com, including its respective employees, agents or directors.
"Elvis", "Elvis PResley" and "Graceland" are Registered Trademarks of Elvis Prelsey Enterprises, Inc (c) 1996 E.P.E., Inc. They are under full copyright.
All Video & music files on this site are in and from the Public domain, they are for listening and evaluation purposes only and should not be used for commercial use.
This is an educational nostalgia website and operates under the Fair Use Laws.

Back to Elvis Presley biography Terms of Use Home Page



Back to Top of page
Terms of Use | Privacy Policy | Site Map | Elvis Presley Forever Links Directory | Contact Us | Subscribe to `Elvis Presley Forever!` newsletter | Download Site as a Book | Home page | Elvis Presley biography Blog | About Us
=================================================

Disclosure : This site is my personal site. It accepts advertising and receives other forms of compensation. Such compensation does not influence the information in this site. We always give our honest opinions, findings, beliefs, or experiences.
"Ads by Google" are not selected by me, so if you see a Google ad and a Web page about the same product or service, it is a coincidence.I only accept non-Google sponsorships from providers of high-quality goods or services. I appreciate their recognition and support of this site. Rest assured that the actual content on sponsored pages are independent of any sponsorship or affiliate relationship. To avoid the appearance of any conflict of interest and in the spirit of full disclosure, from 2020 I will identify all sponsored content to you. Please do support my sponsors and recommendations. This site takes time and effort to deliver original content, free, to you. Supporting my sponsors is a WIN-WIN-WIN for you, me, and them. Thank you very much.


SITE DISCLAIMER: The Elvis Presley biography information and resources on this site are provided for your entertainment only. No content on this site is intended to be a substitute for therapy or professional advice. While all attempts have been made to verify information provided in this Elvis Presley biography publication, neither the author nor the publisher assumes any responsibility for errors, omissions or contrary interpretation of the Elvis Presley biography or Elvis Presley picture subject matter herein. There is no guarantee of validity of accuracy of any Elvis Presley biography content. Any perceived slight of specific people or organizations is unintentional. This Elvis Presley biography website and its creators are not responsible for the content of any sites linked to.
The Elvis Presley biography contents are solely the opinion of the author and should not be considered as a historical fact or authority on the facts. The author and the Publisher of Elvis Presley biography assume no responsibility or liability and specifically disclaim any warranty, express or implied for any products or services mentioned, or any techniques or practices described. The purchaser or reader of this Elvis Presley biography publication assumes responsibility for the use of these Elvis Presley biography materials and articles and information. Neither the author nor the Elvis Presley biography Publisher assumes any responsibility or liability whatsoever on the behalf of any purchaser or reader of these materials.
Description of site contents: This site contains Elvis Presley biography information, history on Elvis Presley life story, Elvis Presley pictures and photos, Elvis Presley song lyrics, Elvis Presley movie resources, free e-books and articles listed for your convenient search in subjects of: Elvis Presley pictures and photos, Elvis Presley song lyrics, Elvis Presley movie resources, Elvis Presley childhood, Elvis Presley Band members biography, Elvis Presley girlfriends, Elvis Presley spiritual medium stories, Elvis Presley Memphis mafia stories, Elvis Presley diary quotes, Elvis Presley movie and music details in relation to the Elvis Presley autobiography and interviews of friends and family members for the Elvis Presley biography website written by a fan for his fans.
=================================================

Back to Top of page Elvis Presley biography