Elvis Presley Forever! newsletter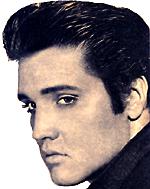 This ezine is dedicated to providing quality Elvis Presley biography information, pictures and articles for your entertainment. The contents of our Elvis Presley biography site is written by a fan for his fans.
Welcome to our new subscribers!
Thank you for subscribing to our "Elvis Presley Forever" newsletter!
The number of subscribers is steadily increasing each day.
Hopefully, that means that you have found this site interesting.
I hope you will stay with this site for a long time. I truly appreciate you being here.
Well, this month we have for you:
1) Elvis Presley Quotes
2) Music Legends Biography Article:
3) Elvis Fan's Survey Responses
4) Sponsored Resources
5) Editor's Notes & Fun stuff

1) Elvis Presley Quotes:
"As the lad himself might say, cut my legs off and call me Shorty! Elvis Presley can act...Acting is his assignment in this shrewdly upholstered showcase, and he does it."

Howard Thompson Review of King Creole New York Times, 1958

"A Presley picture is the only sure thing in Hollywood."

Hal Wallis Producer of nine of Elvis' films.

"There is something magical about watching a man who has lost himself find his way back home...He sang with the kind of power people no longer expect from rock ▒n' roll singers."

John Landau Review of Elvis, (1968 TV Special).

"It was the finest music of his life. If ever there was music that bleeds, this was it."

Greil Marcus From his book, Mystery Train, remembering the 1968 TV Special.

"There are several unbelievable things about Elvis, but the most incredible is his staying power in a world where meteoric careers fade like shooting stars."

Newsweek, August 11, 1969 Review of Elvis' Las Vegas engagement.

"...a style and panache that come close to pure magic. Lithe, raunchy, the sweat pouring down his face, he now moves with the precision of an athlete, the grace of a dancer...flamboyant and flashy, sexy and self-mocking, he works with the instincts of a genius to give poetry to the basic rock performance."

W.A. Harbinson From his 1975 book, The Illustrated Elvis. A passage reflecting upon Elvis' 1969 Vegas engagement.

"So what it boils down to was Elvis produced his own records. He came to the session, picked the songs, and if something in the arrangement was changed, he was the one to change it. Everything was worked out spontaneously. Nothing was really rehearsed. Many of the important decisions normally made previous to a recording session were made during the session. What it was was a look to the future. Today everybody makes records this way. Back then Elvis was the only one. He was the forerunner of everything that's record production these days. Consciously or unconsciously, everyone imitated him. People started doing what Elvis did."

Bones Howe Recording Engineer As quoted in Jerry Hopkins' 1971 book, Elvis, A Biography.

"A lot of people have accused Elvis of stealing the black man's music, when in fact, almost every black solo entertainer copied his stage mannerisms from Elvis."

Jackie Wilson
2) Music Legends Biography Article:
Priscilla Presley
Priscilla Presley (born May 24, 1945) is an actress and was the wife of Elvis Presley and was divorced in 1973, he died in 1977.

She and Elvis are the parents of singer Lisa Marie Presley.

Born Priscilla Ann Wagner in Brooklyn, New York, Priscilla was the daughter of a United States Air Force officer stationed in West Germany while Elvis was stationed there during his stint in the United States Army.

They met when she was only 14 years old, but Elvis continued his courtship for eight years, until she consented to marry him on May 1st, 1967.


Her biological father, James Wagner, died shortly after she was born. Her mother remarried Paul Beaulieu, hence her maiden name is quoted as being Priscilla Beaulieu.

Priscilla starred in the soap opera Dallas for several years in the 1980s, and starred opposite Leslie Nielsen in the spoof movie The Naked Gun: From the Files of Police Squad


3) This month's top Fan Survey Responses:
First Name: Lynn
Country: Canada
1. How and when did you first hear about Elvis Presley?:
I watched the 68 come back special. It was great

2. What was it that got you hooked on Elvis?:
I loved his voice. His eyes they were so dreamy, his lips. The way he shook all over.

3. If Elvis were alive, what would you like to say to him or ask him?:
I would say you are a great singer. I love your voice. COULD we go out sometime.

4. WHICH is your favourite Elvis Presley song or movie?:
VIVA LAS VEGAS

5. WHY is it your favourite? :
I love VIVALAS VEGAS Because They have car racing. Dancing scenes Gambling. Dont forget Elvis

6. Who do you think Elvis loved most in his life, his greatest love?:
I think Elvis loved most Was his mother Gladys. He did not take it well When his mother Died

7. Where were you and what were you doing when you heard that Elvis had died?:
I was watching tv And I heard ABOUT it was awful

8. Why do you think Elvis still attracts new fans every year, even long after his death?:
I think because he will forever Be in our Hearts generations to come Elvis will always be an icon Around the world

9. Do you collect Elvis music or memorabilia?
Yes, Music, Movies, Posters, Books, Figurines

10. Every month we select one Survey participant to receive a free copy of our Elvis-Presley-forever.com book version of our site. Would you like to be considered for selection to get a free copy?:
Yes

11. How would you rate our Elvis Presley Biography site?
Very Good

12. Do you have any suggestions on how we can improve this site for Elvis's fans?:
No i think you are doing A good job.

G' Day Lynn,
I agree his comeback special was just the best, he was a fantastic looking guy just perfect in everyway, my son is also a fan at six years of age, and he quite enjoys his movies and wants to play the guitar. Thank you for your comments in our Elvis Presley Survey.
4) Sponsor's Resources:
Our Sponsors and Affiliates are what keep this newsletter and our website articles and resources free to you, so we appreciate your support when purchasing from our sponsors.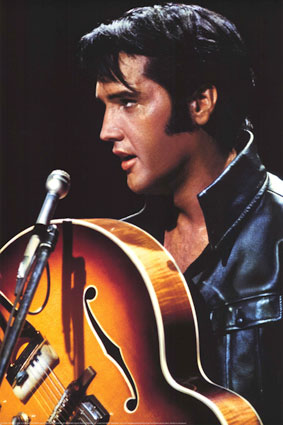 Click here to see some more stunning Elvis Presley Pictures & Posters
FREE BOOK OF THE MONTH TO DOWNLOAD:
Have you collected your free copy of our Elvis Presley Biography yet? Fast to download from our home page....
elvis-presley-forever.com


Collect your free ebooks straight off our sister site home page link on www.personal-enterprise-self-help-resources.com

5) Editor's Notes & Humor:
Editor's Note: Thank you again for the wonderful inspirations that friends send me, like this special one below.
You may not realize it, but it's 100% true.


1. Every night, SOMEONE thinks about you before they go to sleep.

2. At least 15 people in this world love you in some way.

3. The only reason anyone would ever hate you is because they want to be just like you.

4. A smile from you can bring happiness to anyone, even if they don't like you.

5. There are at least two people in this world that you would die for.

6. You mean the world to someone.

7. You are special and unique.

8. Someone that you don't even know exists loves you.

9. When you make the biggest mistake ever, something good comes from it.

10. When you think the world has turned it's back on you, take a look again.

11. Always remember the compliments you received. Forget about the rude remarks.


Have you visited our site to read the other new articles yet?
elvis-presley-forever.com
I hope you have enjoyed this month's edition of the magazine. If you have any suggestions for content that you would like to see more of, please email us on our "Contact Us" form
Wishing you all the very best for the month ahead, and thank you again for contributing your stories on our Elvis Presley biography Survey of his fans!
Theresea (TLC)
Back to Top of page

Terms of Use | Privacy Policy | Site Map | Elvis Presley Forever Links Directory | Contact Us | Subscribe to "Elvis Presley Forever!" newsletter | Download Site as a Book | Home page | Elvis Presley biography Blog | About Us
=================================================
SITE DISCLAIMER: The Elvis Presley biography information and resources on this site are provided for your entertainment only. No content on this site is intended to be a substitute for therapy or professional advice. While all attempts have been made to verify information provided in this Elvis Presley biography publication, neither the author nor the publisher assumes any responsibility for errors, omissions or contrary interpretation of the Elvis Presley biography or Elvis Presley picture subject matter herein. There is no guarantee of validity of accuracy of any Elvis Presley biography content. Any perceived slight of specific people or organizations is unintentional. This Elvis Presley biography website and its creators are not responsible for the content of any sites linked to.
The Elvis Presley biography contents are solely the opinion of the author and should not be considered as a historical fact or authority on the facts. The author and the Publisher of Elvis Presley biography assume no responsibility or liability and specifically disclaim any warranty, express or implied for any products or services mentioned, or any techniques or practices described. The purchaser or reader of this Elvis Presley biography publication assumes responsibility for the use of these Elvis Presley biography materials and articles and information. Neither the author nor the Elvis Presley biography Publisher assumes any responsibility or liability whatsoever on the behalf of any purchaser or reader of these materials.
Description of site contents: This site contains Elvis Presley biography information, history on Elvis Presley life story, Elvis Presley pictures and photos, Elvis Presley song lyrics, Elvis Presley movie resources, free e-books and articles listed for your convenient search in subjects of: Elvis Presley pictures and photos, Elvis Presley song lyrics, Elvis Presley movie resources, Elvis Presley childhood, Elvis Presley Band members biography, Elvis Presley girlfriends, Elvis Presley spiritual medium stories, Elvis Presley Memphis mafia stories, Elvis Presley diary quotes, Elvis Presley movie and music details in relation to the Elvis Presley autobiography and interviews of friends and family members for the Elvis Presley biography website written by a fan for his fans.
=================================================

Back to Top of page Elvis Presley biography Newsletter