Elvis Presley Forever! newsletter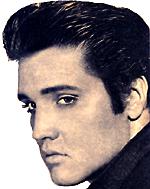 This ezine is dedicated to providing quality Elvis Presley biography information, pictures and articles for your entertainment. The contents of our Elvis Presley biography site is written by a fan for his fans.
Welcome to our new subscribers!
Thank you for subscribing to our "Elvis Presley Forever" newsletter!
The number of subscribers is steadily increasing each day.
Hopefully, that means that you have found this site interesting.
I hope you will stay with this site for a long time. I truly appreciate you being here.
Well, this month we have for you:
1) Elvis Presley Quotes
2) Music Legends Biography Article:
3) Elvis Fan's Survey Responses
4) Sponsored Resources
5) Editor's Notes & Fun stuff

1) Elvis Presley Quotes:
"You have no idea how great he is, really you don't. You have no comprehension — it's absolutely impossible. I can't tell you why he's so great, but he is. He's sensational."

Phil Spector

"Elvis is the greatest cultural force in the twentieth century. He introduced the beat to everything, music, language, clothes, it's a whole new social revolution — the 60's comes from it."

Leonard Bernstein, 1960's.

"There have been many accolades uttered about Elvis' talent and performances through the years, all of which I agree with wholeheartedly. I shall miss him dearly as a friend. He was a warm, considerate and generous man."

Frank Sinatra, 1977

"Elvis Presley's death deprives our country of a part of itself. He was unique, irreplaceable. More than twenty years ago, he burst upon the scene with an impact that was unprecedented and will probably never be equaled. His music and his personality, fusing the styles of white country and black rhythm and blues, permanently changed the face of American popular culture. His following was immense. And he was a symbol to people the world over of the vitality, rebelliousness and good humor of this country."

President Jimmy Carter, 1977. His official statement following Elvis' death.

"Elvis had an influence on everybody with his musical approach. He broke the ice for all of us."

Al Green

"...At Sun Studio in Memphis Elvis Presley called to life what would soon be known as rock and roll with a voice that bore strains of the Grand Ole Opry and Beale Street, of country and the blues. At that moment, he ensured — instinctively, unknowingly — that pop music would never again be as simple as black and white."

David Fricke Rolling Stone, 1986

"He was an instinctive actor...He was quite bright...he was very intelligent...He was not a punk. He was very elegant, sedate, and refined, and sophisticated."

Walter Matthau, who co-starred with Elvis in King Creole (1958). From a 1987 interview.

"There have been a lotta tough guys. There have been pretenders. And there have been contenders. But there is only one king."

Bruce Springsteen

"...it was like he came along and whispered some dream in everybody's ear, and somehow we all dreamed it."

Bruce Springsteen
2) Music Legends Biography Article:
ELVIS 1961
1961 25th February "Elvis Presley Day" was proudly announced publicly by Tennessee Governor Buford Ellington. Elvis was Guest of Honour and all the proceeds of the celebrations were donated to 38 charities.
"Money is meant to be spread around, the more happiness it helps create, the more it's worth."
Elvis
After a live performance on March 25, 1961 Presley quit performing and spent the next eight years making movies. The soundtracks from his movies were generally poor.
By the mid-Sixties Presley was earning $1 million per movie plus a large percentage of the gross. Each movie had a concurrently released soundtrack album, five of which went gold.
Presley was displeased with these films, but Colonel Parker insisted that Presley stick with this winning formula.
Years later Parker's shortsightedness would result in his turning down Barbara Streisand's offer to have Presley costar with her the 1974 remake of A Star Is Born.
Parker felt Streisand didn't deserve equal billing with Presley.
If he was a revolutionary, then he was an accidental one, an innately talented young man who arrived on the scene at the right place at the right times.
And though his music symbolized the coming together of black and white cultures into the mainstream in a way that had never happened before, that seemed to hold little interest for him.
What Elvis Aaron Presley really wanted from the start was to go to Hollywood and become a movie star like his heroes, James Dean and Marlon Brando. And just like them to be the rebel up on the screen.
It was almost as if the music that shook the world was incidental, Brando and Dean were his role models.
When he finally got to Hollywood and met director of Rebel Without A Cause, Nicholas Ray, Elvis got down on his knee and started reciting whole pages from the script.
Obviously Elvis had seen Rebel at least a dozen times and memorized every line that Dean spoke.
However, Elvis was never given the chance to rival Brando and Dean as a movie actor, but he did learn from them one critical lesson: never smile.
Elvis was convinced that that serious, sultry and sexy look was the key to their success. Now even Robert Mitchum (another favourite actors of Elvis) used that down cast appearance at times.
He was sure he could manage the same kind of sultry and sexy persona of his Hollywood idols.
As a teenager, in the privacy of his bedroom Elvis spent hours in front of the mirror working on the look and used it to maximum effect own screen and stage appearance.
The perfect example of this can be seen in the movie "Jailhouse Rock" when Elvis impulsively grabs his new manager (Judy Tyler) and kisses her.
When she objects he claims "It's just the beast in me..." A sexually charged moment in the movie as he walks away with a sneer.
And again, if you care to notice, all professional photo shoots of the 50's rarely show Elvis with a smile on his face.
However, the difference between Dean, Brando, and Elvis was that although a sinner on-stage, he was a saint off-stage.
Whereas, Dean and Brando remained sullen, self-obsessed and at times completely anti-social.
Interview with RED
Let me go through the thing here. He started out great doing personal appearances, then he went into the movies, the movies got to be a drag because of what we've been talking about — the songs were terrible, the scripts were terrible.
So he went to Vegas instead of working maybe 5 nights a week and 2 nights off or 6 nights and 1 night off for a couple of weeks, like Frank Sinatra and everybody else did, he worked for 4 weeks for 7 nights a week, 2 shows a night.
The Colonel was downstairs gambling enjoying himself. So, this got to be .. OK I want to go back on the road, I want out of this.
The movies got to be a drag, this is getting to be a drag, I want to get back in front of the audience around the country, the world.
The Colonel started booking him into the same towns. Each tour we'd hit Roanoke, Virginia, we'd hit so-and so and so-and-so, Atlanta, Georgia.
He wanted to come here. He wanted to go to Australia, he wanted to go to Germany, he wanted to go anywhere but Roanoke, Virginia and Atlanta, Georgia, but no, and why the Colonel did that?
I asked the Colonel why can't we tour Europe. Why can't we go to Australia. Can't handle security, can't handle security. We didn't know he was an illegal alien and he could not go outside the US.
I wondered why he never came to Germany while we were there. He always sent other people there. He never left the USA, once he got there he never left, and that hurt Elvis.
If Elvis could have gotten out and seen you people and entertained you and everybody else, it could've been different, but he was a prisoner of his own success and let's just say the Colonel got him where he was, but he also put him where he is.
3) This month's top Fan Survey Responses:
First Name: Caroline
Country: United States
1. How and when did you first hear about Elvis Presley?:
Through Full House back in 1995 when I was 7.

2. What was it that got you hooked on Elvis?:
VH1 was showing Aloha From Hawaii. After seeing that I bought a 2disc Elvis cd set and I've been hooked ever since.

3. If Elvis were alive, what would you like to say to him or ask him?:
I'd like to let him know that even though I'm young I appreciate his music and love him just as much as the next fan. And I'd love to ask him if we could hang out.

4. WHICH is your favourite Elvis Presley song or movie?:
Favorite song: In The Ghetto
Favorite Movie: Follow That Dream

5. WHY is it your favourite? :
I love In The Ghetto because everything the lyrics say are so true and hearing Elvis sing it gives me chills every time.
I love Follow That Dream because it's such a cute movie, Elvis is this simple country boy who somehow always outsmarts the bad guys, lol. It's a hoot! It's his best comedy.

6. Who do you think Elvis loved most in his life, his greatest love?:
His mother without a doubt. I don't think anyone ever understood or supported or loved him as much as she did.

7. Where were you and what were you doing when you heard that Elvis had died?:
I wasn't alive when he passed away so I can't exactly answer that.

8. Why do you think Elvis still attracts new fans every year, even long after his death?:
I think because he just has this specialness about him that makes him so irresistible to anyone.
His songs were catchy and cool, his legendary dancing, his humbleness, his kindness and his sweet Southern charm.
There was and still is just something about him that makes you love the guy. And because he was that kind of person, his memory will live on forever.

9. Do you collect Elvis music or memorabilia?
Yes, Music, Posters, Books

10. Every month we select one Survey participant to receive a free copy of our Elvis-Presley-forever.com book version of our site.
Would you like to be considered for selection to get a free copy?: Yes

11. How would you rate our Elvis Presley Biography site?
Excellent

12. Do you have any suggestions on how we can improve this site for Elvis's fans?:
None at all, it totally rocks as it is. Great job!


Hi Caroline,
It's not hard to fall for such a great looking guy who also gave so much, I love the thought you put into question eight of our Survey, with loyal fans like yourself his memory will live on forever. Thank you Caroline..!
4) Sponsor's Resources:
Our Sponsors and Affiliates are what keep this newsletter and our website articles and resources free to you, so we appreciate your support when purchasing from our sponsors.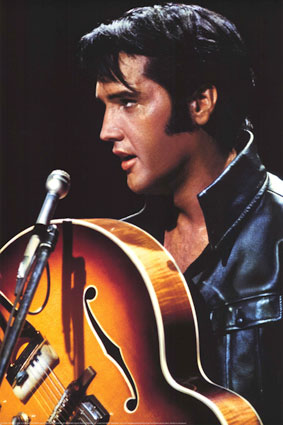 Click here to see some more stunning Elvis Presley Pictures & Posters
FREE BOOK OF THE MONTH TO DOWNLOAD:
Have you collected your free copy of our Elvis Presley Biography yet? Fast to download from our home page....
elvis-presley-forever.com


Collect your free ebooks straight off our sister site home page link on www.personal-enterprise-self-help-resources.com

5) Editor's Notes & Humor:
Editor's Note: Thank you again to all the wonderful people who send me these inspirations and hilarious subject matter.
A WASHINGTON POST columnist runs a column each summer listing interesting WOMEN'S T-shirts observed at the Ocean City, Maryland beach.

1. I CHILD PROOFED MY HOUSE, BUT THEY STILL GET IN.

2. (On the front) 60 IS NOT OLD.
(On the back) IF YOU'RE A TREE.

3. AT MY AGE, "GETTING LUCKY" MEANS FINDING MY CAR IN THE PARKING LOT.

5. MY REALITY CHECK JUST BOUNCED.

6. LIFE IS SHORT. MAKE FUN OF IT.

7. I'M NOT 50. I'M $49.95 PLUS TAX.

8. PHYSICALLY PFFFFFT!

9. IT'S MY CAT'S WORLD. I'M JUST HERE TO OPEN CANS.

10. "EARTH" IS THE INSANE ASYLUM OF THE UNIVERSE.

11. KEEP STARING....I MAY DO A TRICK.

12. WE GOT RID OF THE KIDS. THE CAT WAS ALLERGIC.

13. DANGEROUSLY UNDER-MEDICATED.

14. MY MIND WORKS LIKE LIGHTNING. ONE BRILLIANT FLASH AND IT'S GONE.

15. LIVE YOUR LIFE SO THAT WHEN YOU DIE, THE PREACHER WON'T HAVE TO TELL LIES AT YOUR FUNERAL.



Have you visited our site to read the other new articles yet?
elvis-presley-forever.com
I hope you have enjoyed this month's edition of the magazine. If you have any suggestions for content that you would like to see more of, please email us on our "Contact Us" form
Wishing you all the very best for the month ahead, and thank you again for contributing your stories on our Elvis Presley biography Survey of his fans!
Theresea (TLC)
Back to Top of page

Terms of Use | Privacy Policy | Site Map | Elvis Presley Forever Links Directory | Contact Us | Subscribe to "Elvis Presley Forever!" newsletter | Download Site as a Book | Home page | Elvis Presley biography Blog | About Us
=================================================
SITE DISCLAIMER: The Elvis Presley biography information and resources on this site are provided for your entertainment only. No content on this site is intended to be a substitute for therapy or professional advice. While all attempts have been made to verify information provided in this Elvis Presley biography publication, neither the author nor the publisher assumes any responsibility for errors, omissions or contrary interpretation of the Elvis Presley biography or Elvis Presley picture subject matter herein. There is no guarantee of validity of accuracy of any Elvis Presley biography content. Any perceived slight of specific people or organizations is unintentional. This Elvis Presley biography website and its creators are not responsible for the content of any sites linked to.
The Elvis Presley biography contents are solely the opinion of the author and should not be considered as a historical fact or authority on the facts. The author and the Publisher of Elvis Presley biography assume no responsibility or liability and specifically disclaim any warranty, express or implied for any products or services mentioned, or any techniques or practices described. The purchaser or reader of this Elvis Presley biography publication assumes responsibility for the use of these Elvis Presley biography materials and articles and information. Neither the author nor the Elvis Presley biography Publisher assumes any responsibility or liability whatsoever on the behalf of any purchaser or reader of these materials.
Description of site contents: This site contains Elvis Presley biography information, history on Elvis Presley life story, Elvis Presley pictures and photos, Elvis Presley song lyrics, Elvis Presley movie resources, free e-books and articles listed for your convenient search in subjects of: Elvis Presley pictures and photos, Elvis Presley song lyrics, Elvis Presley movie resources, Elvis Presley childhood, Elvis Presley Band members biography, Elvis Presley girlfriends, Elvis Presley spiritual medium stories, Elvis Presley Memphis mafia stories, Elvis Presley diary quotes, Elvis Presley movie and music details in relation to the Elvis Presley autobiography and interviews of friends and family members for the Elvis Presley biography website written by a fan for his fans.
=================================================

Back to Top of page Elvis Presley biography Newsletter