Elvis Presley Forever! newsletter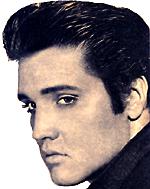 This ezine is dedicated to providing quality Elvis Presley biography information, pictures and articles for your entertainment. The contents of our Elvis Presley biography site is written by a fan for his fans.
Welcome to our new subscribers!
Thank you for subscribing to our "Elvis Presley Forever" newsletter!
The number of subscribers is steadily increasing each day.
Hopefully, that means that you have found this site interesting.
I hope you will stay with this site for a long time. I truly appreciate you being here.
Well, this month we have for you:
1) Elvis Presley Quotes
2) Music Legends Biography Article:
3) Elvis Fan's Survey Responses
4) Sponsored Resources
5) Editor's Notes & Fun stuff

1) Elvis Presley Quotes:
"When I first heard Elvis' voice I just knew that I wasn't going to work for anybody; and nobody was going to be my boss...Hearing him for the first time was like busting out of jail."

Bob Dylan

"A lot has been written and said about why he was so great, but I think the best way to appreciate his greatness is just to go back and play some of the old records...Time has a way of being very unkind to old records, but Elvis' keep getting better and better."

Huey Lewis

"Elvis was the king. No doubt about it. People like myself, Mick Jagger and all the others only followed in his footsteps."

Rod Stewart

"He was a unique artist — an original in an area of imitators."

Mick Jagger

"Before Elvis, there was nothing."

John Lennon

"This boy had everything. He had the looks, the moves, the manager, and the talent. And he didn't look like Mr. Ed like a lot of the rest of us did. In the way he looked, way he talked, way he acted — he really was different."

Carl Perkins

"I wasn't just a fan, I was his brother. He said I was good and I said he was good; we never argued about that. Elvis was a hard worker, dedicated, and God loved him. Last time I saw him was at Graceland. We sang Old Blind Barnabus together, a gospel song. I love him and hope to see him in heaven. There'll never be another like that soul brother.

James Brown

"He was the firstest with the mostest."

Roy Orbison

"That's my idol, Elvis Presley. If you went to my house, you'd see pictures all over of Elvis. He's just the greatest entertainer that ever lived. And I think it's because he had such presence. When Elvis walked into a room, Elvis Presley was in the f---ing room. I don't give a f--- who was in the room with him, Bogart, Marilyn Monroe."

Eddie Murphy

"He was ahead of his time because he had such deep feelings. He had the privilege of deep feelings because he was deeply loved by his mother, Gladys. He was able to appreciate profound beauty in sounds. And he started a musical revolution. They say all revolutions start from love."

Imelda Marcos
2) Music Legends Biography Article:
Elvis' Shopping List
The following list are the items which had to be kept at Graceland "for Elvis — AT ALL TIMES — EVERY DAY."
This list is taken from the book "The Life and Cuisine of Elvis Presley"
∙ fresh, lean, unfrozen ground meat
∙ one case regular Pepsi
∙ one case orange drinks
∙ rolls (hot rolls — Brown 'n' Serve)
∙ cans of biscuits (at least six)
∙ hamburger buns
∙ pickles
∙ potatoes and onions
∙ assorted fresh fruits
∙ cans of sauerkraut
∙ wieners
∙ at least three bottles of milk and 1/2 & 1/2 cream
∙ thin, lean bacon
∙ mustard
∙ peanut butter
∙ fresh, hand-squeezed cold orange juice
∙ banana pudding (to be made each night)
∙ ingredients for meat loaf and sauce
∙ brownies (to be made each night)
∙ ice cream — vanilla and chocolate
∙ shredded coconut
∙ fudge cookies
∙ gum (Spearmint, Doublemint, Juicy Fruit — three each)
∙ cigars (El Producto Diamond Tips & El Producto Altas)
∙ cigarettes
∙ Dristan
∙ Super Anahist
∙ Contac
∙ Sucrets (antibiotic red box)
∙ Feenamint gum
∙ matches (four to five books)

"Elvis was a complex and contradictory type of person. I mean, he had many sides to him. Elvis could not really bring himself to say I'm sorry to anybody.
If he got mad at them or did something that he knew he shouldn't have done, and he'd get over it in 30 minutes. But...instead of saying I'm sorry, instead of saying I'm sorry, he'd buy you something
The only time I ever heard him say I'm sorry, is he said it to me because of an argument, the one and only argument we ever had.
And it shocked me when he did it, because he just didn't do that. He'd go buy you something." — Lacker
3) This month's top Fan Survey Responses:
First Name: marie
Country: United States
1. How and when did you first hear about Elvis Presley?:
i first head about Elvis from my aunt she's a real big fan of him since she was a little girl.

2. What was it that got you hooked on Elvis?:
EVERYTHING! He's got soo much talent and very sexy man! and he has a very strong and powerful voice that makes you want to hear more.

3. If Elvis were alive, what would you like to say to him or ask him?:
i don't know — a lot of things! i think he's a wonderful person.

4. WHICH is your favourite Elvis Presley song or movie?:
i like a lot of his songs, most of them are all my favorite

5. WHY is it your favourite? :
I like every song of his — i listen to all of them.

6. Who do you think Elvis loved most in his life, his greatest love?:
i truly think his mother was his person that he loved most of all because she was the one that understand him best and was always there for him.

7. Where were you and what were you doing when you heard that Elvis had died?:
I wasn't born yet.

8. Why do you think Elvis still attracts new fans every year, even long after his death?:
because he's such a wonderful man and very talented and he has really good music and when you just hear him sing one song you just want to listen to more of him.

9. Do you collect Elvis music or memorabilia?
Yes, Music, Movies, Posters, Books

10. Every month we select one Survey participant to receive a free copy of our Elvis-Presley-forever.com book version of our site. Would you like to be considered for selection to get a free copy?:
Yes

11. How would you rate our Elvis Presley Biography site?
Excellent

12. Do you have any suggestions on how we can improve this site for Elvis's fans?:
Hi Marie,
I'm sure you and I are not the only ones to think Elvis is a very sexy man, he is just absolutely gorgeous and his voice is really amazing. Thank you for being involved in our Elvis Presley Survey.
4) Sponsor's Resources:
Our Sponsors and Affiliates are what keep this newsletter and our website articles and resources free to you, so we appreciate your support when purchasing from our sponsors.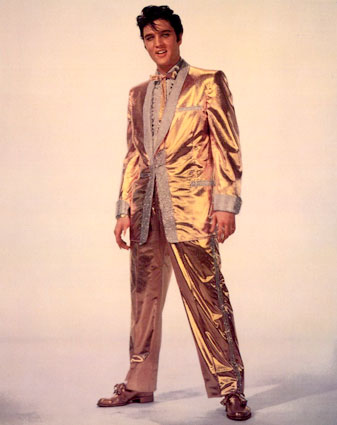 Click here to see some more stunning Elvis Presley Pictures & Posters
FREE BOOK OF THE MONTH TO DOWNLOAD:
Have you collected your free copy of our Elvis Presley Biography yet? Fast to download from our home page....
elvis-presley-forever.com


5) Editor's Notes & Humor:
Editor's Note: .
~~~~~~~~~~~~~~~~~~~~~~~~~~~~~~~~~~~~~~~
The beautiful part of writing is that you don't have to get it right the first time, unlike, say, a brain surgeon. --Robert Cormier
~~~~~~~~~~~~~~~~~~~~~~~~~~~~~~~~~~~~~~~~
I ACTUALLY LAUGHED OUT LOUD AT SOME OF THESE SHORT & SWEET STATEMENTS ........it's actually what they DON'T say, that gets your imagination going about HOW these kids "learned" these "lessons".... Either they're really good, or I'm getting over the hill......
LESSONS ON LIVING FROM CHILDREN


Don't flush the john when your dad's in the shower.
Lamar, age 10


Never ask for anything that costs more than $5 when your parents are doing taxes.
Carol, age 9


When your dad is mad and asks you, "Do I look stupid?" don't answer him.
Heather, age 16


Never tell your mom her diet's not working.
Michael, age 14


Don't pick on your sister when she's holding a baseball bat.
Joel, age 12


When you get a bad grade in school, show it to your mom when she's on the phone.
Alyesha, age 13


Never spit when on a roller coaster.
Scott, age 11


Listen to your brain. It has lots of information.
Chelsey, age 7


Stay away from prunes.
Randy, age 9


Forget the cake, go for the icing.
Cynthia, age 8


Never try to baptize a cat.
Laura, age 13


Grandma's age:
Little Johnny asked his grandma how old she was. Grandma
answered, "39 and holding." Johnny thought for a moment,
and then said, "And how old would you be if you let go?"

Prayers:
The Sunday school teacher asked, "Now, Johnny, tell me, do
you say prayers before eating?" "No sir," he replied, "We
don't have to. My mom is a good cook!"

The mood ring:
"My husband bought me a mood ring the other day. When I'm
in a good mood it turns green. When I'm in a bad mood, it
leaves a red mark on his forehead."

Turn-About is Fair:
When my three-year-old son opened the birthday gift from
his grandmother, he discovered a water pistol. He squealed
with delight and headed for the nearest sink. I was not so
pleased. I turned to my mother and said, "I'm surprised at
you. Don't you remember how we used to drive you crazy with
water guns?" My mother smiled and replied..."Oh, I remember."


Have you visited our site to read the other new articles yet?
elvis-presley-forever.com
I hope you have enjoyed this month's edition of the magazine. If you have any suggestions for content that you would like to see more of, please email us on our "Contact Us" form
Wishing you all the very best for the month ahead, and thank you again for contributing your stories on our Elvis Presley biography Survey of his fans!
Theresea (TLC)
Back to Top of page

Terms of Use | Privacy Policy | Site Map | Elvis Presley Forever Links Directory | Contact Us | Subscribe to "Elvis Presley Forever!" newsletter | Download Site as a Book | Home page | Elvis Presley biography Blog | About Us
=================================================
SITE DISCLAIMER: The Elvis Presley biography information and resources on this site are provided for your entertainment only. No content on this site is intended to be a substitute for therapy or professional advice. While all attempts have been made to verify information provided in this Elvis Presley biography publication, neither the author nor the publisher assumes any responsibility for errors, omissions or contrary interpretation of the Elvis Presley biography or Elvis Presley picture subject matter herein. There is no guarantee of validity of accuracy of any Elvis Presley biography content. Any perceived slight of specific people or organizations is unintentional. This Elvis Presley biography website and its creators are not responsible for the content of any sites linked to.
The Elvis Presley biography contents are solely the opinion of the author and should not be considered as a historical fact or authority on the facts. The author and the Publisher of Elvis Presley biography assume no responsibility or liability and specifically disclaim any warranty, express or implied for any products or services mentioned, or any techniques or practices described. The purchaser or reader of this Elvis Presley biography publication assumes responsibility for the use of these Elvis Presley biography materials and articles and information. Neither the author nor the Elvis Presley biography Publisher assumes any responsibility or liability whatsoever on the behalf of any purchaser or reader of these materials.
Description of site contents: This site contains Elvis Presley biography information, history on Elvis Presley life story, Elvis Presley pictures and photos, Elvis Presley song lyrics, Elvis Presley movie resources, free e-books and articles listed for your convenient search in subjects of: Elvis Presley pictures and photos, Elvis Presley song lyrics, Elvis Presley movie resources, Elvis Presley childhood, Elvis Presley Band members biography, Elvis Presley girlfriends, Elvis Presley spiritual medium stories, Elvis Presley Memphis mafia stories, Elvis Presley diary quotes, Elvis Presley movie and music details in relation to the Elvis Presley autobiography and interviews of friends and family members for the Elvis Presley biography website written by a fan for his fans.
=================================================

Back to Top of page Elvis Presley biography Newsletter