Elvis' Family Life: One For The Money, Nothing Like The Show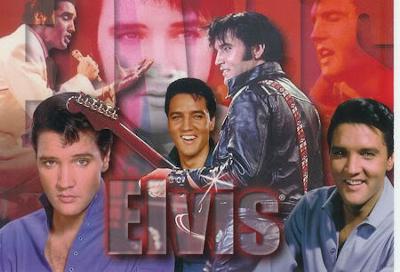 Elvis Presley wasn't just loved by his fans. He wasn't just The King on stage; he was also a man with a family. His life was a classic rags-to-riches story; but as money accumulated, it seemed that he and his family were yet again on a sudden spiraling descent, only this time it was more on the emotional than financial side.
Good or bad, there was no denying that Elvis was and still is among the most famous men who ever lived. And the only way to understand his ways is to take a peak at the various chapters of his family life.
Early Family Life
Elvis' family came from a long line of German, French, Scottish and Cherokee descent. Vernon Presley, his father, was a sharecropper and a truck driver who hailed from Fulton, Mississippi. Gladys Love Smith, his mother, was a sewing machine operator who came from Pontotoc County, in Mississippi. Elvis' family started when his parents married on June 17, 1933.
Elvis Presley was born in Tupelo, Mississippi. He had a twin named Jesse Garon who was stillborn. Having only one child, Elvis' family lived just a little over the poverty line. The family attended a church called Assembly of God located in East Tupelo.
Although Elvis' family wasn't considered dirt poor, it is said that they lost their home when they weren't able to pay the money they borrowed to build it. The eviction came at a time when his father was serving a prison sentence due to forgery of a check for only $8. The sentence was for eight months; even so, this incident left a big mark on the Elvis' family.
Elvis' Family At Graceland
At the age of 13, Elvis' family moved to Memphis. It was in the latter part of the 1940's but life here wasn't much different from when they were in Mississippi. They lived in a public housing unit.
Only when Elvis' career surged, which wouldn't happen for yet another nine years, did the family start to live comfortably. At age 22, Elvis had acquired enough money to buy a mansion from a doctor for $100,000.
Married Life
In May 1967, Elvis married Priscilla Ann Beaulieu in Las Vegas, Nevada. They had a daughter, Lisa Marie, who was born in 1968. The couple separated on February of 1972 and they shared custody of little Lisa. Eventually in 1973, Elvis and Priscilla were granted a divorce.
Get to know Elvis Presley's failures and success by checking out the free ebook download
Elvis Presley Biography
and take to heart his timeless memories from our dedicated website
http://elvis-presley-forever.com
http://elvis-presley-forever.com