Ask Billy Stanley About Elvis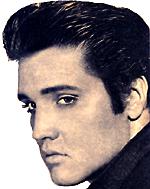 This Elvis Presley page is dedicated to providing quality information, pictures and articles for your entertainment. The contents of this Elvis Presley site is written by a fan for his fans about.
Hello Theresea, and all the Elvis fans!

It's been 13 years since I've done any interviews or done anything with the media because it seemed to me that all they wanted to do is negative stories about Elvis, so I took the high road. During that time I tried to think of a way that I could tell "my story" about the great and fun times I had with Elvis but every time I contacted a book publisher or someone in the television media it was the same old story, they wanted the sex, drugs and rock and roll stuff.


Just as it seemed that I was on an impossible mission a friend of mine, Ray Ashworth, introduced me to his friend Ben Dixon. We talked about the project that I've been working on and I waited to hear what he thought, expecting to hear the same old thing. He said he liked the idea and that his oldest son is named Presley, I knew then, that I had found the right people.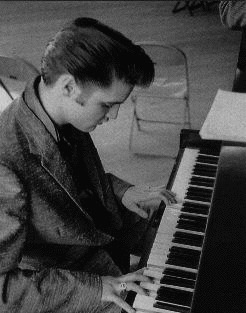 I'm now, going to give the Elvis fans back their "Hero" and let them know that their love for him is not been forgotten, that Elvis was more than just the "King of Rock and Roll" he was a King among men.

I'm also offering the fans a chance to ask the questions they would like to have answered through Elvis Presley Forever, if you have a question or a comment please send them to Theresea and she'll past them to me. Also, if you would like to find out more about the project please check out my website www.hounddogsridetoremember.com/

(We are going to start the ride on 11-15-09, and I would like to answer them during the trip. )



Thanks, Billy


Note: Submit your question about Elvis to Billy here and he will personally answer all your questions as he travels along on his journey.
- or if you don't have a special question for him, you can still send Billy a greeting and wish him well on his trip honouring Elvis....
What would you like to share with us about Elvis? We would love to share your thoughts about Elvis on this fan club site!


What would you like to share with us about Elvis?
We would love to share your thoughts about Elvis on this fan club site!
See what the latest Elvis Fan contributions have been:
Click below to see contributions from other visitors to this page...


Michael Bright Swainsboro , Georgia
Billy, Do you remember seeing either one of these telephones in Graceland..? Thank You, Michael Bright

Mikail
dear Billy!
Im Mikail from Sweden,
An have son who is a crazy Elvis fan he is about 8 years old,


I would like to know if you have any Elvis Presley ...

Christine England
Hi, I have been an Elvis fan since 1960 and will stand by and defend Elvis until the day I join him in heaven.(I hope). Seriously though, when Elvis died ...

Michelle Calabasas
it's a question really. I have found a pair of shoes, new leather black and gold with a coat of arms with a guitar, the name Elvis and a crown and it says ...

Is he or not?
Is Elvis still alive to this day? My parents have been researching and trying to find the answer. Please help us solve this mystery!

Barbara Sacramento Ca
I was born in 1948 and to this day have never believed that Elvis died. Call me stupid. It won't be the first time. I think some of the things written ...

Doris Burch, Jr. at marmeeorpapaj@comcast.com
I have a brother-in-law who says he was given Elvis Presley's authentic (not copies or reproductions) army dog tags by a friend sometime in the 70 or 80'...

mary urrutia san antonio,tx
I just want to say that I have loved Elvis since I was 6 or 7 years old. He is a great inspiration, and he was a wonderful son, I am a mother of 3 boys ...

franciis mission tx
i wanrt to know if elvis was kool

Anna-marie brown, 87 Shearwater Crescent, Barrow In Furness, Cumbria, LA14 3JP, England
As an avid Elvis fan for 32 yrs, i can never hear enough wonderful stories about him, i have read just about most of his books, some contradict his lifestyle ...

What was Elvis like to have as a Brother?
You were pretty young when your mother married Vernon Presley, so were you aware of who he was and how famous he was?

And did he treat you well?

What ...

Gis. Memphis Tenessee Not rated yet
My question is: is Elvis' spirit still a Graceland?

Debbie San Angelo Tx Not rated yet
I was given a book about Elivs after his death that had info on him from the time he was born clear thru to his death.It had pictures of his home in memphis,...

Stanley Sawicki, Palm Bay, Florida Not rated yet
I am 64 and seen Elvis on the Tommy Dorsey Show. I play drums in a band twenty Years ago and coverd many Elvis tunes. Well I made contact with a old ...

Will Stamps, Clinton, Utah Not rated yet
A Stamps family source has it that when Elvis was looking for a gospel backup group (didn't say which time period), he asked Frank Stamps to come on board....

Darja, Slovenia Not rated yet
Hello... i am Darja and i am 19 years old... im coming from slovenia... I I have been listening Elvis for a long time.. lets say 5 years...
I started ...

Jake Smith Kansas CIty Mo Not rated yet
Anyone know the address of the house on Old Saltillo Road when Elvis was born ?

jennifer, texas Not rated yet
How old was Elvis when he died???


Rob Not rated yet
Hi, I recently came into possession of an Elvis LP. Its the complete 50's masters and has never been opened, still sealed in the original packaging, and ...

Christina, NY Not rated yet
Theres a new Broadway musical opening in NY featuring the music of Elvis as he performed in collaboration with Johnny Cash, Jerry Lewis and Carl Perkins ...

felicia camden main Not rated yet
i want to merry him .Is he dead i want to make shure anser back tell him that i love him felicia

eap101 Not rated yet
New forum needs ELVIS fans, old and new.

Interesting topics.

http://2010elvislives.proboards.com/



Emily Mckeon Point Pleasant, New Jersey Not rated yet
I have been a huge Elvis fan for forever. I remember sitting around the family TV set and watching Elvis' performance on the Ed Sullivan show. All of ...

LOIS MARIE NELSON. OF GODFREY. IL Not rated yet
I KNOW AS I WAS TIRED OF NEGATIVE PAST OF BELOVED KING ELVIS. I FORGAVE HIM AS SOME WOMEN TOOK ADVANTAGES OF HIM FOR CHILD SUPPORT MONEY PLUS HIS NAME ...

Jan in Mobile, Alabama Not rated yet
I have been a loving, devoted, and dedicated fan of Elvis since I was 6 years old and that's 46 years I'm now 52. I still love, admire, and respect him ...

Hello to everyone who posts 'comments' and 'articles' here on my site.

I would like to just clear up why sometimes a 'comment' submitted may not be approved by me to be posted online here.

All Elvis fans are interested in reading other's points of view, and I certainly welcome you to express them here.

99% of the articles and their comments submitted by fans to the site are brilliant, and I love getting them and sharing them with the rest of you!

But when a 'comment' is submitted that is verbally attacking another Elvis fan, or likely to turn into an online fist fight, there has to be some control taken here.

So as the owner and operator of this website, I reserve the right to choose the comments that I approve for publishing.

My aim is to create a friendly Elvis Presley fan site, with all my visitors and contributors celebrating the life and work of Elvis in a loving and supportive environment, that is a safe to visit and fun for all members of the family to read and enjoy.

With that goal in mind, you now know that if you submit comments that are abusive or hateful in any way AT ALL, they will not be approved to go online.

So let's keep the site friendly and fun for all of us to enjoy and encourage even more people to listen to Elvis — and rock on!

- Theresea and the Elvis Presley Forever Team.

p.s. I also just want to say thank you to all the fantastic Elvis Presley fans that submit such wonderful questionnaires and articles to share on the site — I just love reading them and I really do appreciate all your effort in sharing your thoughts and feelings about Elvis — so keep them coming!



Download the free autobiography book version of "Elvis Presley Forever" with his life story in full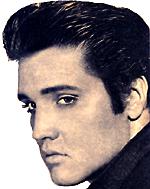 This autobiography page is dedicated to providing quality Elvis Presley biography information, pictures and articles for your entertainment. The contents of this Elvis Presley biography site is written by a fan for his fans.

What Elvis Presley biography information are you looking for?
Try a local search of our site for your answers

Back to Top of page

Terms of Use | Privacy Policy | Site Map | Elvis Presley Forever Links Directory | Contact Us | Subscribe to "Elvis Presley Forever!" newsletter | Download Site as a Book | HOME PAGE | Elvis Presley biography Blog | About Us
=================================================
SITE DISCLAIMER: The Elvis Presley biography information and resources on this site are provided for your entertainment only. No content on this site is intended to be a substitute for therapy or professional advice. While all attempts have been made to verify information provided in this Elvis Presley biography publication, neither the author nor the publisher assumes any responsibility for errors, omissions or contrary interpretation of the Elvis Presley biography or Elvis Presley picture subject matter herein. There is no guarantee of validity of accuracy of any Elvis Presley biography content. Any perceived slight of specific people or organizations is unintentional. This website and its creators are not responsible for the content of any sites linked to.
The Elvis Presley biography contents are solely the opinion of the author and should not be considered as a historical fact or authority on the facts. The author and the Publisher assume no responsibility or liability and specifically disclaim any warranty, express or implied for any products or services mentioned, or any techniques or practices described. The purchaser or reader of this publication assumes responsibility for the use of these materials and articles and information. Neither the author nor the Publisher assumes any responsibility or liability whatsoever on the behalf of any purchaser or reader of these materials.
Description of site contents: This site contains biography information, life story, pictures and photos, song lyrics, movie resources, free e-books and articles listed for your convenient search in subjects of: pictures and photos, song lyrics, movie resources, childhood, Band members biography, girlfriends, spiritual medium stories, Memphis mafia stories, diary quotes, movie and music details in relation to the autobiography and interviews of friends and family members for the website written by a fan for his fans.

=================================================