Elvis Presley Parkes Elvis festival — Cowra Elvettes, NSW, Australia article page
of the Elvis Presley biography story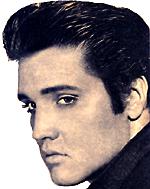 This Elvis Presley biography elvis presley page is dedicated to providing quality Elvis Presley biography information, pictures and articles for your entertainment. The contents of this Elvis Presley site is written by a fan for his fans about elvis presley.




A must for all Elvis lovers..


It is a must for anyone who considers themselves an Elvis fan. All those people together celebrating the Kings life and singing the King's music..fantastic stuff.


We love everything Elvis and often have Elvis theme nights.. I am a complete Elvis nut and so are most of my mates. We have some fantastic shots of the Parkes Elvis festival. Norm Bakker is in one, he is a well known tribute artist in NSW he is very very good.


These fans are a dedicated group of EP fanatics, "we are known around this area as the "Cowra Elvettes". There are usually 8 of us and we love to party in our Elvis gear.


Norm Bakker is our friend and he is a terrific tribute artist and his shows should not be missed. We love the Parkes festival its fab, we just love hanging out with other people who want to talk about the King... his life his music and his legacy. Thankyou ..... thankyou very much. Chris McIntyre Cowra NSW


ELVIS RULES !


ClubsNSW Parkes Elvis Festival


The Parkes Elvis Festival is a Festival held every January in Parkes, New South Wales.


The event is held on the second weekend in January, coinciding with Elvis Presley's birthday. With most events falling on the Friday, Saturday and Sunday. Parkes is a town with a population of 10,500, located 365 kilometres west of Sydney.


Parkes Elvis Festival √ 7th √ 11th January 2009

Elvis Presley Parkes attractions also include:

Elvis in the Parks Market

Busking Competition

Elvis Art Exhibition

Back to the Altar with Elvis


How it all began


Why an Elvis Festival in Parkes? Parkes has a bunch of passionate Elvis fans — one local Elvis fan has even changed his name to Elvis by deed poll and another local couple operated 'Gracelands Restaurant' for many years. The Festival concept was conceived by these and other passionate community members, who saw potential for a fun event. January was identified as the perfect time to stage the event, being a slow time in local tourism and also coinciding with Elvis Presley's Birthday (8th January). The first Festival was held in Parkes in January 1993.


The Festival has sparked a boom in awareness of Parkes as a tourist destination. Since the Australian move 'The Dish' hit the big screen, Parkes had been known as the home of Radio Telescope, but now all of a sudden the town had become widely recognised as the 'Elvis Capital of Australia'!


The event


Most of the Festival's events are held over 3 days (Friday, Saturday and Sunday), however each year the Program is extending and now more than 60 individual events are held across 5 days. The Festival Program features the Elvis Concerts in the club venues, an Elvis Gospel Church Service, a Street Parade, free Elvis in the Park entertainment and various other new novelty events such as the 'Back to the Altar with Elvis — Renewal of Wedding Vows', Where couples renew their wedding vows in the "Love Me Tender Archway"

Couples will be serenaded during the ceremony, with renewing your wedding vows Couples receive flowers, renewal certificates and commemorative photograph. 'Hunka Hunka Pancake Breakfast', the 'TransTank Miss Priscilla Dinner & Big Hair Competition'.


The CountryLink Elvis Express train from Sydney to Parkes return is an annual highlight for Festival visitors and a valuable partnership marketing activity. The Festival experience begins even before visitors arrive in town, as they are serenaded by Elvis all the way from Sydney.


The Festival's incredible growth


In January 2006 there were 5,000 attending the Festival, which was an incredible 40% increase on the 3,500 visitors in January 2005! As many as 6,000 visitors are expected to attend the 2007 event.


The Festival started out in January 1993 as a very small event held on one night only and with a few hundred people attending. In the first 10 years of the Festival there were a few more events added and it became a 2 day event, but there were still only a few hundred people attending. In 2004 and 2005 the Festival began to explode in popularity and word quickly spread across Australia about this fun and quirky event in a country town in NSW.


ClubsNSW Parkes Elvis Festival Background Information


Elvis Lennox Parkes' Local King!


Parkes is home to many unique characters and one in particular is ▒Elvis Lennox' — who has even changed his name to Elvis by deed poll!


Neville Steven Lennox (as he was christened) became fascinated with ▒The King' in 1959 at age 5 after viewing ▒Love Me Tender' (in which Elvis starred) at the Bourke Picture Theatre. Steve started collecting all things Elvis at this early age, but it wasn't until he was 16 that he really started to beef his collection up.


Now Steve and his wife Debbie have a room as large as a garage in their home packed full with Elvis memorabilia.


In 1997 the Lennox's made the pilgrimage to ▒Graceland' the famous home of Elvis in Tennessee, USA. The couple left from Parkes with 2 suitcases and returned with 8!


1997 also marked the year where ▒Steve' changed his name by deed poll to ▒Elvis'. "I'd never really used my given name of Neville, and asked Mum if she'd mind me changing it. She said it was my name, and I could do what I liked with it! That was when I decided that I would share a name with the great King."


The Lennox Private Elvis Collection is fascinating and well worth a look and is open to the public during the Elvis Festival.


Festival Visitor Profile
Elvis fans come in all ages, shapes and sizes, but here's what we know about our Festival visitors


Gender — 68% of attendees at 2006 Festival were female.


Age — 61% of visitors fall within the 45 to 64 years age bracket. There is also an increasing number of young Elvis fans and young families attending.


Geographic — The largest percentage of visitors are from the Sydney Metropolitan region (45%). A further 22% are from the Central West NSW region. 12% Coastal NSW, 11% Other NSW, 5% Canberra region and 5% from other States.


Occupation — The largest number of attendees are Professionals (24%), followed by retirees (18%).


Festival Visitor Enquiries: www.parkeselvisfestival.com.au Ph: 1800 624 365


Festival Media Enquiries: Monique Kronk, Festival Media & Marketing Coordinator Ph: (02) 6863 8860 Mob: 0427 462 428 E: monique.kronk@parkes.nsw.gov.au


Parkes hosts an annual Elvis Presley Festival in early January to celebrate Presley's birthday and to boost tourism. The first festival, held in 1993, was a one night event attracting 200 people. Over the next few years more events were added and the festival was extended to two days with a few hundred people attending. By January 2005 the attendance had increased to 3,500 people. In January 2006 there was a 40 per cent increase with 5,000 seeing the festival and it injected an estimated $8 million intothe Parkes economy.


The 2007 festival had over 60 events and was held over five days. More than 6,000 visitors were estimated to have attended. A new world record was set for the most Elvis impersonators in one location. SBS Independent commissioned a half-hour documentary on the festival, Elvis Lives in Parkes, which was shown on Australian television on 10 January 2007.


Parkes all shook up over Elvis festival

More than 6,000 visitors are expected to converge on Parkes in central west New South Wales for the annual Elvis Festival that starts today.


Organisers expect this year's festival will be the biggest yet, and the number of tourists attending its more than 60 events will increase by 20 per cent.


The first Elvis Festival attracted just 200 people who attended a concert.


Accommodation in Parkes has been booked out since last year's festival and hotels are also fully booked in neighbouring Peak Hill.


The president of the Elvis Revival Committee, Robert Steel, says the success of the festival is a tribute to Elvis.


"I think there's more Elvis fans now days than there used to be. I think they reckon Elvis is probably the most known person on the planet," he said.


Mr Steel says he started the festival to boost tourism and says he cannot believe how popular it has become.

"I thought maybe it would level out somewhere along the line but it just keeps on growing," he said.

A study by the University of Wollongong estimates last year's festival injected almost $8 million into the local economy.


Parkes in spin-out over Elvis world record

The Parkes Elvis Festival in central western New South Wales has broken the world record for the most Elvis impersonators in one location.


Organisers say the annual event also attracted a record of more than 6,000 visitors.


Festival publicity officer Monique Kronk says the highlight was the gathering of 147 Elvis impersonators in Cook Park on Saturday, which almost doubled the previous official world record.


"There was a lot of rhinestones and sequins, it was a bit glaring to the eyes. Most people are doing sort of a Vegas style with the cape and rhinestones ... there was even some female Elvis's, there was some child Elvis's and there was Jailhouse Rock look Elvis's, lots of different styles," she said.


She says organisers plan to raise the bar again next year.


"We want to meet the expectations that's been built by the media now and actually step up and make sure we deliver something new and exiting each year," she said.


"We'll do a debrief in the next week or two, not that it's confirmed but I would say we'd be looking at possibly some international tribute artists in feature years, potentially even next year."






Download the free autobiography book version of "Elvis Presley Forever" with his life story in full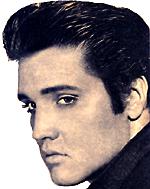 This autobiography page is dedicated to providing quality Elvis Presley biography information, pictures and articles for your entertainment. The contents of this Elvis Presley biography site is written by a fan for his fans.

What Elvis Presley biography information are you looking for?
Try a local search of our site for your answers

Back to Top of page

Terms of Use | Privacy Policy | Site Map | Elvis Presley Forever Links Directory | Contact Us | Subscribe to "Elvis Presley Forever!" newsletter | Download Site as a Book | HOME PAGE | Elvis Presley biography Blog | About Us
=================================================
SITE DISCLAIMER: The Elvis Presley biography information and resources on this Elvis Presley biography site are provided for your entertainment only. No content on this site is intended to be a substitute for therapy or professional advice. While all attempts have been made to verify information provided in this Elvis Presley biography publication, neither the author nor the publisher assumes any responsibility for errors, omissions or contrary interpretation of the Elvis Presley biography or Elvis Presley picture subject matter herein. There is no guarantee of validity of accuracy of any Elvis Presley biography content. Any perceived slight of specific people or organizations is unintentional. This Elvis Presley biography website and its creators are not responsible for the content of any sites linked to.
The Elvis Presley biography contents are solely the opinion of the author and should not be considered as a historical fact or authority on the facts. The author and the Publisher of Elvis Presley biography assume no responsibility or liability and specifically disclaim any warranty, express or implied for any products or services mentioned, or any techniques or practices described. The purchaser or reader of this Elvis Presley biography publication assumes responsibility for the use of these Elvis Presley biography materials and articles and information. Neither the Elvis Presley biography, author nor the Elvis Presley biography Publisher assumes any responsibility or liability whatsoever on the behalf of any purchaser or reader of these Elvis Presley biography, materials.
Description of Elvis Presley biography site contents: This site contains Elvis Presley biography information, Elvis Presley biography, history on Elvis Presley life story, Elvis Presley pictures and photos, Elvis Presley song lyrics, Elvis Presley movie resources, free e-books and articles listed for your convenient search in subjects of: Elvis Presley pictures and photos, Elvis Presley song lyrics, Elvis Presley movie resources, Elvis Presley childhood, Elvis Presley Band members biography, Elvis Presley girlfriends, Elvis Presley biography, Elvis Presley spiritual medium stories, Elvis Presley Memphis mafia stories, Elvis Presley biography, Elvis Presley diary quotes, Elvis Presley movie and music details in relation to the Elvis Presley autobiography and interviews of friends and family members for the Elvis Presley biography website written by a fan for his fans.
=================================================

Back to Top of page Elvis Presley biography

---