Elvis Presley Costumes: the Popular All-Kinds-of-Party Disguise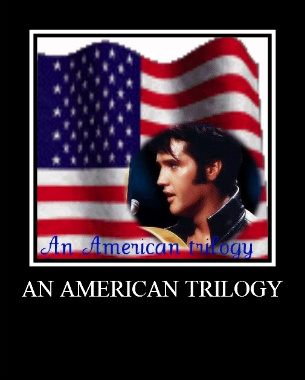 When Elvis Presley had his first recording, though not that professional, for his mothers birthday, he had no idea of how his songs would travel far and wide. But just as good as they were through, his songs definitely soared higher than expected and everything about him was phenomenal, from his songs to his costumes.
And what could be more descriptive of Elvis Presley than his costumes. Elvis Presley's costumes were his unique trademark, making him more popular than the rest of his co-entertainers.
Not Just a Simple Jail House Rock
There are lots of people who still go crazy over Elvis Presley. Just look at how many people still line up whenever there is a sale on Elvis memorabilia.
So if you have ever found yourself in the midst of preparing for a particular costume party and not just a simple jail-house-rock kind of thing, whether it is a Halloween or birthday party, you probably want to use Elvis Presley costumes not just because they are an all time favorite for any kind of party but you are a die-hard Elvis fan.
Here are some tips on how to come up with an Elvis Presley costume:
1. Hair and make-up
If you really want to reflect the typical Elvis Presley by using his costumes, you'd better start with the hair and make-up. You need to find those Elvis look-alike wigs that are being sold on the market or in novelty stores. You may opt for that standard Elvis look with sleekly combed hair with matching wide sideburns or the Rock Star wig with soft, classic rock star waves.
For the perfect finish, you may add some foundation if your skin is darker than Elvis's.
2. Sunglasses
Elvis was popular and widely recognized for his trademark sunglasses. It is one of those items that when not included, you can't simply say you are wearing an Elvis Presley costume.
3. Clothes
Of course, to complete the Elvis Presley costume, you need to wear clothes that reflect the archetypal Elvis look. You can wear long sleeves and sleek, bell bottom or flared pants. Just be sure to emphasize the wide collar and vinyl-looking fabric. Top it off with complete accessories such as rhinestones, sequins, belt, glitters, and gold studs.
All of these things represent a typical Elvis Presley costume. Costumes can make or break your look at the party. With an Elvis Presley costume, you'll definitely stand out.
Get to know Elvis Presley's failures and success by checking out the free ebook download
Elvis Presley Biography
and take to heart his timeless memories from our dedicated website
http://elvis-presley-forever.com