What Is an Elvis Presley Mp3?
by Helene Malmsio
(http://personal-enterprise-self-help-resources.com)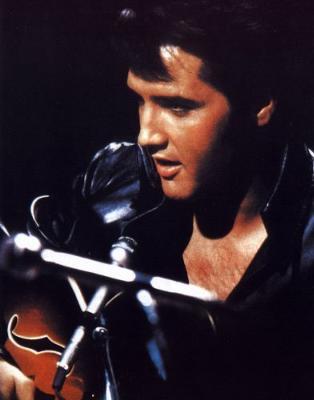 Times certainly have changed since the first Elvis Presley vinyl records came out in the 1050's. And while most of us have adapted to Videos, and CD's and now DVD's, some of us Baby Boomers are definitely struggling to keep up to date with all the technology now available for internet play of music and movies.

You may have seen advertisements to buy Elvis songs that you can `download` in what is known as the mp3 format, and you may be wondering what on earth that means to you as an Elvis fan.

Invented in 1991, MPEG (Motion Picture Experts Group) Layer 3 ` file type better known under the name of mp3 ` remarked itself in less than 10 months from the launch as the most performing audio format on the web. And it is no wonder: the sound is excellent, downloads are fast, and the variety of the products available in this format is overwhelming.

The huge competition in the online audio war between Real Audio and Shock Wave produced by Macromedia has been step over at once by the new comer.

Mp3 is digital form of compression audio streams that came to life after 15 years of acoustic research. Mp3 can make an audio file up to 12 times smaller than the original file.
Being so small the mp3file still has all the perceptible audio details, giving up only those that the human ear cannot hear.


According to the declaration of engineers from the Fraunhoffer Institute, a pioneer company in the mp3 technology, this system explores the properties of the human ear, trying to maintain the original sound quality, in the boundaries of what is possible. Although it is not as clear as an audio CD, an mp3 still is an enormous realization when it comes to sound quality for such a big compression rate.
Another huge advantage the mp3 format represents is the stocking capacity. Five minutes of music on a CD take up about 40 MB, but if they were in mp3 format they could take only 3, 5 MB.
For some, the Mp3s are a dream come true, for others the worst nightmare. In the confusion caused by technological revolution, we still cannot afford not to know what is legal and what is not. Recording companies have suffered great losses because of this format.
It is very simple to create and distribute mp3s. But this does not mean you have to give them to others unless you have the right to do that. It is legal to make mp3s out of an audio CD you bought, but it is illegal to give someone copies of those mp3s.
So when you next see some Elvis Presley songs or clips advertised in this format, you will know that you can buy them and download them to enjoy in private on your computer or audio player anytime that you want!
Whenever you want more self help information or tips about things that make your life Happier, Healthier or more Prosperous, come and see our site:
Do you want MORE out of life?
We believe that YOU deserve the best! The best health. The most happiness. And unlimited prosperity too. It's all possible when you help yourself using our FREE personal development resources and
free self help books.
You will be amazed at what only a few minutes on our site will do for you. Feel better NOW!
We're waiting for you at
http://personal-enterprise-self-help-resources.com