Lisa Marie Presley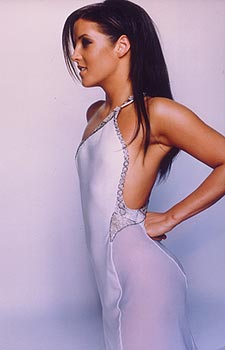 Lisa Marie Presley was born on May 1, 1967. This way exactly nine months from the day his parents, Elvis and Priscilla Presley, were married. She was born in Memphis Tennessee.

Lisa had a difficult relationship with her mother, Priscilla. Much of this was caused by the boyfriend of her mother, Michael Edwards. Years later, Edwards wroted a book titled "Priscilla, Elvis, and Me." Edwards was open about how he desired Lisa Marie.

She started using drugs at the young age of 14. After that, she was sent to many boarding schools and was kicked out of some of them. The last one she was expelled from was a Scientology-based school that was located in Los Angeles. She was unable to graduate before being kicked out for drug abuse. She has admitted drug use in her teen years, but also stated that she has not used drugs since she was 17.

She began her music career in 1992, by recording a demo. A duet with her father was made in 1997. The song was never official released to the radio, but it was shown as a video at the 20th Anniversary of Elvis.

She signed with Capitol Records in 1998 and had an album scheduled to be released in 2000. The process took a lot longer that anticipated, and it was not released until 2003. The album reached #5 on the billboard charts. This album and her second album are both certified platinum as of 2006.

Presley has had a very turbulent personal life. She was first married to Danny Keough in 1988. Keough was a musician as well. They had a boy and a girl together in 1989 and 1992, respectively. In 1994, they divorced in the Dominican Republic. Despite the divorce, Presley has remained a friend of Keough's and they have even made songs together since then. Keough even lives on her property in a guest house.

Presley got married to Michael Jackson in 1994 in the Dominican Republic. This happened just twenty days after the divorce with Keough.

Due to the allegations against Jackson in his sexual assault case, she was forced to play a big role in the story. Later, in 2005 she was called upon as a witness for the case. She was quoted as saying she believed he was wrongly accused. Jackson leaned on Presley heavily for emotional support during these times. Presley stated that Jackson was fighting a tough addictions to drugs during the entire ordeal.

In 2000 she was engaged to rock star John Oszajca. This was brief. She met Nicholas Cage at a party and soon broke off the engagement.

The relationship with Cage and Presley was a very turbulent one. They were married August 10, 2002, just ten days after Cage proposed. Cage was a huge Elvis fan and is rumored to be the only person not in the Presley family that has seen Elvis' Graceland bedroom.

The marriage lasted less than four months. Cage filed for divorce after 108 days. The process of getting a divorce actually lasted longer than the marriage itself.

In 1980, Lisa Marie Presley was appointed sole heir to the estate. The money was placed in a trust fund and she received it on her 25th birthday.