Elvis Presley Carolyn Jones article page
of the Elvis Presley biography story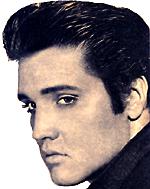 This Elvis Presley biography Carolyn Jones page is dedicated to providing quality Elvis Presley biography information, pictures and articles for your entertainment. The contents of this Elvis Presley site is written by a fan for his fans about Carolyn Jones.




From Wikipedia, the free encyclopedia

Carolyn Jones (April 28, 1929 ≈ August 3, 1983) was an American actress, she is best remembered for playing the role of Morticia Addams in the classic TV Series The Addams Family.

Born Carolyn Sue Baker in Amarillo, Texas, Jones joined the Pasadena Playhouse in 1947. She secured a contract with Paramount Studios and made her first film in 1952. In 1953, she married aspiring filmmaker Aaron Spelling (and converted to Judaism upon marriage), and her film career began to gain momentum. A role in House of Wax (1953) brought her good reviews, and she was cast in From Here to Eternity (also 1953), but illness forced her withdrawal. Donna Reed was cast in her role and won an Oscar for playing it. She appeared in Invasion of the Body Snatchers (1956), received a nomination for an Academy Award for Best Supporting Actress for The Bachelor Party (1957).

In 1958 she shared a Golden Globe Award for "Most Promising Newcomer" with Sandra Dee and Diane Varsi, and appeared with Elvis Presley in "King Creole: and the following year played "Frank Sinatra's character's girlfriend in Frank Capra's A Hole in the Head (1959). By 1963, she and Spelling were separated, and by 1964 they were divorced. In 1964 she began playing Morticia Addams in the television series The Addams Family, a role which brought her success as a comedienne and a Golden Globe Award nomination.

Her acting career began to decline after the end of The Addams Family in 1966, and while she continued to act, her roles were sporadic. While appearing in the television series Capitol in 1982, she was diagnosed with colon cancer and she played many of her scenes in a wheelchair.

Chemotherapy did little to slow the course of the disease and she died the following year at her home in West Hollywood, California at the age of 53 (she had married long-time boyfriend, actor Peter Bailey-Britton, a month earlier).

Carolyn told her sister, Bette Moriarty, that she wanted her epitaph to be, "She gave joy to the world".

She was entombed at Melrose Abbey Memorial Park Cemetery in Anaheim, California.






Download the free autobiography book version of "Elvis Presley Forever" with his life story in full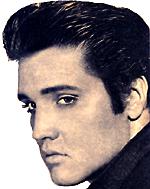 This autobiography page is dedicated to providing quality Elvis Presley biography information, pictures and articles for your entertainment. The contents of this Elvis Presley biography site is written by a fan for his fans.

What Elvis Presley biography information are you looking for?
Try a local search of our site for your answers

Back to Top of page

Terms of Use | Privacy Policy | Site Map | Elvis Presley Forever Links Directory | Contact Us | Subscribe to "Elvis Presley Forever!" newsletter | Download Site as a Book | HOME PAGE | Elvis Presley biography Blog | About Us
=================================================
SITE DISCLAIMER: The Elvis Presley biography information and resources on this Elvis Presley biography site are provided for your entertainment only. No content on this site is intended to be a substitute for therapy or professional advice. While all attempts have been made to verify information provided in this Elvis Presley publication, neither the author nor the publisher assumes any responsibility for errors, omissions or contrary interpretation of the Elvis Presley or Elvis Presley picture subject matter herein. There is no guarantee of validity of accuracy of any Elvis Presley biography content. Any perceived slight of specific people or organizations is unintentional. This Elvis Presley biography website and its creators are not responsible for the content of any sites linked to.
The Elvis Presley biography contents are solely the opinion of the author and should not be considered as a historical fact or authority on the facts. The author and the Publisher of Elvis Presley biography assume no responsibility or liability and specifically disclaim any warranty, express or implied for any products or services mentioned, or any techniques or practices described. The purchaser or reader of this Elvis Presley publication assumes responsibility for the use of these Elvis Presley biography materials and articles and information. Neither the Elvis Presley , author nor the Elvis Presley Publisher assumes any responsibility or liability whatsoever on the behalf of any purchaser or reader of these Elvis Presley biography, materials.
Description of Elvis Presley biography site contents: This site contains Elvis Presley information, , history on Elvis Presley life story, Elvis Presley pictures and photos, Elvis Presley song lyrics, Elvis Presley movie resources, free e-books and articles listed for your convenient search in subjects of: Elvis Presley pictures and photos, Elvis Presley song lyrics, Elvis Presley movie resources, Elvis Presley childhood, Elvis Presley Band members , Elvis Presley girlfriends, , Elvis Presley spiritual medium stories, Elvis Presley Memphis mafia stories, Elvis Presley , Elvis Presley diary quotes, Elvis Presley movie and music details in relation to the Elvis Presley autobiography and interviews of friends and family members for the Elvis Presley biography website written by a fan for his fans.
=================================================

Back to Top of page Elvis Presley biography