Elvis Presley Elvis movie years article page
of the Elvis Presley biography story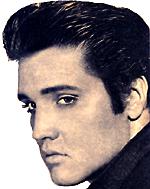 This Elvis Presley biography elvis movie page is dedicated to providing quality Elvis Presley biography information, pictures and articles for your entertainment. The contents of this Elvis Presley site is written by a fan for his fans about elvis movie.




In the 60's, the boys, Red West, Marty Lacker and Joe Esposito went everywhere with Elvis. Elvis was in great demand making back-to-back movies, as many as three a year. With the demanding activities of his busy life he had very little time at the end of the day for his own recreation.
So Elvis started taking uppers when his day of filming was coming to a close, Elvis and the boys would then go out for an evening of fun and games. During those demanding movie years, Elvis became dependant on pills to help him sleep, also to wake him up.
Although the movie making days were very demanding, Elvis enjoyed being part of these years, he enjoyed being on location with his friends, he loved being surrounded by all the young actresses on the set with him.
The Memphis Mafia boys loved being involved in the fame and glamour, too. They didn't think that being high was such a huge price to pay for being part of Elvis Presley's magical world.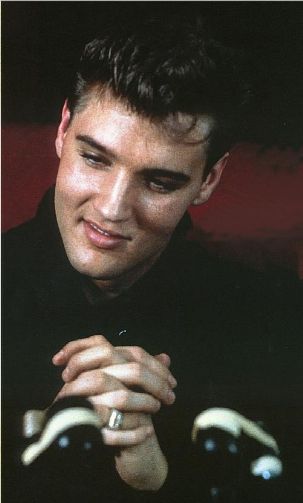 But as time went on the pills where becoming more frequent and in stronger doses. The boys no longer looked at popping pills as being fun — it became frightening!

Vernon Presley loved his son dearly and was very concerned about Elvis' growing dependence on the drugs. Vernon hired a private detective from 1969 to 1975 to find out how his son was getting the drugs.

When Vernon confronted Elvis with the information he had received. Elvis just smiled at his daddy and told him if he didn't drop the conversation, he would be cut off his 75,000 annual income.

Vernon didn't give up, he loved his son very much and wasn't about to ignore his alarming concerns for his sons health and well being. Vernon though that the Memphis Mafia boys were a bad influence on Elvis, so he fired them≈Elvis would rehired all his boy back.

Vernon always tried to stay close by his son, in case of a real emergency arising. And naturally, Vernon tried to save his son, but there seemed to be nothing he could do.





Download the free autobiography book version of "Elvis Presley Forever" with his life story in full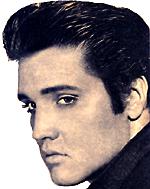 This autobiography page is dedicated to providing quality Elvis Presley biography information, pictures and articles for your entertainment. The contents of this Elvis Presley biography site is written by a fan for his fans.

What Elvis Presley biography information are you looking for?
Try a local search of our site for your answers

Back to Top of page

Terms of Use | Privacy Policy | Site Map | Elvis Presley Forever Links Directory | Contact Us | Subscribe to "Elvis Presley Forever!" newsletter | Download Site as a Book | HOME PAGE | Elvis Presley biography Blog | About Us
=================================================
SITE DISCLAIMER: The Elvis Presley biography information and resources on this Elvis Presley biography site are provided for your entertainment only. No content on this site is intended to be a substitute for therapy or professional advice. While all attempts have been made to verify information provided in this Elvis Presley biography publication, neither the author nor the publisher assumes any responsibility for errors, omissions or contrary interpretation of the Elvis Presley biography or Elvis Presley picture subject matter herein. There is no guarantee of validity of accuracy of any Elvis Presley biography content. Any perceived slight of specific people or organizations is unintentional. This website and its creators are not responsible for the content of any sites linked to.
The Elvis Presley biography contents are solely the opinion of the author and should not be considered as a historical fact or authority on the facts. The author and the Publisher assume no responsibility or liability and specifically disclaim any warranty, express or implied for any products or services mentioned, or any techniques or practices described. The purchaser or reader of this publication assumes responsibility for the use of these materials and articles and information. Neither the author nor the Publisher assumes any responsibility or liability whatsoever on the behalf of any purchaser or reader of these materials.
Description of site contents: This site contains information, history on Elvis Presley life story, Elvis Presley pictures and photos, Elvis Presley song lyrics, Elvis Presley movie resources, free e-books and articles listed for your convenient search in subjects of: Elvis Presley pictures and photos, Elvis Presley song lyrics, Elvis Presley movie resources, Elvis Presley childhood, Elvis Presley Band members biography, Elvis Presley girlfriends, Elvis Presley spiritual medium stories, Elvis Presley Memphis mafia stories, Elvis Presley diary quotes, Elvis Presley movie and music details in relation to the Elvis Presley autobiography and interviews of friends and family members for the website written by a fan for his fans.
=================================================