Birth And Childhood Of Elvis Presley article page
of the Elvis Presley biography story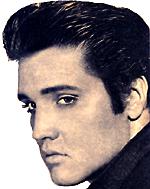 This Elvis Presley biography elvis presley birthday page is dedicated to providing quality Elvis Presley biography information, pictures and articles for your entertainment. The contents of this Elvis Presley site is written by a fan for his fans about elvis presley birthday.




1935 the 8th of January, Elvis Aron Presley was born in a two-room house in Tupelo, Mississippi. To Vernon Elvis Presley and Gladys Love Smith. His twin brother, Jesse Garon Presley, was stillborn, thus leaving him to grow up as an only child.

Elvis was given the middle name of Aron, with only one A, so he would always be a part of his brother Jesse Garon. Elvis Presley's Star sign is Capricorn. Elvis would often ponder a sense of incompleteness at having lost a part of himself he could never know. Jesse was buried the following day in Princeville Cemetery in an unmarked grave.


From Elvis's first moment on earth, until his Mother's death some twenty three years later, Gladys never stopped worrying about her son's every waking moment, and when she discovered her boy was a somnambulist (sleepwalker), she then also worried about his sleeping moments.


Her love for her son was a fawning, all consuming emotion that never stopped growing. Elvis asked his parents for a bicycle, but Gladys being very protective of Elvis was afraid he might fall off and hurt himself, and persuaded Elvis to get a guitar instead.


The Presley's attended the First Assembly of God Church whose Pentecostal services always included singing. Elvis liked to wander along the muddy banks of the Tupelo creek as he strummed his guitar at nightfall. Elvis Presley was raised both in East Tupelo and later in Memphis, Tennessee, where his family moved when he was 13.



In 1949 the family moved to Lauderdale Courts public housing development which was near musical and cultural influences like Beale Street, Ellis Auditorium and the Popular Tunes record store along with the Sun Studio about a mile away.



The surname Presley was Anglicized from the German Pressler during the Civil War. His ancestor Johann Valentin Pressler emigrated to North America in 1710. Pressler first settled in New York, but later moved to the South.



He was of mostly Scottish and English descent; the family also has Native American, German, and South African roots. His mother also claimed a Jewish heritage. Because of this, Elvis had a star of David placed on her tombstone. He also gave to Jewish charities in the Memphis area.



Elvis took up the guitar and practiced in the basement laundry room at Lauderdale Courts. He played gigs in the malls and courtyards of the Courts with other musicians who lived there. After high school he worked at Precision Tool Company, then drove a truck for the Crown Electric Company.


HERE ARE SOME FAN'S COMMENTS FROM OUR SURVEYS, ABOUT WHY THEY THINK ELIVS STILL ATTRACTS NEW FANS EVERY YEAR, EVEN LONG AFTER HIS DEATH?
It's his music, the loving and generous man that he was. The way every word to every song has a meaning just for you. Michelle


his music was amazing. Not only the lyrics but his beautiful voice is what made him the legend that he is. i know his music will never fade. ELVIS ROCKS!!! Nicky


I think ELVIS still attracts new fans because he had a nice voice and he was an excellent entertainer that still you enjoy see him on videos and DVD`S also there are people who they now him in person trough his life like his close friends, his band that they are live his memory trough Elvis virtual concerts, Books, CD`s etc so that's why that Elvis name is living forever. Christian


HE'LL ALWAYS BE THE BEST. Ellen


Because he is the best and you can understand most of his songs a couple you have to listen to but then you can understand them but mostly he did them with so much passion and love that it shines through every song. Christine


Because at that time he was different from other singers, so his uniqueness and amazing voice will always be remembered. Victoria


He is a legend and will always be, he was an amazing person in all that he accomplished in his life and people reolize that. Casey


How he can still reach out and touch each and everyone of us, thru his incredible voice (music) Melba


It starts with good marketing but in the end it is his voice, and the passion and charisma that eminates from many of his recordings. He epitomizes the American dream, and we are all fascinated by those stories. Chris


He was passionate about his music and also all his movies, songs and pictures have created a lasting legend. Don


his music was amazing. not only the lyrics but his beautiful voice is what made him the legend that he is. i know his music will never fade. ELVIS ROCKS!!! Nicky


Because of the charisma he had and the person he was, he never change his humble personality, and mostly and most important: He perform like no other performer had or will giving himself up in every performance, he was unique, and unique to his fans. We are still discovering music that was not released. Ida






Download the free autobiography book version of "Elvis Presley Forever" with his life story in full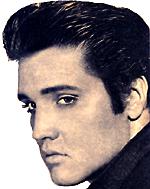 This autobiography page is dedicated to providing quality Elvis Presley biography information, pictures and articles for your entertainment. The contents of this Elvis Presley biography site is written by a fan for his fans.

What Elvis Presley biography information are you looking for?
Try a local search of our site for your answers

Back to Top of page

Terms of Use | Privacy Policy | Site Map | Elvis Presley Forever Links Directory | Contact Us | Subscribe to "Elvis Presley Forever!" newsletter | Download Site as a Book | HOME PAGE | Elvis Presley biography Blog | About Us
=================================================
SITE DISCLAIMER: The Elvis Presley biography information and resources on this Elvis Presley biography site are provided for your entertainment only. No content on this site is intended to be a substitute for therapy or professional advice. While all attempts have been made to verify information provided in this Elvis Presley biography publication, neither the author nor the publisher assumes any responsibility for errors, omissions or contrary interpretation of the Elvis Presley biography or Elvis Presley picture subject matter herein. There is no guarantee of validity of accuracy of any Elvis Presley biography content. Any perceived slight of specific people or organizations is unintentional. This Elvis Presley biography website and its creators are not responsible for the content of any sites linked to.
The Elvis Presley biography contents are solely the opinion of the author and should not be considered as a historical fact or authority on the facts. The author and the Publisher of Elvis Presley biography assume no responsibility or liability and specifically disclaim any warranty, express or implied for any products or services mentioned, or any techniques or practices described. The purchaser or reader of this Elvis Presley biography publication assumes responsibility for the use of these Elvis Presley biography materials and articles and information. Neither the Elvis Presley , author nor the Elvis Presley biography Publisher assumes any responsibility or liability whatsoever on the behalf of any purchaser or reader of these Elvis Presley materials.
Description of Elvis Presley biography site contents: This site contains Elvis Presley information, history on Elvis Presley life story, Elvis Presley pictures and photos, Elvis Presley song lyrics, Elvis Presley movie resources, free e-books and articles listed for your convenient search in subjects of: Elvis Presley pictures and photos, Elvis Presley song lyrics, Elvis Presley movie resources, Elvis Presley childhood, Elvis Presley Band members biography, Elvis Presley girlfriends, Elvis Presley spiritual medium stories, Elvis Presley Memphis mafia stories, Elvis Presley diary quotes, Elvis Presley movie and music details in relation to the Elvis Presley autobiography and interviews of friends and family members for the Elvis Presley website written by a fan for his fans.
=================================================

Back to Top of page Elvis Presley biography