Elvis Presley — Fan Survey Results
This page is dedicated to providing the site visitor with quality Elvis Presley biography fan`s survey results information from the site`s Elvis Presley Quiz, pictures and articles for your entertainment. The contents of this Elvis Presley site is written by a fan for his fans. If you recently submitted your fan survey to the site, it will soon appear on its own page like this.


Elvis Presley Biography fan`s survey results:

Deb
From: United States

1. How and when did you first hear about Elvis Presley?
: This feels like a strange question! I don't recollect ever NOT knowing of him. Elvis was a household name growing up. I was born July 5, 1954 in a rural village of appx. 60 residents. I was the youngest of 5 kids so there was a lot of Elvis playing at our house. Not to mention a whole lot of Shakin' going on! There isn't much to do in a town that small on saturday night! We became masters at entertaining ourselves. My oldest sister is a couple years younger then Elvis, therefore I grew up dancing to Elvis' music. My dad was born with the gift of playing music by ear. He could not read sheet music. BUT he could replicate anything he heard, he mastered several instruments but the accordion was his favorite. Can you imagine "Blue Moon of Kentucky" on the accordion? GREAT! I have a special sentiment for that song as Elvis recorded it the day I was born.

2. What was it that got you hooked on Elvis?
: I grew up listening to Elvis, seeing his pictures, reading about him in the news and watching his movies and specials. With so much exposure to the media and Elvis music, it seemed like Elvis was family. I cannot say that "I am hooked on Elvis". I adored Elvis and loved his music. Elvis was a role model for my generation. My parents would refer to his achievements and say things like "not bad for a poor boy, huh?" Or, "Pay attention! Notice how much you can accomplish when you just stick with it". My parents reminded me often that Elvis NEVER lost his love for God and people during his career. He remained the same inside, where it counts! He shared his wealth, his love and his intellect. I was taught that he was a kind man who remained loyal to his family, friends and his country. Because Elvis was a role model for my generation, my parents always emphasized Elvis' humanity. They understood my infatuation but they had a way of making teaching a "star struck" young girl that Elvis is not just a face on an album cover. Elvis is a real person with real feelings like everybody else.

3. If Elvis were alive, what would you like to say to him or ask him?
"My Message to Elvis": I guess with all that I have read, I no longer believe you are dead. Dead to the public maybe, but not truly dead. When I think of you, I see you in jeans and t-shirt, going about your day in the same way that I do. A blue collar boy! At least, that is what I would want for you! I was never fortunate enough to see you in concert or get a chance at a back stage pass so that I could get your autograph and shake your hand. I feel like I was cheated in that respect! It was one of the big desires of my teenage years. I have often wanted to tell you so many things, this could get lengthy. I hope you have found every happiness in your new life, wherever that might be. We all experience life differently. The journey is easier for some than for others. I cannot know for sure as we have never communicated, but I feel that you were always a regular guy who ended up living "somebody else' life". For that reason, I don't believe that you truly wanted all the fame and attention that you received, at least not so excessively. It must have been very frustrating for you to read about yourself in the media. You have been called a king, a teen idol, a rock star and I feel the real truth is that what you really wanted was to be able to entertain freely. I believe you wanted simple credit for being a good person, good dad, husband, son, cousin or friend. All that publicity and they ALL failed to paint the TRUE picture of Elvis. Elvis the REAL man. I want you to know that our family noticed. The news of your kindness and good deeds did not spread near as quickly as your fame, but we noticed! I am sure many did. I believe that "what does not kill us will make us strong". That being the case, I believe that you are now sharing your strength of character in the same way you shared your faith and kindness when we knew you as Elvis. I truly wish you the best now and always!

4. WHICH is your favourite Elvis Presley song or movie? And why is it your favourite?
: I enjoy listening to and dancing to all of his music. Elvis version of Amazing Grace has been known to make me cry, and that's good! It means that through his voice, God speaks to my heart. Jail House Rock is especially fun to dance to. Blue Moon of Kentucky is also very special.

5. Which is your favourite SUIT that Elvis wore on stage?
: Elvis looked great in everything but my favorite pics are those where he is dressed in casually.

6. Who do you think Elvis loved most in his life, his greatest love?
: God, family and his country.

7. Where were you and what were you doing when you heard that Elvis had died?
: I was at a family dinner at my moms house. You know the kind where all the in-laws and the outlaws attend! It felt like we had been hit by a train. The house went totally quiet it was a shock to everybody old and young. My mom said numerous times, after watching the fan chaos at Elvis concerts, "if I were that boy, I would find a way out! I don't know how he can stand it, he can't even take his daughter to the park in peace!" After hearing the news, I remember my mom saying "Well, maybe he's dead and maybe he is't. Money can't buy love but I bet it could buy some peace and quiet!". At the time I really believed Elvis was dead and I felt just crushed. However, my moms words stuck with me and as the years went by I came to realize that she might be right. Now I totally believe she was right.

8. Why do you think Elvis still attracts new fans every year, even long after his death?
: Elvis' music is fun and his voice always comes through so that one can understand the words. I have been to many dances where nobody seems interested in dancing. BUT, when the band plays a set of Elvis music, the floor is suddenly packed and everybody is singing!

Have you been to Graceland?...If so, would you like to share your experience or feelings on this site?
: Graceland is great! It is a reflection of Elvis and his relationship to his family. I can understand why Elvis chose Graceland for his home. It is a beautiful home, large enough to be comfortable and small enough to be cozy. We know we have chosen the right home when we walk in the door and we can hear it say "welcome home". Graceland is an expression of love and family. There is a saying, "a mans home is his palace". I believe that says it all!

Elvis was a trend leader and constantly "transformed" himself in his career, like Madonna & music stars are famous for doing nowdays. Which are your favourite "Elvis eras" in his career?
: Young raw musician,

Do you have a personal Letter to Elvis or Poem about or for Elvis that you would like to share on this site?

This may be included in our next book "Messages to Elvis". Add it here
:: I write poetry but as of yet, I haven't written any for Elvis. My poetry was always inspired by certain life events.

Would you like to tell us a little bit more about yourself to share on your own Elvis Presley Fan page?
: I am just a country girl. Born and raised in a small rural community where everybody knows everybody! I grew up in an era/area where neighbors were family and nobody locked their doors. There was trust and dependence on each other. For example, my dad other than being a musician, was also a carpenter and provided hair cuts for everybody at no charge. Another in town produced enough eggs for every family in town. Another, supplied babysitting as needed, another raised milk cows and another had a store. If a home was being built, everybody showed up to get it done! If there was a tragedy, everybody showed up to do what they could to provide the family with whatever was needed to survive. If there were more small American towns and fewer large ones, I truly believe that our country would be in better shape.

Do you collect Elvis music or memorabilia?
: Music, Books

How would you rate our Elvis Presley Biography site?
: Excellent

Do you have any suggestions on how we can improve this site for Elvis's fans?
: Keep up the good work!


Hello Deb

Thank you for your comments along with sharing your memories and feelings on our survey. Elvis has touched us all deeply, not only with his music and love for his fans, but also his warm caring nature which will always be remembered. He had an amazing voice, when Elvis sang it was from deep within, some of his songs were so close to his own sorrow it`s hard not to have a tear or two, when watching him perform you can feel the emotions over powering our king. Elvis was an amazing man who gave so much to the world. Deb, you have done a beautiful job of expressing yourself in our survey and your devotion to a truly beautiful man. I love your message to Elvis; I also love his Gospel song Amazing Grace, there are many songs I have been known to have a tear listening to the depth and passion in his music. Thank you also for your warmth in sharing your Graceland visit. I hope to someday visit his home.


Deb, below are the lyrics to your favorite song, Enjoy!

Blue moon, blue moon, blue moon,
keep shining bright.
Blue moon, keep on shining bright,
You're gonna bring me back my baby tonight,
Blue moon, keep shining bright.


I said blue moon of Kentucky
keep on shining,
Shine on the one that's gone and left me blue.
I said blue moon of Kentucky
keep on shining,
Shine on the one that's gone and left me blue.


Well, it was on one moonlight night,
Stars shining bright,
Wish blown high
Love said good-bye.


Blue moon of Kentucky
Keep on shining.
Shine on the one that's gone and left me blue.


Well, I said blue moon of Kentucky
Just keep on shining.
Shine on the one that's gone and left me blue.
I said blue moon of Kentucky
keep on shining.
Shine on the one that's gone and left me blue.


Well, it was on one moonlight night,
Stars shining bright,
Wish blown high
Love said good-bye.


Blue moon of Kentucky
Keep on shining.
Shine on the one that's gone and left me blue.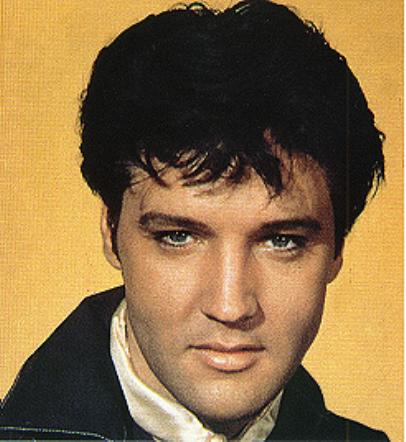 Back to Top of page


Terms of Use | Privacy Policy | Site Map | Elvis Presley Forever Links Directory | Contact Us | Subscribe to `Elvis Presley Forever!` newsletter | Download Site as a Book | Home page | Elvis Presley biography Blog | About Us
=================================================
SITE DISCLAIMER: The Elvis Presley biography information and resources on this site are provided for your entertainment only. No content on this site is intended to be a substitute for therapy or professional advice. While all attempts have been made to verify information provided in this Elvis Presley biography publication, neither the author nor the publisher assumes any responsibility for errors, omissions or contrary interpretation of the Elvis Presley biography or Elvis Presley picture subject matter herein. There is no guarantee of validity of accuracy of any Elvis Presley biography content. Any perceived slight of specific people or organizations is unintentional. This Elvis Presley biography website and its creators are not responsible for the content of any sites linked to.
The Elvis Presley biography contents are solely the opinion of the author and should not be considered as a historical fact or authority on the facts. The author and the Publisher of Elvis Presley biography assume no responsibility or liability and specifically disclaim any warranty, express or implied for any products or services mentioned, or any techniques or practices described. The purchaser or reader of this Elvis Presley biography publication assumes responsibility for the use of these Elvis Presley biography materials and articles and information. Neither the author nor the Elvis Presley biography Publisher assumes any responsibility or liability whatsoever on the behalf of any purchaser or reader of these materials.
Description of site contents: This site contains Elvis Presley biography information, history on Elvis Presley life story, Elvis Presley pictures and photos, Elvis Presley song lyrics, Elvis Presley movie resources, Elvis Presley biography free e-books and articles listed for your convenient search in subjects of: Elvis Presley biography, Elvis Presley pictures and photos, Elvis Presley song lyrics, Elvis Presley movie resources,Elvis Presley biography, Elvis Presley childhood, Elvis Presley Band members biography, Elvis Presley girlfriends, Elvis Presley spiritual medium stories, Elvis Presley Memphis mafia stories, Elvis Presley diary quotes, Elvis Presley movie and music details in relation to the Elvis Presley autobiography and Elvis Presley biography, interviews of friends and family members for the Elvis Presley biography website written by a fan for his fans.
=================================================

Back to Top of page Elvis Presley biography