Elvis Presley Gospel Music roots of Elvis Presley and his inspiration article page
of the Elvis Presley biography story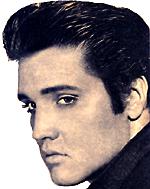 This Elvis Presley biography Gospel Music page is dedicated to providing quality Elvis Presley biography information, pictures and articles for your entertainment. The contents of this Elvis Presley site is written by a fan for his fans about Gospel Music.




Ironically, for all the controversy surrounding his early career, Elvis Presley's roots in religious music ran deep.


In Tupelo, Mississippi, Vernon and Gladys Presley were what was disparagingly referred to as poor white trash from the "wrong side of the tracks" at the east end of town.


Their Depression-era home (where Elvis was born in 1935) was a two-room shack on one of several dirt tracks forming a small community off Old Saltillo Road.


They belonged to a local Assembly of God Pentecostal church which played an important role in their lives. For Elvis Presley it provided an environment from which he would instinctively adopt the music, sound and accompanying body movements in his later rock and roll singing performances.


The African American form of music that became known as Rhythm & Blues (which also evolved from gospel songs) was also a part of Presley's childhood world and he probably heard it on a regular basis in the black section of Tupelo known as "Shakerag" (which was between Tupelo and East Tupelo, and was demolished in the 1960s as part of an urban renewal project).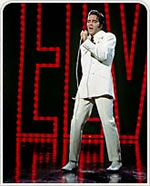 The church is said to have brought the Presleys, along with the rest of its desperately poor congregation, a message of hope wrapped around "Hell, fire, and brimstone" sermons.


For nearly a quarter century the Pentecostal movement was interracial and during the 1930s and 1940s many of these poor churches did not adopt the growing policy of racial segregation.


Although Vernon Presley's family was Pentecostal and his sister Nash Presley became a minister, his wife Gladys was Elvis's devoutly religious parent.


Her uncle Gains Mansell was also a Pentecostal preacher in East Tupelo whose interracial church services began with revival meetings held in a tent. Pentecostal church services started, centered and ended with music and everyone was encouraged to "make a joyous noise unto the Lord."


According to Presley biographer Peter Guralnick, Gladys Presley said that by the age of two her son was already trying to sing along in the church. A Pentecostal preacher would typically lead the congregation in prayer and both singing and prayer were accompanied by the waving of hands, the swaying of bodies and dancing about in the Holy Spirit.


As it almost always did in those settings, "when the Spirit strikes" the body would jerk as though hit by a bolt of lightning and frequently the worshipper would fall to the floor, rolling around and praying aloud (this is why outsiders referred to church members as "Holy Rollers" and their services as a "religious frenzy"). For instrumentation, these church services used a guitar, a tambourine or two and if they could afford one, a well-worn piano and perhaps a used piano accordion.


Church services lasting three hours and held several times a week were filled with music as Pentecostals gyrated their hips, shook their legs, clapped and waved their arms while belting out pounding, rhythmic songs such as Down By the Riverside, When The Saints Go Marching In and Standing On The Promises. There were also more serene songs sung with great emotion like The Old Rugged Cross and Softly and Tenderly (Jesus is calling).


In 1948 the Presley family left Tupelo, moving 110 miles northwest to Memphis, Tennessee. Here too, thirteen-year-old Elvis lived in the city's poorer section of town and attended a Pentecostal church. At this time, Presley was very much influenced by the Memphis blues.


While Elvis Presley was a teen cataclysm with millions of American girls screaming at the sight of him, his own church viewed Presley's gyrations on stage as an affront, labelling it the Devil's work and a mocking of the Baptism of the Holy Spirit.


Presley records were condemned as wicked and Pentecostal preachers thumped their pulpits with Bibles, warning congregations to keep heathen rock and roll music out of their homes and away from their children's ears (especially the music of "that backslidden Pentecostal pup, Elvis Presley").


People who decades later would be considered part of the religious right spoke out vigorously against Presley including Cardinal Spellman. In its weekly periodical, the Roman Catholic Church added to the criticism in an article titled "Beware Elvis Presley."


In August, 1956 in Jacksonville, Florida a local Juvenile Court judge called Presley a "savage" and threatened to arrest him if he shook his body while performing at Jacksonville's Florida Theatre, justifying the restrictions by saying his music was undermining the youth of America.


Throughout the performance Presley stood still as ordered but poked fun at the judge by wiggling a finger. Similar attempts to stop his "sinful gyrations" continued for more than a year and included his often noted January 6, 1957 appearance on The Ed Sullivan Show (during which he performed the spiritual number "Peace in the Valley") when he was seen only from the waist up.


His Hand In Mine (1960) was the title of Elvis' first gospel album. During his '68 Comeback Special Elvis said his music came from gospel. As heard in the 2005 televised special, Presley told a reporter that he "knew every gospel song there is."


Despite his church's attitude, gospel music was a prominent part of Presley's repertoire throughout his life.


From 1971 to his death in 1977 Presley employed the Stamps Quartet, a gospel group, for his backup vocals. He recorded several gospel albums, earning three Grammy Awards for his gospel music. In his later years Presley's live stage performances almost always included a rendition of "How Great Thou Art," the 19th century gospel song made famous by George Beverly Shea.


More than forty-five years later (and twenty-four years after his death) the Gospel Music Association finally inducted him into their Gospel Music Hall of Fame (2001).


Well-Known Gospel Songs recorded by Elvis Presley:


∙ How Great Thou Art

∙ He Touched Me

∙ Peace In The Valley

∙ He Is My Everything

∙ Help Me

∙ Why Me, Lord?

∙ Amazing Grace

∙ Swing Down Sweet Chariot

∙ Blue Christmas


He Touched Me was a 1972 gospel album by Elvis Presley which sold over 1 million copies in the US alone. and earned Presley his last Grammy award


Track listing for Elvis Presley Album "He Touched Me"

1. "He Touched Me" √ 2:40

2. "I've Got Confidence" √ 2:23

3. "Amazing Grace" √ 3:36

4. "Seeing Is Believing" √ 2:55

5. "He is My Everything" √ 2:42

6. "Bosom of Abraham" √ 1:37

7. "An Evening Prayer" √ 1:56

8. "Lead Me, Guide Me" √ 2:42

9. "There Is No God But God" √ 2:21

10. "A Thing Called Love" √ 2:27

11. "I, John" √ 2:18

12. "Reach Out to Jesus" √ 3:13


"Amazing Grace" is one of the most well-known Christian hymns. The words were written by John Newton; they form a part of the Olney Hymns that he worked on, with William Cowper and other hymnodists.


Lyrics for "Amazing Grace"
Amazing grace! (how sweet the sound)

That sav'd a wretch like me!
I once was lost, but now am found,
Was blind, but now I see.

'Twas grace that taught my heart to fear,
And grace my fears reliev'd;
How precious did that grace appear,
The hour I first believ'd!

Thro' many dangers, toils and snares,
I have already come;
'Tis grace has brought me safe thus far,
And grace will lead me home.

The Lord has promis'd good to me,
His word my hope secures;
He will my shield and portion be,
As long as life endures.

Yes, when this flesh and heart shall fail,
And mortal life shall cease;
I shall possess, within the veil,
A life of joy and peace.

The earth shall soon dissolve like snow,
The sun forbear to shine;
But God, who call'd me here below,
Will be forever mine.

Some versions of the hymn include an additional verse:
When we've been there ten thousand years,
Bright shining as the sun,
We've no less days to sing God's praise
Than when we'd first begun.

This verse is not by Newton. It was originally from a hymn called Jerusalem, My Happy Home. It was added to a version of "Amazing Grace" by Harriet Beecher Stowe, as it appears in her novel Uncle Tom's Cabin. Uncle Tom has pieced the lyrics of several hymns together; those who learned the lyrics from the novel have assumed that it belongs.

Some versions include still another verse:
Shall I be wafted through the skies,
on flowery beds of ease,
where others strive to win the prize,
and sail through bloody seas.

This verse has been recorded by Pete Seeger and Arlo Guthrie. The verse really belongs with the hymn, "Am I a Soldier of the Cross?" by Isaac Watts.


Recordings of "Amazing Grace"

The hymn has been recorded by countless artists over the last century. Two versions have made the UK Singles Chart; between 1970 and 1972, a version by Judy Collins spent 67 weeks in the charts, a record for a female artist, and peaked at number 5. In 1972, an instrumental version by the Pipes and Drums and Military Band of the Royal Scots Dragoon Guards spent five weeks at number one, also reaching the top spot in Australia. Likewise another artist, Hayley Westenra, released this song on her album Pure and this album did incredibly well, selling 19,068 copies in its first week of sales alone.


In addition to recording the hymn, Joan Baez also opened the US portion of Live Aid, the legendary 1985 concert for African famine relief, with a performance of "Amazing Grace".

Folk singer Arlo Guthrie closes many of his concerts with a version of "Amazing Grace" that includes a spoken retelling of its origin.

The composer Frank Ticheli has written a version of Amazing Grace that is frequently performed by various wind ensembles throughout the United States.

Celtic-influenced punk band the Dropkick Murphys have made several recordings of Amazing Grace, all of which feature the use of bagpipes.

Christian metal band Stryper recorded a heavy metal version of Amazing Grace, titled 10,000 years, which came out in their album 2005 album Reborn

Chris Squire of Yes also has recorded a bass solo version of Amazing Grace on the Rhino's rerelease of 'Going For The One' album.

The Groundhogs did a version of Amazing Grace for their Who Will Save The World? album.

Another version was used as the ending song for the Japanese drama series Shiroi Kyoto(2003-2004 version).

There is also another bass solo version of this played by Victor Wooten. The main theme of the song is mainly played with harmonics. He often plays it at concerts.






Download the free autobiography book version of "Elvis Presley Forever" with his life story in full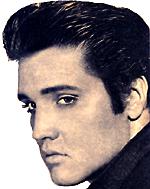 This autobiography page is dedicated to providing quality Elvis Presley biography information, pictures and articles for your entertainment. The contents of this Elvis Presley biography site is written by a fan for his fans.

What Elvis Presley biography information are you looking for?
Try a local search of our site for your answers

Back to Top of Elvis Presley Gospel Music page

Terms of Use | Privacy Policy | Site Map | Elvis Presley Forever Links Directory | Contact Us | Subscribe to "Elvis Presley Forever!" newsletter | Download Site as a Book | HOME PAGE | Elvis Presley biography Blog | About Us
=================================================
SITE DISCLAIMER: The Elvis Presley biography information and resources on this Elvis Presley biography site are provided for your entertainment only. No content on this site is intended to be a substitute for therapy or professional advice. While all attempts have been made to verify information provided in this Elvis Presley biography publication, neither the author nor the publisher assumes any responsibility for errors, omissions or contrary interpretation of the Elvis Presley biography or Elvis Presley picture subject matter herein. There is no guarantee of validity of accuracy of any Elvis Presley biography content. Any perceived slight of specific people or organizations is unintentional. This Elvis Presley biography website and its creators are not responsible for the content of any sites linked to.
The Elvis Presley biography contents are solely the opinion of the author and should not be considered as a historical fact or authority on the facts. The author and the Publisher of Elvis Presley biography assume no responsibility or liability and specifically disclaim any warranty, express or implied for any products or services mentioned, or any techniques or practices described. The purchaser or reader of this Elvis Presley biography publication assumes responsibility for the use of these Elvis Presley biography materials and articles and information. Neither the Elvis Presley biography, author nor the Elvis Presley biography Publisher assumes any responsibility or liability whatsoever on the behalf of any purchaser or reader of these Elvis Presley biography, materials.
Description of Elvis Presley biography site contents: This site contains Elvis Presley biography information, Elvis Presley biography, history on Elvis Presley life story, Elvis Presley pictures and photos, Elvis Presley song lyrics, Elvis Presley movie resources, free e-books and articles listed for your convenient search in subjects of: Elvis Presley pictures and photos, Elvis Presley song lyrics, Elvis Presley movie resources, Elvis Presley childhood, Elvis Presley Band members biography, Elvis Presley girlfriends, Elvis Presley biography, Elvis Presley spiritual medium stories, Elvis Presley Memphis mafia stories, Elvis Presley biography, Elvis Presley diary quotes, Elvis Presley movie and music details in relation to the Elvis Presley autobiography and interviews of friends and family members for the Elvis Presley biography website written by a fan for his fans.
=================================================

Back to Top of page Elvis Presley biography