Elvis Presley Dee Presley article page
of the Elvis Presley biography story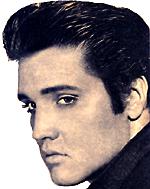 This Dee Presley page is dedicated to providing quality Elvis Presley biography information, pictures and articles for your entertainment. The contents of this Elvis Presley biography site is written by a fan for his fans about Dee Presley.
As Elvis played his guitar with his orchestra of crickets and billowing frogs he thought of the local girls, Davada Elliot who was sure to become one of the prettiest girls in Montgomery Country.
With flowing blonde hair, flawless skin, and her eyes as blue as the deep sea. James Elliot, her father, was quite a stern man who bought his daughters up with the strictest of up bringing, would not compromise their religious beliefs.
Davada Elliot was kept at a far distance from natural thing like movies, boys and the bobby sox culture that swept throughout the forties.
Even still, she liked excitement, and would get board very easily. There was little doubt she could settle into family life with a local boy and live her life in her home town.
This young girl wanted to see the Country and do so many different things. As the years went by there were plenty of young local ya hoo's snapping at her heels. Davada wanted little to nothing to do with these Southern hillbillies in the standard issue dirty overalls.
The kind of man she was after was only heard of in magazines and books, a real prince charming. A lot of girls were more than happy to marry one of the boys from town and have a small tribe of children, just to save being alone.
This young ladies father had a nice boy chosen for her as it was the way back then, but even the thought of the routine life as a bored farm housewife sent chill's down her spine.
Davada Elliot set her mind, she was to have none of this going on, she set off to Clarksville all done up like she had finally discovered womanhood in search of who would pay the price of her dreams.
Davada was most definitely not going cheap, in those days the only thing a woman had to give was herself, but this was much more than just letting some guy take her to bed and it was settled.
Davada had made up her list of credentials and they were as follows, the man of her dreams would be instantly a gentleman, a good earner, master of the house, the ideal role model to father her children, and topping the list, of course he is to be very handsome.
At the same he would always be impressionable by Davada, her beauty and respectability. In actual fact, she thought "the best way for woman to exert her strength would be to let him believe she had no strength at all."
A mentally strong woman, she believed could get what she wanted without even opening her mouth. She looked for men who were sexually potent to take control of her in the same way her father had, to rule the domain, as one would say.
Even though these men were the ones she resented and feared most, as well as the ones least likely to bow down to the wishes of a mere woman, to shower her with attention and gifts, flowers and be romantic.
As the American dream is meant to be for all young ladies. Love was what drove her forward towards an identity of her very own.
The usual happy family with the nice children, nice car, the family home with the picket fence, and great friends would be the end result of her dreams, this to her was her destiny.
She once said "if there was to be a content woman, she was going to be it."
It seemed quite clear to Davada, she wouldn't get the things she was looking for in Clarksville, Tennessee. Asking herself, but where to from here?
Her two brothers had found work at Ford Motors Company and asked her if she wanted to stay with them while she looked for employment. This seemed a good option for her at this time.
After her graduation from the local high school, Davada packed her bags and headed for her brothers home in the big city Detroit Michigan.
In the summer of 1942. After some time Davada visited her father in Clarksville, she had changed quite considerably since last seeing her father.
This young lady had become, "Dee," a woman of identity, style and sophistication. Changing her name alone was enough for her father to realize she was no longer the innocent country girl, but a city version of the little girl that she was.
Changing her name would be a statement to her father that being the change from the country gal to the City girl, it also became a perfect metaphor for everything that she stood for, youthful, energetic and unattainable, furthermore the way she would always stay.
The child-woman she would be forever, keeping her child innocence but, be a full woman equally. Upon returning from visiting with her father, a friend Jean Elrod fixed her up with a double date with some soldier that was placed at Fort Campbell Kentucky.
From the moment Dee saw her date, this man seemed to full fill all she had dreamed of, before she left her home town in search of the man of her dreams.
Dee Elliot had met Bill Stanley, a tall man of six feet with a moustache, with quite a broad chest full of medals, from battle ribbons to honors of bravery, in Europe, this man was General Patton's personal bodyguard.
This was the man Dee had been looking for, standing for all the things forbidden as a young girl by her father. This man was of worldly experience, dangerous, not to mention sexy, but he was a married man.
But somehow after lengthy periods at war forgot his wife and fell in love with Dee on that breezy summers night as they worked there way through the fairgrounds.
Before long they saw one another again before Bill was told he would be going back to war in Europe. He turned to Dee saying, "I'll be seeing you soon," with a kiss good night, Bill then said to her, "some day when you grow up a little I'll marry you".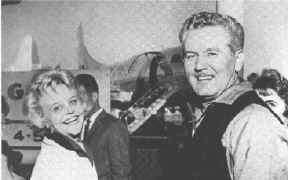 On the 1st of February 1949, at Camp Pickett Dee and Bill were married, against the wishes of her father. The wedding involved the military style, as they emerged as husband and wife, the happy couple walked arm in arm beneath a row of crossed, gleaming sabres.
It seemed as little as a month of marriage to Bill Stanley was more than enough to displease Dee of any romantic ideas about her husband being a sentimental man. Settling into the army life at Fort Monroe, Virginia. Wasn't easy for Dee, as she became bored and life on the Port she found, day after day seemed to offer the same.
Her husband would return home in the evenings for dinner, then they would sit together listening to music and talking then go to bed. Dee desperately wanted motherhood, Looking forward to the day she would be involved in raising her own children.
Because of Dee' blood type, being RH negative blood, type A; the RH factor in those days were likely to involve complications with childbirth, her pregnancy did not go smoothly along with the feelings of her marriage was also a concern.
In Dee' succeeding months of pregnancy, she was struck with complications at seven months with acute appendicitis. She was rushed to the base hospital. Her husband was unable to be found. If ever there was a time he was needed this was it.
Dee was in extreme pain and an emergency operation was necessary, the operation was successful, but her baby was unfortunately lost . Dee not only suffered the loss of her first baby but also the support and comfort she needed from her husband, Bill didn't even know about Dee' condition until after it was over.
Dee and Bill continued their marriage after patching things up between them. The following year 1950, Dee lost her second baby due to an early miscarriage, and naturally feeling the emptiness of future doubts of being able to have a child. But her sadness and personal loss was interrupted with her husband being needed in South Korea, once again Bill was off to do battle.
Dee was left behind faced with the possibilities of never seeing her husband again, with those thoughts Dee decided to leave the States and move to Japan to be with Bill when he is on leave from the war front.
It was late 1951, before Dee could move, by this time Dee hadn't heard from Bill in months. Dee settled in the Port City of Yokahama waiting for her man. One day there he was, finally Bill was with her.
Dee fell pregnant with her third baby, she would spend the next nine months anxious but with the silent fear of not knowing if her baby would go full term. She was under close observation of an Army surgeon and a kindly Japanese "mamasan" helping her through the most difficult stages in this precious time of her life.
On the 18 of January, 1953, Dee gives birth to a baby boy, her first son, calling him William Job Stanley, jr. Cradling her son in her arms, thanking God for her precious gift and allowing for her the longing dreams of motherhood to be possible.
Two months later Dee became pregnant again, she was hoping this time for her new baby to be a little girl. Bill and Dee decided to move back home, Dee was happy to be going back to the States.
Being back home Bill had his good moments along with his bad, giving Bill Stanley a son Dee had hoped this would help Bill realize the joy along with the responsibilities of fatherhood.
Dee began to recognize it was obvious there is little hope of any secure or permanent improvements, slowly things began to fade. Dee would turn to relatives in Huntsville to get her through this pregnancy, her half-brother Richard Neely and his wife Edith, lived there.
Edith was there by Dee' side helping her through another difficult birth. Her new addition was a healthy baby boy born December 1953. Dee had wanted a baby girl and was a little disappointed, but her new son Richard Earl Stanley, looked more like her than her husband. Dee made a comment, saying Richard was "almost too pretty to be a boy."
In 1954 Dee was once again pregnant, Dee and Bill became proud parents of son number three calling him David Edward Stanley, weighing 13 ponds and 3 ounces, David's nick name in the maternity ward was "Samson."
Dee' husband was now chief warrant officer, Bill was also aware his marriage was on its way down stream, to try and save the marriage Bill resigned his commission and reenlisted as a noncommissioned officer to save any other transfers.
But what Bill Didn't realize, was that Dee had planes of her own with her three boys. Dee said "nothing was ever going to hurt them or go wrong for them again."
1957, Dee was living in Fort Eustis, Virginia, with her boy's. Also the year of the pelvis. A time where Elvis Presley's body movements on the screen were not accepted and cause such an outrage, tagging Elvis as Rock "N" Rolls first outlaw.
In January 1958, Bill received papers for Oreans, France. Dee and the boys went to her home town because her father had taken ill and James hadn't had the chance to see his three grandsons, Dee and the boys stayed with James Eliot for about a month.
While staying with her father, Dee tried not to let her unhappiness be known in her fathers company, but James could see his daughters loneliness. One day Dee turned to her father, concerned about moving to Europe. She then explained to James that her and Bill haven't been getting along for sometime. James sat with Dee on the porch listening, while gently wiping away her tears, telling her to be strong.
Reassuring his daughter, that her and the boys would always be welcome to stay with him if ever she needed, letting her know that he would send money if she needed to get home.
Within a few months things were taking its toll on Dee, she began thinking more about her fathers offer , with plans to take her boys back to Clarksville, get a job with hope for the better to come her way.
Her thoughts were interrupted, with the base chaplain saying "Mrs. Stanley?" She felt immediately something was wrong as he spoke in a serious, compassionate tone, and from the expression on his face her thoughts turned to her father, she feared her father was dead.
The base chaplain was on official business informing Dee , Bill was being transferred to Frankfurt, Germany. Dee once again packed things up and had her children ready for another move, another home.
Stay Tuned For More About The Life Of Dee- Presley
To Be Continued
ELVIS was very religious, at times he would sit with his Aunt Nash, Vernon's sister, who was an ordained Minister, and talk with her about the teachings of the Bible.


Elvis Was deeply moved by Gospel and Spiritual music.


Elvis' belief of life after death was one he often talked about.


ELVIS PRESLEY died on 16 AUGUST 1977, AGE 42….


THE KING WAS DEAD.


The world was stunned, and filled with disbelief; Elvis's death had such a great impact sending shock waves through the Nation and the world.


We his fans were unwilling to let him go, we would not let him die. It would that we needed the myth almost more than we needed the man.


Then the rumors began. Reports of Elvis being alive hit the Newspapers and Magazines.


At first Elvis was seen in Kalamazoo, Michigan, later reports of Elvis being spotted in Peoria, Illinois and then on a farm near Birmingham, Alabama.


It seems although we cannot touch him physically yet neither can we let him go


The myth of Elvis Presley transcends the man—He has become immortal.


ELVIS PRESLEY speaks of his existence in the world beyond, and reveals his existence in the Afterlife.

Elvis lives


Not just in our memories, but in another dimension from which he has communicated.


For the past six months Elvis has given overwhelming proof of his identity, he has given a message to the world he left just about a year ago.


"I AM WHOLE, I AM WELL, I AM HERE!"
With these shattering words Elvis Presley's spirit reached across the gulf that separates his world from ours, to communicate with his step brother David Stanley and David's mother Dee Presley, in a spine-tingling two-hour sйance arranged just a few days short of the day when the king of rock died.


David and Dee looked on wondering whether this was truly a contact, Elvis's spirit spoke of the conversations he had with the family before his death, secrets and experiences they had known but not publicized, places they had been and shared together.


David Stanley, talked to Elvis, "it was unbelievable "David was at Elvis's home Graceland, the day Elvis passed away.


The medium used the exact words Elvis spoke two days before he died—"I'll be around, I'll take care of you. The startled relatives at the sйance were shaken but impressed.


Dee Presley added, "oh yes, ELVIS was here, I know. It was a definite psychic contact."


Several months of communications with the king Elvis Presley was conducted in privacy, through a timid, softly spoken housewife and mother, her name is Dorothy Sherry.


It is professor Hans Holzers profession to investigate unusual claims in parapsychology, and sift the genuine from the false or doubtful: but nine months of investigations have convinced him that Elvis Presley has been in continual contact with Dorothy Sherry who's role as the psychic go –between was neither chosen or desired, Dorothy Sherry, at first felt an acute source of embarrassment and fear, until she began to understand what was taking place.


Dorothy Sherry never met Elvis Presley, she didn't consider herself a fan of any kind, Hans spoke to a friend of Dorothy and her mother, and verified these circumstances.

Elvis Presley communication came to Dorothy spontaneously, and in a sense, unwanted (but she has since accepted it) Dorothy's case is one of the most evidential instances of spirit communication in Hans Holzors twenty five years as a practicing parapsychologist and researcher.


Hans says, he also knows why Elvis picked Dorothy Sherry to be his spokes woman in the world of flesh; he believes Dorothy's very lack of interest in Elvis's career and fame, her status as a simple housewife, was ideally suited to make his attempt to communicate the more believable and the evidence there for much stronger.


At first, Hans had his doubts about the whole matter, and especially when dealing with a very well known personality about whom there is much information.


But Hans doesn't have the slightest doubt that Dorothy never read any books about Elvis, or newspaper stories concerning him.


The evidence obtained through Dorothy's entranced lips, with so many intimate details of Elvis's life, either unpublished or unknown to the public.


During the hours of in depth investigations, and interviews, actual trance experiments and other professional tests, Hans felt he could not possibly doubt the authenticity of this account from the beyond.


Just as the final sйance convinced the relatives that Elvis is very much "alive" and able to communicate with our world.


With breath taking accuracy, Elvis revealed details of his life and family, his home and personality that are simply to rich in detail and possessed of their human mood and flavour of Elvis, to be derived from research.


At the final sйance took place at New York hotel suite, Elvis's surprised family members confessed they saw Elvis pace the room, heard his laughter, and were struck word after word, by the mannerism and peculiarities of mood changes so characteristic of the Elvis Presley they knew in life.


The emotions displayed during the sйance drained all whom attended, while leaving Dorothy, the medium, shaken and crying as she passed on the emotionally charged words of the start.


As a candle was lit in front of a simple photograph of Elvis.


A short time later Dorothy had relaxed sufficiently to allow the spirit of Elvis to impress her, the sйance began.


Within moments, the tense expression on the family's faces turned to shock surprise, as the medium established direct contact with the singer.


It was obvious that Elvis recognized them, even though Dorothy had no idea who Dee or David were.


Through the medium, however, Elvis made it clear he understood the significance of this confrontation, to prove his true identity from the beyond.


Dorothy Sherry's face changed from placid to a near likeness of Elvis, who now controlled her, statements came from Elvis in a rapid succession which left no doubt about his identity.


Elvis revealed intricate details of Los Vegas Hilton Hotel, where he many times performed.


Dorothy had never been to Los Vegas.


Dorothy had never met David Stanley before the sйance, she had no idea who he was when she entered the room, there is of course no way she could have acquired such intimate knowledge.


Elvis also mentioned the night they had spent singing gospel songs in hotel rooms, during those cross-country tours. None of which is public knowledge, and all of it is quite true.


Then Elvis directed a message to Dee Presley concerning the last phone call anxiously sought after a traumatic argument in a previous call had strained their relationship, Elvis made the call to Dee the day he died, and no one but Dee Presley would have known of it, certainly not Dorothy Sherry.

Elvis admitted to having been a psychic healer, and on that one and only occasion he had healed the injured leg of a friend.


The incident proved to be authentic, according to David Stanley.


At the sйance Elvis revealed that he was in a state of total paranoia before his passing, very concerned about his security, because of the threats against his life—a fact that only David Stanley and a handful of intimates knew.


Elvis spoke of private conversation he had with his body—guard David Stanley just days before his death.


"I'll take care of you, even if I'm not here",


Elvis displayed a intimate knowledge of David's career goals, including his thoughts of being a photographer and David's desire to be as famous as his idol.


Tears streamed down the mediums face, as Elvis spoke of his fears and anxieties, his great concern at being alone after his mothers death, a side of Elvis never shown in public, only known to his closest relatives and friends.


Practically before Dorothy was entranced, Elvis asked for Charlie Hodge, a musician and close friend of Elvis, concerned over his well-being.


Elvis brought up the interest in reincarnation and the many conversations he and David had on the subject.


Elvis also described his palatial home, Graceland, in much detail, he mentioned his grandmother and two of his favorite pieces of jewelry–all of which corresponding to the facts.


Elvis spoke of his mother, now with him in the world of spirit, he spoke of Gladys weakness, while she was living, concerning alcohol: a fact which was never publicized for obvious reasons, but which, according to the family is never the less entirely accurate.

After the spine tingling sйance Elvis's relatives felt absolutely certain that he had been in the room with them.


Elvis's stepmother Dee and stepbrother David both said they felt Elvis's spirit; they could actually feel him pacing the room and feel him into their minds.


Elvis revealed intricate details of Las Vegas Hilton Hotel, where he many times performed.


Dorothy never met David Stanley before the sйance, she had no idea who he was when she entered the room, there is of course no way she could have acquired such intimate knowledge.


Elvis also mentioned the night they had spent singing gospel songs in hotel rooms, during these cross—country tours.


None of which is public knowledge, all of it is quite true.


Then Elvis directed a message to Dee Presley concerning the last phone call anxiously sought after a traumatic argument in a previous call had strained their relationship, Elvis made the call to Dee the day he died, and no one but Dee Presley would have known of it, certainly not Dorothy Sherry.


Elvis admitted to having been a psychic healer, and on that one and only occasion he had healed the injured leg of a friend.


The incident proved to be authentic, according to David Stanley.



At the sйance Elvis revealed that he was in a state of total pararioia before his passing, very concerned about his security, because of the threats against his life—a fact that only David Stanley and a handful of intimates knew.
"I talked to Elvis—it was unbelievable," said David, Elvis's half—brother and body guard.


Dorothy Sherry, the medium used the exact words Elvis had said some two days before he died:


"I'll be around…. I'll take care of you."
"As he was at the sйance, is the way David remembers Elvis."


Dee Presley confirmed that she and Vernon had both received threats by phone against Lisa Marie when she was small.


"Dee said, "It has never been published."


The stepmother said she also knew Elvis tried to contact her just before he died.

"Dee did receive information—which only one other person knew—Elvis tried reach her on the day of his death."


Dee added with emotion: "Yes, Elvis was here, I know."


Dorothy touched on things she couldn't of known about Dee's life, it was a definite contact.


The subjects Elvis talked about through Dorothy were things closest to the Kings heart.

Elvis's family members are absolutely convinced they were in the presence of Elvis Presley's spirit.


What Elvis Presley biography information are you looking for?
Try a local search of our site for your answers

Back to Top of page

Terms of Use | Privacy Policy | Site Map | Elvis Presley Forever Links Directory | Contact Us | Subscribe to "Elvis Presley Forever!" newsletter | Download Site as a Book | HOME PAGE | Elvis Presley biography Blog | About Us
=================================================
SITE DISCLAIMER: The Elvis Presley biography information and resources on this Elvis Presley biography site are provided for your entertainment only. No content on this site is intended to be a substitute for therapy or professional advice. While all attempts have been made to verify information provided in this Elvis Presley biography publication, neither the author nor the publisher assumes any responsibility for errors, omissions or contrary interpretation of the Elvis Presley biography or Elvis Presley picture subject matter herein. There is no guarantee of validity of accuracy of any Elvis Presley biography content. Any perceived slight of specific people or organizations is unintentional. This Elvis Presley biography website and its creators are not responsible for the content of any sites linked to.
The Elvis Presley biography contents are solely the opinion of the author and should not be considered as a historical fact or authority on the facts. The author and the Publisher of Elvis Presley biography assume no responsibility or liability and specifically disclaim any warranty, express or implied for any products or services mentioned, or any techniques or practices described. The purchaser or reader of this Elvis Presley biography publication assumes responsibility for the use of these Elvis Presley biography materials and articles and information. Neither the Elvis Presley biography, author nor the Elvis Presley biography Publisher assumes any responsibility or liability whatsoever on the behalf of any purchaser or reader of these Elvis Presley biography, materials.
Description of Elvis Presley biography site contents: This site contains Elvis Presley biography information, Dee Presley Elvis Presley biography, history on Elvis Presley life story, Elvis Presley pictures and photos, Elvis Presley song lyrics, Dee Presley Elvis Presley movie resources, free e-books and articles listed for your convenient search in subjects of: Elvis Presley pictures and photos, Dee Presley Elvis Presley song lyrics, Elvis Presley movie resources, Elvis Presley childhood, Elvis Presley Band members biography, Elvis Presley girlfriends, Elvis Presley biography Dee Presley stepmother, Elvis Presley spiritual medium stories, Elvis Presley Memphis mafia stories, Elvis Presley biography Dee Presley step-mother, Elvis Presley diary quotes, Elvis Presley movie and music details in relation to the Elvis Presley autobiography and interviews of friends and family members for the Elvis Presley biography website written by a fan for his fans.
=================================================

Back to Top of page Elvis Presley biography