Elvis Presley Elvis Lisa Marie Presley article page
of the Elvis Presley biography story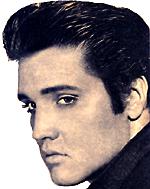 This Elvis Lisa Marie Presley page is dedicated to providing quality Elvis Presley biography information, pictures and articles for your entertainment. The contents of this Elvis Presley biography site is written by a fan for his fans about Elvis Lisa Marie Presley.This Elvis Lisa Marie Presley page is dedicated to providing quality Elvis Presley biography information, pictures and articles for your entertainment. The contents of this Elvis Presley biography site is written by a fan for his fans about Elvis Lisa Marie Presley.
Lisa is a close friend of her father's ex-girfriend Linda Thompson.
In 2003, after advice from Thompson's record producer and then-husband David Foster, she launched a career as a singer.


Her debut album was called To Whom It May Concern and reached #5 on the Billboard 200 albums chart.
To promote it she performed in a concert in the UK, something her father never did.


Presley released her second album, Now What, in 2005 and it reached #9 on the Billboard 200.



Presley married her first husband Danny Keough on October 3, 1988.


They had two children together, Danielle Riley (born May 19, 1989) and Benjamin Storm (born October 21, 1992). Presley divorced Keough on May 6, 1994.

Two weeks later she shocked the world by marrying Michael Jackson on May 18, 1994. The marriage lasted 18 months.
There was speculation that Jackson, who owns The Beatles catalog, wanted to buy Elvis's catalog too.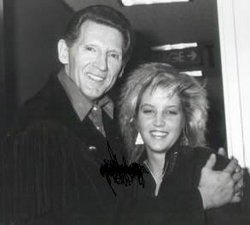 There was also wide speculation Jackson married Presley for various public relations purposes. The two divorced on January 18, 1996.


On August 10, 2002 she married Nicolas Cage, someone well-known for his Elvis-obsession.
They were together for only three months and divorced in 2002 (Cage later remarried).


In 2005 Presley was said to be dating her guitarist, Michael Lockwood.


The story of her parents' life together and her birth and childhood until her father's passing in 1977 was recounted in her mother's 1985 book, Elvis and Me.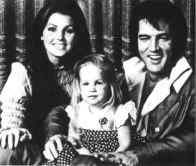 KING: Were you very close to your father?


LISA-MARIE PRESLEY: Yes.


KING: It was a daddy-daughter kind of thing?


L.-M. PRESLEY: Yeah, very much.


KING: What was he like as a father?


L.-M. PRESLEY: Very adoring, very sweet. Very -- I mean, I knew that he was crazy about me.


KING: Did you know what he was to the world at 9?


L.-M. PRESLEY: Yeah. You know, in some weird way I definitely got sort of grooved into the whole idea early on. So I don't know how that happened. It just kind of -- it just was -- that was my life. I didn't know any different.


In a world obsessed with her father — to the point that many refuse to believe he is dead -Lisa Marie Presley finds his name more of a curse than a blessing.


Elvis' only daughter will chat happily about her family — daughter Danielle, Son Ben, ex-husbands Danny Keough, Michael Jackson and mum Priscilla.


She'll talk freely about her work, her attempts at acting and her recent efforts in the recording studio.


But the mere mention of her dad, who died nearly 15 years ago when she was only nine, and Lisa Marie's responses come through gritted teeth. "I am aware of being born famous.


All my life I've had strangers asking me about my father and what it's like to be his daughter, I'm sick of it!"


Now 24, Lisa Marie is still the spitting image of the king of rock, but her voice is an assertive Californian rasp, rather than an echo of his southern drawl.


And Lisa would rather talk about the things that distance her from Elvis than the endless comparisons that are inevitably made whenever she appears in public.


"For a long time I used to believe I would never be anything but Elvis' daughter, never having my own identity. Now I am determined to make a life for myself.


I can't live my life in the shadow of my father's image forever. I want to do my own thing ... I want to have my own success.


Maybe as an actress, maybe as a singer, maybe as a mother. Whatever it is, I want to be totally in control of my own destiny."


What she calls "just being a mother" seems to have been the making of Lisa Marie.


The birth of Elvis' grand daughter Danielle, now almost three years old, has forced maturity onto the former wild child.

"Becoming a mother and facing the everyday problems of a demanding child — and believe me, Danielle can be very naughty at times — I have grown up.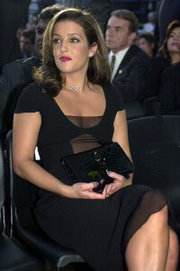 My mother warned me having kids makes you face yourself ... know your limitations. Now I know what she means. And before you ask , my mother does not rule my life.

She offers advice, but only when I ask. Danny and I are new parents, so we have spoiled our baby terribly. I suppose I'm only doing the same my daddy did with me.


Staying at home with my baby has made me think about many things... like what I was put on this earth for."


While her belief in Scientology appears to answer the " why? " in her life, what Lisa Marie does is easily dealt with.


For the past year she has spent six hours a day, three days a week studying stage and screen acting at the reputable Wilshire Theatre. But despite her clear commitment, her father's name closes more doors than it opens.


I have auditioned for movie roles, just like the rest of my drama class, but it seems that my name has been a setback.


I've had my share of disappointments ... because many producers don't believe I'm taking acting seriously.


They think I'm just riding on the name Presley. But then I think about how my daddy was criticized at the beginning, and it gives me the willpower to keep going.


I'm no wimp, and I'm not about to give up after the first obstacle," says Lisa Marie.


Danny and Lisa Marie's life long friend Charlie Hodge (who was a personal friend and sang harmony with Elvis on stage for five years) believe that Lisa Marie could become a successful recording artist because she has a wonderful singing voice.


"Even as a child, Lisa Marie would sit by the stereo and quietly listen to her father's recordings, over and over again.


She has certainly inherited an ear for music from Elvis. Lisa Marie has a very sharp sense when it comes to music, " says Charlie Hodge. " If she doesn't make it as a singer, she would make a great record producer."


Over and above her ambition to become an actress, Lisa Marie is trying her hand at recording an album in Nashville, in the very studio where her father played his last session in 1971.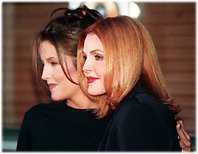 ∙ Her debut album To Whom It May Concern was certified Gold.

∙ Her father called her Injun, Yisa and Buttonhead.

∙ She is a member of the Church of Scientology (John Travolta introduced her and her mother to the religion).

∙ She has suffered from depression.

∙ She recently stated on Oprah she is 5'2. [[1]]

∙ She is a recovering drug addict who began using drugs at thirteen, but with active help from the Church of Scientology was reportedly free of drugs by the age of seventeen.

∙ In 2002 she testified before a hearing of the United States Congress to speak out against medicating children for mental disorders (the practice is also condemned by the Church of Scientology).

∙ Her second album,Now What was her first album to have a Parental Advisory sticker. Although, an edited version of the album is available.

Charities

Lisa Marie Presley supports several charities, including:

∙ Presley Place, which combats homelessness in Memphis.

∙ CCHR, a Scientology connected group that opposes psychiatry and psychiatrists.

∙ LEAP, Literacy, Education and Abilities Program, a Scientology connected group affiliated with Applied Scholastics that promotes L. Ron Hubbard's studying techniques.

Discography

Albums:

∙ 2003 To Whom It May Concern #5 U.S.

∙ 2005 Now What #9 U.S.

Singles:

∙ 2003 "Lights Out" #16 UK


What Elvis Presley biography information are you looking for?
Try a local search of our site for your answers

Back to Top of page

Terms of Use | Privacy Policy | Site Map | Elvis Presley Forever Links Directory | Contact Us | Subscribe to "Elvis Presley Forever!" newsletter | Download Site as a Book | HOME PAGE | Elvis Presley biography Blog | About Us
=================================================
SITE DISCLAIMER: The Elvis Presley biography information and resources on this Elvis Presley biography site are provided for your entertainment only. No content on this site is intended to be a substitute for therapy or professional advice. While all attempts have been made to verify information provided in this Elvis Presley biography publication, neither the author nor the publisher assumes any responsibility for errors, omissions or contrary interpretation of the Elvis Presley biography or Elvis Presley picture subject matter herein. There is no guarantee of validity of accuracy of any Elvis Presley biography content. Any perceived slight of specific people or organizations is unintentional. This Elvis Presley biography website and its creators are not responsible for the content of any sites linked to.
The Elvis Presley biography contents are solely the opinion of the author and should not be considered as a historical fact or authority on the facts. The author and the Publisher of Elvis Presley biography assume no responsibility or liability and specifically disclaim any warranty, express or implied for any products or services mentioned, or any techniques or practices described. The purchaser or reader of this Elvis Presley biography publication assumes responsibility for the use of these Elvis Presley biography materials and articles and information. Neither the Elvis Presley biography, author nor the Elvis Presley biography Publisher assumes any responsibility or liability whatsoever on the behalf of any purchaser or reader of these Elvis Presley biography, materials.
Description of Elvis Presley biography site contents: This site contains Elvis Presley biography information, Elvis Presley biography, history on Elvis Presley life story, Elvis Lisa Marie Presley, Elvis Presley pictures and photos, Elvis Presley song lyrics, Elvis Presley movie resources, Elvis Lisa Marie Presley, free e-books and articles listed for your convenient search in subjects of: Elvis Presley pictures and photos, Elvis Presley song lyrics, Elvis Presley movie resources, Elvis Presley childhood, Elvis Lisa Marie Presley, Elvis Presley Band members biography, Elvis Presley girlfriends, Elvis Presley biography, Elvis Presley spiritual medium stories, Elvis Presley Memphis mafia stories, Elvis Presley biography, Elvis Presley diary quotes, Elvis Lisa Marie Presley, Elvis Presley movie and music details in relation to the Elvis Presley autobiography and interviews of friends and family members for the Elvis Presley biography website written by a fan for his fans.
=================================================

Back to Top of page Elvis Presley biography