Elvis Presley Connie Stevens article page
of the Elvis Presley biography story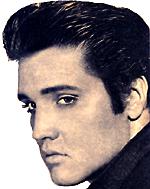 This Connie Stevens page is dedicated to providing quality Elvis Presley biography information, pictures and articles for your entertainment. The contents of this Elvis Presley biography site is written by a fan for his fans aboutConnie Stevens.
Connie Stevens

From Wikipedia, the free encyclopedia Connie Stevens (born August 8, 1938) is an American actress and singer.

She was born Concetta Rosalie Anna Ingolia in Brooklyn, New York, a daughter of Peter Ingolia (known as musician Teddy Stevens) and singer Eleanor McGinley.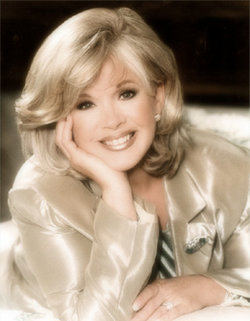 The real name of her father is Peter Ingolia, and Connie adopted his stage name of Stevens as hers. Her parents were divorced and she lived with grandparents. At age eight, she started attending Catholic boarding schools. Actor John Megna was her half-brother.

Coming from a musical family, she formed a singing group called The Foremost, the other three vocalists went on to fame as The Lettermen. In 1953, Stevens moved to Los Angeles with her father.

When she was sixteen, she started another singing group, The Three Debs. She enrolled at a professional school, sang professionally and appeared in local repertory theatre.

Stevens then started working as a movie extra. After appearing in four B movies, Jerry Lewis saw her in Dragstrip Riot and cast her in Rock-A-Bye-Baby. Soon after that, she signed a contract with Warner Brothers.

She played 'Cricket Blake' in the popular Television detective series Hawaiian Eye from 1959 to 1962, a role that made her famous. In a televised interview on August 26, 2003, with Larry King on CNN's Larry King Live, Stevens recounted that while on the set of "Hawaiian Eye" she was told she a telephone call from Elvis Presley.

She didn't believe it, but in fact it was him, inviting her to a party, saying he would come to her house and pick her up personally. They dated for a time and she says they remained lifelong friends.

Her first album was titled Concetta (1958). She had minor hits with the songs Blame It On My Youth, Looking For A Boy, and Spring Is Here.

After making several appearances on the Warner Bros. hit TV series 77 Sunset Strip, she recorded the hit novelty song Kookie, Kookie, Lend Me Your Comb, a duet with one of the shows stars, Edward Byrnes.

She also recorded the hit single Sixteen Reasons (1961). Other releases were Why'd You Wanna Make Me Cry?, Mr. Songwriter, and Now That You've Gone.

Stevens felt she should be given a raise in 1962, and during the dispute with the studio she was placed on suspension. She was also angered over being denied a chance to audition for the lead in the upcoming Warner Bros. musical My Fair Lady.

The differences between her and Warner Bros. were patched up long enough, however, for her to star as Wendy Conway in the TV sitcom Wendy And Me (1964)-(1965) with George Burns, who also produced the show.

She also worked in summer stock, and she starred in the Broadway production of Neil Simon's Star Spangled Girl with Anthony Perkins.

Connie Stevens has had two husbands, actor James Stacy (married 1963-divorced 1967) and singer Eddie Fisher (married 1967-divorced 1969). She is the mother of actresses Joely Fisher and Tricia Leigh Fisher.

In the 1970s, Stevens started singing the Ace Is The Place theme song on Ace Hardware TV commercials in Southern California, was a guest on the Dean Martin Celebrity Roast a few times, had a regular role on the 1986 TV series Rowdies and appeared numerous times on the Bob Hope USO specials, including his Christmas Show from the Persian Gulf (1988).

Among her charitable works, she founded the Windfeather project to award scholarships to Native American Indians. In 1991, Stevens received the Lady of Humanities Award from Shriners Hospital and the Humanitarian of the Year Award by the Sons of Italy in Washington, DC.

Stevens developed her own cosmetic skin care product line, Forever Spring, and in the 1990s opened the Connie Stevens Garden Sanctuary Day Spa in Los Angeles.

In 1994, she issued her first recording in several years, Tradition: A Family at Christmas, along with her two daughters.

She has also made nightclub appearances and headlined in major Las Vegas showrooms.

Connie Stevens has a star on the Hollywood Walk of Fame at 6249 Hollywood Boulevard in Hollywood, and she has a star on the Star Walk in Palm Springs.


Filmography

 Young and Dangerous (1957)

 Eighteen and Anxious (1957)

 Dragstrip Riot (1958)

 Rock-a-Bye Baby (1958)

 The Party Crashers (1958)

 Parrish (1961)

 Susan Slade (1961)

 Palm Springs Weekend (1963)

 Two on a Guillotine (1965)

 Never Too Late (1965)

 Way... Way Out (1966)

 The Last Generation (1971)

 The Grissom Gang (1971)

 Scorchy (1976)

 Sgt. Pepper's Lonely Hearts Club Band (1978) (Cameo)

 Grease 2 (1982)

 Back to the Beach (1987)

 Tapeheads (1988)

 Love Is All There Is (1996)

 James Dean: Race with Destiny (1997)

 A Healing (1997) (producer, director, writer, cinematographer, and editer only)

Returning Mickey Stern (2002)


What Elvis Presley biography information are you looking for?
Try a local search of our site for your answers

Back to Top of page

Terms of Use | Privacy Policy | Site Map | Elvis Presley Forever Links Directory | Contact Us | Subscribe to "Elvis Presley Forever!" newsletter | Download Site as a Book | HOME PAGE | Elvis Presley biography Blog | About Us
=================================================
SITE DISCLAIMER: The Elvis Presley biography information and resources on this Elvis Presley biography site are provided for your entertainment only. No content on this site is intended to be a substitute for therapy or professional advice. While all attempts have been made to verify information provided in this Elvis Presley biography publication, neither the author nor the publisher assumes any responsibility for errors, omissions or contrary interpretation of the Elvis Presley biography or Elvis Presley picture subject matter herein. There is no guarantee of validity of accuracy of any Elvis Presley biography content. Any perceived slight of specific people or organizations is unintentional. This Elvis Presley biography website and its creators are not responsible for the content of any sites linked to.
The Elvis Presley biography contents are solely the opinion of the author and should not be considered as a historical fact or authority on the facts. The author and the Publisher of Elvis Presley biography assume no responsibility or liability and specifically disclaim any warranty, express or implied for any products or services mentioned, or any techniques or practices described. The purchaser or reader of this Elvis Presley biography publication assumes responsibility for the use of these Elvis Presley biography materials and articles and information. Neither the Elvis Presley biography, author nor the Elvis Presley biography Publisher assumes any responsibility or liability whatsoever on the behalf of any purchaser or reader of these Elvis Presley biography, materials.
Description of Elvis Presley biography site contents: This site contains Elvis Presley biography information, Elvis Presley biography, history on Elvis Presley life story, Elvis Presley pictures and photos, Elvis Presley song lyrics, Elvis Presley movie resources, free e-books and articles listed for your convenient search in subjects of: Elvis Presley pictures and photos, Elvis Presley song lyrics, Elvis Presley movie resources, Elvis Presley childhood, Elvis Presley Band members biography, Elvis Presley girlfriends, Elvis Presley biography, Elvis Presley spiritual medium stories, Elvis Presley Memphis mafia stories, Elvis Presley biography, Elvis Presley diary quotes, Elvis Presley movie and music details in relation to the Elvis Presley autobiography and interviews of friends and family members for the Elvis Presley biography website written by a fan for his fans.
=================================================

Back to Top of page Elvis Presley biography