Elvis Presley Dee√Part 2 article page
of the Elvis Presley biography story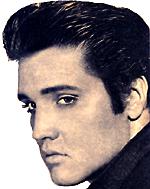 This Elvis Presley biography Dee-Part 2 page is dedicated to providing quality Elvis Presley biography information, pictures and articles for your entertainment. The contents of this Elvis Presley site is written by a fan for his fans about Dee-Part 2 .




DEE -Part 2
On the 1st of February 1949, at Camp Pickett Dee and Bill were married, against the wishes of her father. The wedding involved the military style, as they emerged as husband and wife, the happy couple walked arm in arm beneath a row of crossed, gleaming sabres.
It seemed as little as a month of marriage to Bill Stanley was more than enough to displease Dee of any romantic ideas about her husband being a sentimental man. Settling into the army life at Fort Monroe, Virginia. Wasn't easy for Dee, as she became bored and life on the Port she found, day after day seemed to offer the same.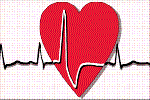 Her husband would return home in the evenings for dinner, then they would sit together listening to music and talking then go to bed. Dee desperately wanted motherhood, Looking forward to the day she would be involved in raising her own children.

Because of Dee' blood type, being RH negative blood, type A; the RH factor in those days were likely to involve complications with childbirth, her pregnancy did not go smoothly along with the feelings of her marriage was also a concern.

In Dee' succeeding months of pregnancy, she was struck with complications at seven months with acute appendicitis. She was rushed to the base hospital. Her husband was unable to be found. If ever there was a time he was needed this was it.

Dee was in extreme pain and an emergency operation was necessary, the operation was successful, but her baby was unfortunately lost . Dee not only suffered the loss of her first baby but also the support and comfort she needed from her husband, Bill didn't even know about Dee' condition until after it was over.

Dee and Bill continued their marriage after patching things up between them.The following year 1950, Dee lost her second baby due to an early miscarriage, and naturally feeling the emptiness of future doubts of being able to have a child. But her sadness and personal loss was interrupted with her husband being needed in South Korea, once again Bill was off to do battle.

Dee was left behind faced with the possibilities of never seeing her husband again, with those thoughts Dee decided to leave the States and move to Japan to be with Bill when he is on leave from the war front.

It was late 1951, before Dee could move, by this time Dee hadn't heard from Bill in months. Dee settled in the Port City of Yokahama waiting for her man. One day there he was, finally Bill was with her.

Dee fell pregnant with her third baby, she would spend the next nine months anxious but with the silent fear of not knowing if her baby would go full term.She was under close observation of an Army surgeon and a kindly Japanese "mamasan" helping her through the most difficult stages in this precious time of her life.

On the 18 of January, 1953, Dee gives birth to a baby boy, her first son, calling him William Job Stanley, jr. Cradling her son in her arms, thanking God for her precious gift and allowing for her the longing dreams of motherhood to be possible.

Two months later Dee became pregnant again, she was hoping this time for her new baby to be a little girl. Bill and Dee decided to move back home, Dee was happy to be going back to the States.

Being back home Bill had his good moments along with his bad, giving Bill Stanley a son Dee had hoped this would help Bill realize the joy along with the responsibilities of fatherhood.

Dee began to recognize it was obvious there is little hope of any secure or permanent improvements, slowly things began to fade. Dee would turn to relatives in Huntsville to get her through this pregnancy, her half-brother Richard Neely and his wife Edith, lived there.

Edith was there by Dee' side helping her through another difficult birth. Her new addition was a healthy baby boy born December 1953. Dee had wanted a baby girl and was a little disappointed, but her new son Richard Earl Stanley, looked more like her than her husband. Dee made a comment, saying Richard was "almost too pretty to be a boy."

In 1954 Dee was once again pregnant, Dee and Bill became proud parents of son number three calling him David Edward Stanley, weighing 13 ponds and 3 ounces, David's nick name in the maternity ward was "Samson."

Dee' husband was now chief warrant officer, Bill was also aware his marriage was on its way down stream, to try and save the marriage Bill resigned his commission and reenlisted as a noncommissioned officer to save any other transfers.

But what Bill Didn't realize, was that Dee had planes of her own with her three boys. Dee said "nothing was ever going to hurt them or go wrong for them again."

1957, Dee was living in Fort Eustis, Virginia, with her boy's. Also the year of the pelvis. A time where Elvis Presley's body movements on the screen were not accepted and cause such an outrage, tagging Elvis as Rock "N" Rolls first outlaw.

In January 1958, Bill received papers for Oreans, France. Dee and the boys went to her home town because her father had taken ill and James hadn't had the chance to see his three grandsons, Dee and the boys stayed with James Eliot for about a month.

While staying with her father, Dee tried not to let her unhappiness be known in her fathers company, but James could see his daughters loneliness.One day Dee turned to her father, concerned about moving to Europe. She then explained to James that her and Bill haven't been getting along for sometime. James sat with Dee on the porch listening, while gently wiping away her tears, telling her to be strong.

Reassuring his daughter, that her and the boys would always be welcome to stay with him if ever she needed, letting her know that he would send money if she needed to get home.

Within a few months things were taking its toll on Dee, she began thinking more about her fathers offer , with plans to take her boys back to Clarksville, get a job with hope for the better to come her way.

Her thoughts were interrupted, with the base chaplain saying "Mrs. Stanley?" She felt immediately something was wrong as he spoke in a serious, compassionate tone, and from the expression on his face her thoughts turned to her father, she feared her father was dead.

The base chaplain was on official business informing Dee , Bill was being transferred to Frankfurt, Germany. Dee once again packed things up and had her children ready for another move, another home.

Billy, Rick and David The Stanley Brothers

Stay Tuned For More About The Life Of Dee Presley Dee Part-3






Download the free autobiography book version of "Elvis Presley Forever" with his life story in full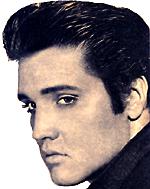 This autobiography page is dedicated to providing quality Elvis Presley biography information, pictures and articles for your entertainment. The contents of this Elvis Presley biography site is written by a fan for his fans.

What Elvis Presley biography information are you looking for?
Try a local search of our site for your answers

Back to Top of page

Terms of Use | Privacy Policy | Site Map | Elvis Presley Forever Links Directory | Contact Us | Subscribe to "Elvis Presley Forever!" newsletter | Download Site as a Book | HOME PAGE | Elvis Presley biography Blog | About Us
=================================================
SITE DISCLAIMER: The Elvis Presley biography information and resources on this Elvis Presley biography site are provided for your entertainment only. No content on this site is intended to be a substitute for therapy or professional advice. While all attempts have been made to verify information provided in this Elvis Presley biography publication, neither the author nor the publisher assumes any responsibility for errors, omissions or contrary interpretation of the Elvis Presley biography or Elvis Presley picture subject matter herein. There is no guarantee of validity of accuracy of any Elvis Presley biography content. Any perceived slight of specific people or organizations is unintentional. This Elvis Presley biography website and its creators are not responsible for the content of any sites linked to.
The Elvis Presley biography contents are solely the opinion of the author and should not be considered as a historical fact or authority on the facts. The author and the Publisher of Elvis Presley biography assume no responsibility or liability and specifically disclaim any warranty, express or implied for any products or services mentioned, or any techniques or practices described. The purchaser or reader of this Elvis Presley biography publication assumes responsibility for the use of these Elvis Presley biography materials and articles and information. Neither the Elvis Presley biography, author nor the Elvis Presley biography Publisher assumes any responsibility or liability whatsoever on the behalf of any purchaser or reader of these Elvis Presley biography, materials.
Description of Elvis Presley biography site contents: This site contains Elvis Presley biography information, Elvis Presley biography, history on Elvis Presley life story, Elvis Presley pictures and photos, Elvis Presley song lyrics, Elvis Presley movie resources, free e-books and articles listed for your convenient search in subjects of: Elvis Presley pictures and photos, Elvis Presley song lyrics, Elvis Presley movie resources, Elvis Presley childhood, Elvis Presley Band members biography, Elvis Presley girlfriends, Elvis Presley biography, Elvis Presley spiritual medium stories, Elvis Presley Memphis mafia stories, Elvis Presley biography, Elvis Presley diary quotes, Elvis Presley movie and music details in relation to the Elvis Presley autobiography and interviews of friends and family members for the Elvis Presley biography website written by a fan for his fans.
=================================================

Back to Top of page Elvis Presley biography