Elvis Presley Elvis Presley 68 Comeback Special article page
of the Elvis Presley biography story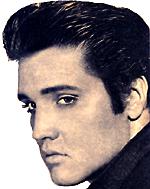 This Elvis Presley biography Elvis Presley 68 Comeback Special page is dedicated to providing quality Elvis Presley biography information, pictures and articles for your entertainment. The contents of this Elvis Presley site is written by a fan for his fans about Elvis Presley 68 Comeback Special.




Elvis Presley in his '68 Comeback Special
Elvis Presley's '68 Comeback Special is a 1968 United States television special starring Elvis Presley.


It was directed by Steve Binder and produced by Binder plus Bones Howe and Phil Spector.


Sponsored by the Singer Sewing Machine Company, it aired on December 3, 1968 with the title Elvis on the NBC television network.


Since the special was scheduled to be broadcast during the Christmas season, Elvis' manager, Colonel Tom Parker, wanted the show to be little more than Elvis singing Christmas carols.


Binder argued that the special needed to reestablish Elvis as a going musical concern after years of formula movies and moderately successful recordings.


As part of the program, four one hour shows — 2 sit down with band mates and 2 stand up singing to a re-recorded track — were taped at the NBC studios.


These sessions are known as the Burbank Sessions. The musicians were:



∙ D.J. Fontana: drums

∙ Alan Fortas: guitar, minor vocals

∙ Charlie Hodge: guitar

∙ Lance LeGault: tambourine

∙ Scotty Moore: guitar

∙ The Blossoms: background vocalists (Fanita James, Jean King, Darlene Love).


Filmed in the round before a live audience (Presley's first live performances since 1961), only a small portion of this was included in the televised special.


Presley and the others sat on chairs, playing and singing while interjecting personal stories of his music and early performances. Referring to his religious upbringing, in this segment Presley says: "Rock and Roll is basically gospel (music), or Rhythm & Blues (is too). It sprang from that, people have been adding to it."


The stand-up shows featured Presley performing by himself on a lit stage surrounded by admiring fans, backed by an unseen live band and also singing to a backing track on a few numbers that were intended to be integrated into other parts of the show.


Also incorporated into the show was an extravagant musical number featuring Gospel music, and a "mini-movie" centered around the song "Guitar Man". Network censors forced the removal of one segment set in a bordello.


The special ends with Presley appealing for world peace with the song "If I Can Dream", one of the few protest songs he ever recorded.


An enormous success, the show was the highest-rated television special of the year. It is widely credited with revitalizing Elvis's career, considered by many to be artistically fallow since his return from the Army and the subsequent Beatles invasion.


The dominant image of the special is of a toned Presley in a black leather outfit.


Two versions of the special were initially aired by NBC. The first included Presley singing "Blue Christmas" -- the only seasonal song Binder agreed to use. When the special was rebroadcast the following summer, this was replaced with a performance of "Tiger Man".


In 1984, one of the sit down sessions was released uncut and unedited session was released by Media Home Entertainment, Inc. in its entirety on a 53 minute video as Elvis--One Night With You while RCA Video Productions made a 42 minute version for television. An album is available as well.


The original special itself has also been made available both to television and to home video. The reissued version restores the censored musical numbers from the "Guitar Man" segment, and features both "Blue Christmas" and "Tiger Man".


In 2004, RCA issued a deluxe DVD release containing every scrap of video footage still in existence from the making of the special, including bloopers, alternate performances, and complete and unedited versions of the four Burbank shows.


A number of songs were recorded for the special but not used. One of these was a re-recording of "A Little Less Conversation", a track from Presley's then-current film release, Live a Little, Love a Little.


This version wouldn't be released for many years, and in 2002 the vocal track from this recording was used as the basis for a popular remixed version of the song, giving Presley his 2nd posthumous #1 hit in Britain (he has now added an additional three, making it a total of 21 times he`s been at the top of the British charts, more than anyone in UK chart history).


The re mix reached #1 in an additional 20 countries, and was added, at the last minute, to the 3X Platinum album "Elvis 30#1 hits", which has sold 9 million copies worldwide.


Apart from 5 shows in Canada in 1957, he only ever performed in America. This may partly be due to The Colonel possibly being an illegal alien and therefore unable to travel outside America.

Elvis had 149 songs on Billboard top 100 Pop Charts.

Elvis Sold over 1 billion records


July 20, 1954
Elvis Presley makes his first public appearance, performing on a flatbed truck in Memphis.


In the early 60's Elvis had five number #1 hits, they were "It's now or never", "Stuck on you", Are you lonesome tonight" "Surrender" (1961) also "Good luck charm" (1962)


1964
March 19 Elvis first recorded "Suspicion" on the B site and "Kiss me quick" on the A side of the record which made number #1 in the UK

1967
Over the summer he taped the television special that was released on December 3 to high ratings. Its soundtrack reached #8 and produced his first Top Twenty single "If I Can Dream" (#12, 1968) since 1965.


1968
Elvis began taping a Christmas special for NBC Television, dressed in his black leather. He returned back to the top of the American Entertainment scene, after his long stint as a movie star.

With this success Elvis Presley turned to performing in Las Vegas.


1969
On July 26, Elvis Presley returns to the road, performing his first live concert since March 25, 1961 He begins a month long appearance at the International Hotel in Las Vegas. This set the course for all of his future performances. The remaining eight years of Elvis Presley's life will mostly be devoted to performing live, either on the road or at the International Hotel.


September 16, 1970
Elvis's sellout series of concerts come to an end at the International Hotel in Las Vegas.


July 20, 1971
Elvis started a series of stage performances at the Las Vegas International Hotel and at the Sahara Tahoe and finished on September 6

1972
June 9 Elvis performed to an audience of 80,000 people in the first of his three concerts in Madison Square Gardens, New York and recorded a live Album

During his career Presley had 94 gold singles, three gold EPs, and over 40 gold albums.

June 26, 1977
Elvis Presley gave his final performance in Madison Square Arena at Indianapolis, Indiana.

" ▒Til we meet you again, may God bless you. Adios." -Said in 1977 at the end of a concert during his last tour.

August 6 Elvis sang with friends for the last time. The songs were mostly hymns such as "How Great Thou Art" at his girlfriend Ginger Alden's house.

The day before his next scheduled concert, Presley was discovered by his girlfriend Ginger Alden dead in his bathroom at Graceland.






Download the free autobiography book version of "Elvis Presley Forever" with his life story in full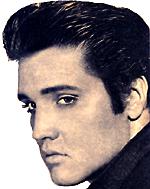 This autobiography page is dedicated to providing quality Elvis Presley biography information, pictures and articles for your entertainment. The contents of this Elvis Presley biography site is written by a fan for his fans.

What Elvis Presley biography information are you looking for?
Try a local search of our site for your answers

Back to Top of page

Terms of Use | Privacy Policy | Site Map | Elvis Presley Forever Links Directory | Contact Us | Subscribe to "Elvis Presley Forever!" newsletter | Download Site as a Book | HOME PAGE | Elvis Presley biography Blog | About Us
=================================================
SITE DISCLAIMER: The Elvis Presley biography information and resources on this Elvis Presley biography site are provided for your entertainment only. No content on this site is intended to be a substitute for therapy or professional advice. While all attempts have been made to verify information provided in this Elvis Presley biography publication, neither the author nor the publisher assumes any responsibility for errors, omissions or contrary interpretation of the Elvis Presley biography or Elvis Presley picture subject matter herein. There is no guarantee of validity of accuracy of any Elvis Presley biography content. Any perceived slight of specific people or organizations is unintentional. This Elvis Presley biography website and its creators are not responsible for the content of any sites linked to.
The Elvis Presley biography contents are solely the opinion of the author and should not be considered as a historical fact or authority on the facts. The author and the Publisher of Elvis Presley biography assume no responsibility or liability and specifically disclaim any warranty, express or implied for any products or services mentioned, or any techniques or practices described. The purchaser or reader of this Elvis Presley biography publication assumes responsibility for the use of these Elvis Presley biography materials and articles and information. Neither the Elvis Presley biography, author nor the Elvis Presley biography Publisher assumes any responsibility or liability whatsoever on the behalf of any purchaser or reader of these Elvis Presley biography, materials.
Description of Elvis Presley biography site contents: This site contains Elvis Presley biography information, Elvis Presley biography, history on Elvis Presley life story, Elvis Presley pictures and photos, Elvis Presley song lyrics, Elvis Presley movie resources, free e-books and articles listed for your convenient search in subjects of: Elvis Presley pictures and photos, Elvis Presley song lyrics, Elvis Presley movie resources, Elvis Presley childhood, Elvis Presley Band members biography, Elvis Presley girlfriends, Elvis Presley biography, Elvis Presley spiritual medium stories, Elvis Presley Memphis mafia stories, Elvis Presley biography, Elvis Presley diary quotes, Elvis Presley movie and music details in relation to the Elvis Presley autobiography and interviews of friends and family members for the Elvis Presley biography website written by a fan for his fans.
=================================================

Back to Top of page Elvis Presley biography